Toad, a sweet, loveable Australian Shepherd, and his family had recently moved from a quieter location to the city, and now Toad was anxious and reactive.
Reactivity in dogs means they overreact to things in their environment by barking and lunging. Noises and interactions with neighbours in the building where Toad lived scared him and triggered his reactivity, creating a stressful situation for both Toad and his guardians. Sounds and people on the city streets also overwhelmed Toad. He couldn't enjoy walks because he was fearful of strangers walking too close, as well as people with strollers, and bicycles, which caused him to jump and bark as they went by.
Toad's guardian was committed to helping him and reached out to an AnimalKind trainer.
The family worked with Jane Koopman of In Partnership Dog Training, and together they began a journey that would be life-changing for Toad and his family. Understanding the dog's behaviour and what causes it is part of the training process. Koopman says that for reactive dogs, "it's important to remember that this is coming from a place of fear."
They worked on getting Toad to focus on his guardian and the tasty treats they carried instead of people on the street. They also worked with Toad on desensitization training, by exposing Toad to the stimuli that normally bothers him up close, but from a far enough distance that he isn't worried or reacting to it.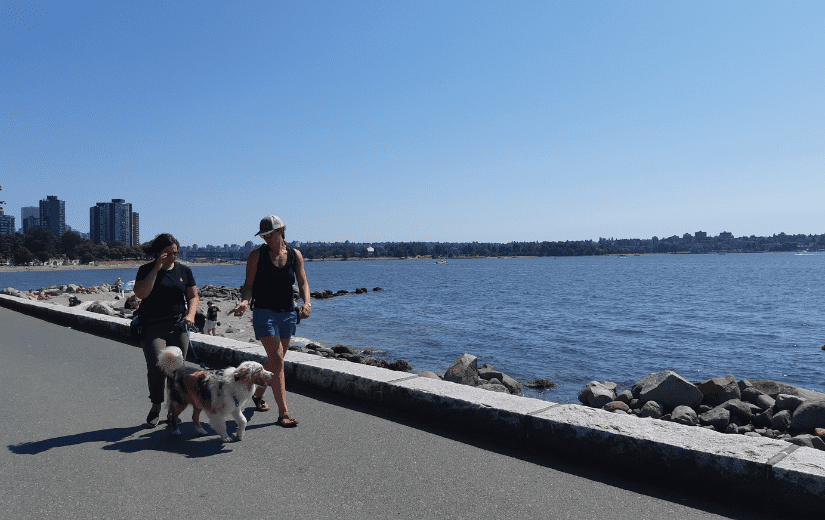 To make sure they were not simply distracting Toad's attention away from the scary stimuli, they ensured that he actually looked and saw it. Then he was rewarded with something that he absolutely loves in order to build a positive association with the stimuli. In Toad's case, the reward was his favourite treat, but rewards like toys and play can be used for less food-motivated dogs.
Koopman cautions that training to decrease reactivity "can be hard, especially in cities where there are stimuli popping up everywhere, that are totally out of our control," but it is achievable for most dogs.
Slowly but surely, amazing Toad transformed himself from reactive to relaxed. His guardian can see the huge change "You can just tell when we walk out of my front door he's no longer afraid and shaking." He rarely barks at his neighbours now and can enjoy walks along the Vancouver seawall and in parks.
Watch Toad's story below to learn more about the secrets of humane training, tips for successfully dealing with reactivity, and how to improve your dog's life through training from caring, expert AnimalKind dog trainers.
Do you need help with your reactive dog? Find an AnimalKind accredited dog trainer near you!