Rolo, a nine-year-old pit bull terrier, was found tied to the railing in front of a building in downtown Prince George by a Good Samaritan. Heartbreakingly, he had a note on his collar asking someone to take care of him. He was immediately brought to the BC SPCA for care.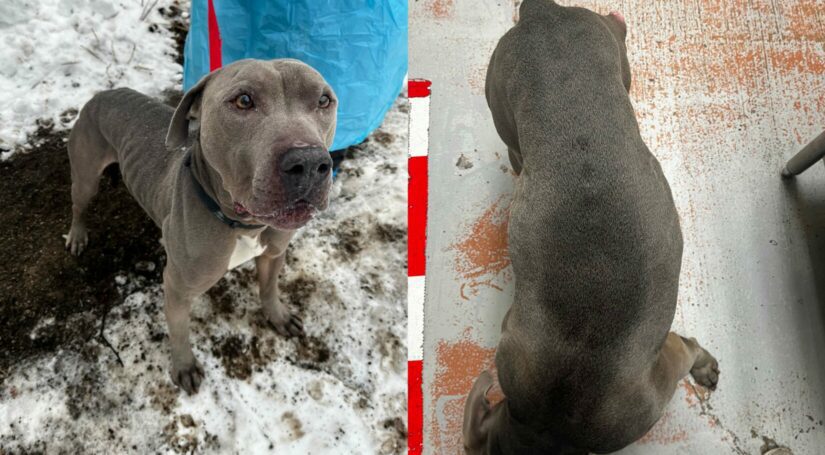 "As soon as he arrived we rushed him to an emergency veterinarian," says Kristen Sumner, manager of the BC SPCA's North Cariboo District animal centre. "Poor Rolo has a lot going on health wise. The vet examined the large, protruding mass on his leg and Rolo was sedated for a biopsy. As he was examining his teeth, three fell out and it was determined that Rolo had ringworm on his face and legs. He was also underweight."
Thankfully, the mass on Rolo's leg is benign. He is scheduled for surgery to remove it and dental work. He was put on a refeeding plan and was treated for ringworm.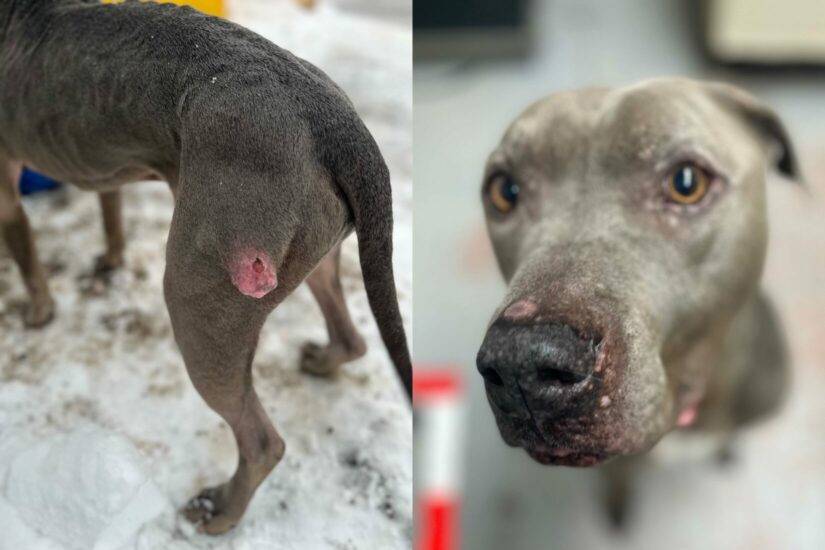 "Rolo has been through so much, but he continues to find joy every day," says Sumner. "He is always so excited when the BC SPCA staff greet him in the morning and give him his breakfast. When he goes out for walks this nine-year-old dog has the energy and enthusiasm of a puppy."
Sumner adds that even though Rolo's treatments are intense, he is calm and gentle allowing BC SPCA staff to bathe him, treat him, and medicate him. "His big eyes win you over, and he leans into affection with all of his body weight."
When Rolo has recovered from his surgery, he will be available for adoption.