Michelle Kuberski and Kenneth Bunker have pled guilty to charges of animal cruelty following a BC SPCA investigation on their rural farm near Dawson Creek.  The two were sentenced last week in Dawson Creek Court to a $700 fine, two years probation and instructions that the BC SPCA be given a list of all remaining animals on the property and access to inspect the animals with 24 hours notice. Kuberski and Bunker were also directed by the judge to follow all recommendations of a veterinarian and the BC SPCA with respect to downsizing the number of animals currently in their care.
BC SPCA special provincial constable Chad B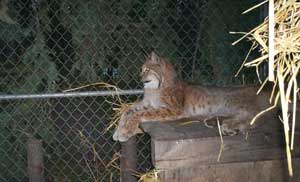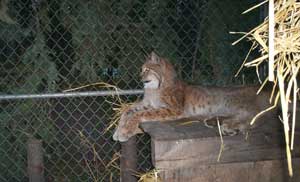 ohanan said the SPCA attended the property after receiving a complaint about animal neglect and hoarding.  When they arrived, SPCA officers discovered more than 200 animals, including horses, reptiles, llamas, exotic birds, goats, dogs, wolf-hybrids, cats, a variety of rodents, a boar, a lynx and a coatimundi (a raccoon-like mammal native to Central and South America).
To help our life-saving Cruelty Investigations Department, please support the BC SPCA Heroes Fund for Animal Protection.
The British Columbia Society for the Prevention of Cruelty to Animals is a not-for-profit organization reliant on public donations. Our mission is to protect and enhance the quality of life for domestic, farm and wild animals in B.C.