He was found bleeding, without any identification, and a rope embedded at least an inch into his neck. Jay, a five-month-old collie/German shepherd puppy, is also severely underweight and is fighting an infection from the horrible wound on his neck, says Cowichan and District BC SPCA Branch manager Sandi Trent.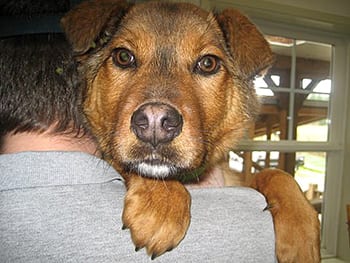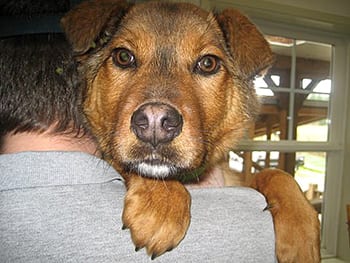 "The rope had grown at least an inch into his neck – the veterinarian estimated it had been like that for at least a month," she says. "He's also very skinny. Poor pup – he's such a sweetie pie. We're glad someone saw him and reported it to us."
Jay, named for the veterinarian who conducted emergency surgery on his neck at Central Cowichan Animal Hospital, Dr. Jay Pollock, is receiving medical care and responding well to treatment, says Trent.
"We're hoping to find out where he came from and talk to whoever owned him before he was found, wandering at large," she says. "He's such a gentle, loving dog – we're just looking for answers and we're hoping the public can help."
Anyone with information is asked to call the BC SPCA Animal Helpline at 1-855-622-7722. A non-profit organization, the BC SPCA relies primarily on public donations to help the province's most vulnerable animals. If you can help Jay and other animals like him in need at the Cowichan SPCA, you can donate online or in person at 7550 Bell McKinnon Rd., Duncan.