He was so weak when he came into BC SPCA care, staff didn't know if he would make it. Aslan, a one-year-old German shepherd, was found by a Good Samaritan on Vancouver Island, weak, extremely emaciated and near death.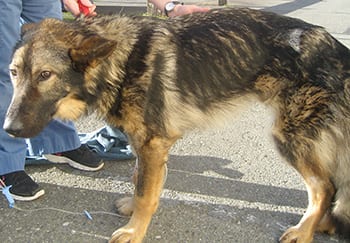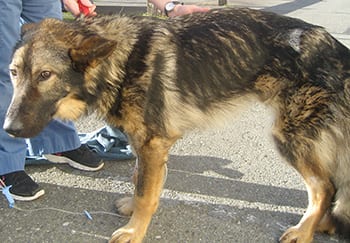 "He was 50 pounds underweight – starving – as well as incredibly weak, anemic, unable to stand and unable to maintain body temperature," says Cowichan SPCA manager Sandi Trent. "He was fighting for his life from the start, yet even in his weakest state, he was such a kind and gentle soul who would struggle to wag his tail just to greet us."
Aslan started on his long road to recovery at the Central Cowichan Animal Hospital, where he started gaining weight and strength. Now in the care of a foster family through the BC SPCA, Aslan has already gained more than 15 pounds, going from a dangerous 41.8 pounds to his current 59.8 pounds, and his personality is starting to shine.
"Aslan is our holiday miracle – he's doing incredibly well," Trent says. "He's able to walk now and is terrific with all of his foster fur-siblings – dogs and cats too! He's blossoming into a playful, happy boy as each day passes, and we couldn't be happier."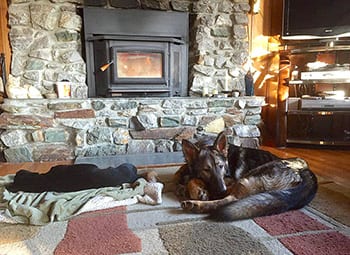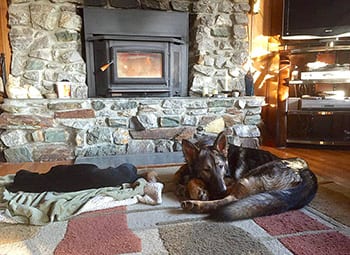 Trent says Aslan wouldn't have come so far without such strong support from local animal lovers, who contributed $7,000 toward his care and recovery, and his strong following on Facebook, where people continue to send positive messages for his speedy recovery.
"Our heartfelt thanks go out to everyone who donated to help Aslan, to the Central Cowichan Animal Hospital, and to all of his many well-wishers," Trent says. "He's such a magnificent fellow! A true survivor – we're hoping his holiday story will have the happiest of endings, in a loving, forever home where he need never worry about being hungry ever again."
The British Columbia Society for the Prevention of Cruelty to Animals is a not-for-profit organization reliant on public donations. Our mission is to protect and enhance the quality of life for domestic, farm and wild animals in B.C.