The BC SPCA's Victoria Branch is seeking your help with medical costs for a beautiful young dog named Cover Girl, who has undergone surgery for her severely broken leg. This one-and-a-half-year-old dog still retains her baby teeth and has developed extreme dental disease. She will need X-rays and another surgery to ensure she can eat properly without pain.
This poor dog suffered in agony for weeks before she came into SPCA. "Cover Girl had calcification around her bones and needed expensive emergency surgery to repair this injury," says SPCA Victoria branch manager Annie Prittie-Bell. "A gentle and human focused girl, Cover Girl loves to be held and carried around like a baby and wants nothing more than a person who understands her fragility and her gentle nature."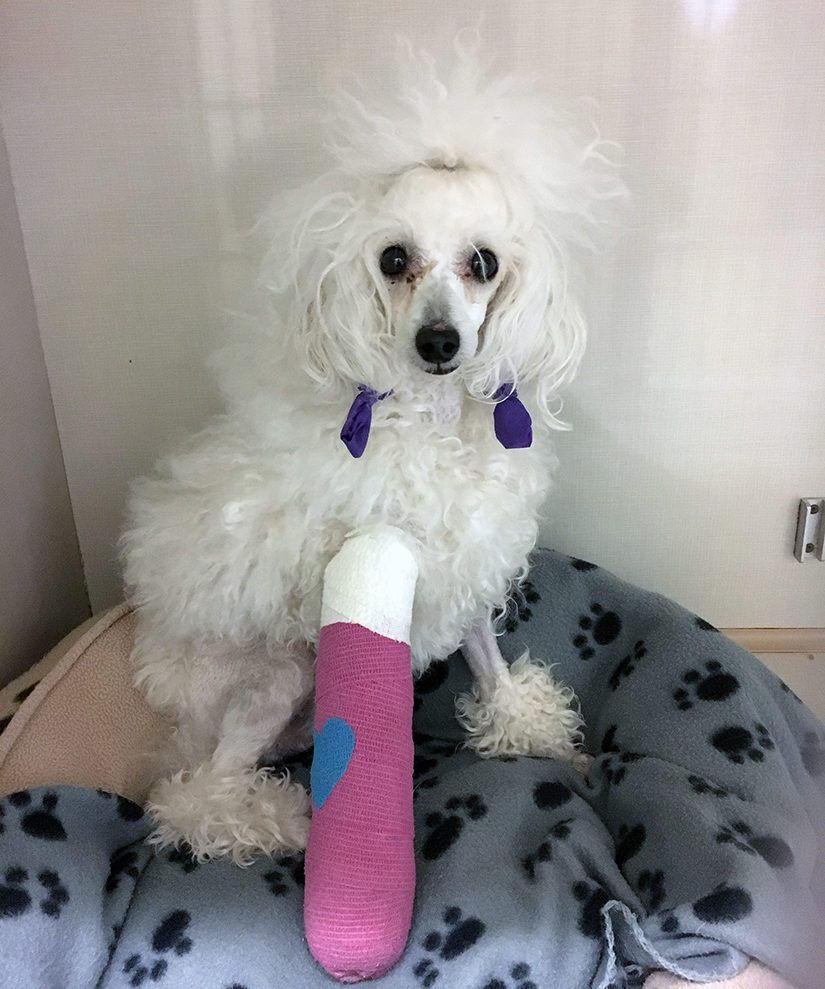 Her medical costs are estimated to be about $7,733. Cover Girl will need at least two months to fully recover and will be closely monitored in a foster home to make sure she does not place any weight on her leg until it fully heals.
If you can help Cover Girl and other animals in need at the Victoria SPCA, please visit spca.bc.ca/medicalemergency or visit the branch at 3150 Napier Lane, Victoria, 250.338.7722.