To celebrate the recent BC SPCA AnimalKind accreditation of  When Hounds Fly Vancouver, we talked to head trainer Sarah Shapiro-Ward PhD, CPDT-KA, about dog training and why positive reinforcement is good for dogs.
Shapiro-Ward, who previously spent time on the West Coast as a biochemistry postdoctoral researcher at the University of Victoria, got her start in dog training as a classroom assistant at When Hounds Fly Toronto. After that, she obtained her dog training credentials and progressed to training full time.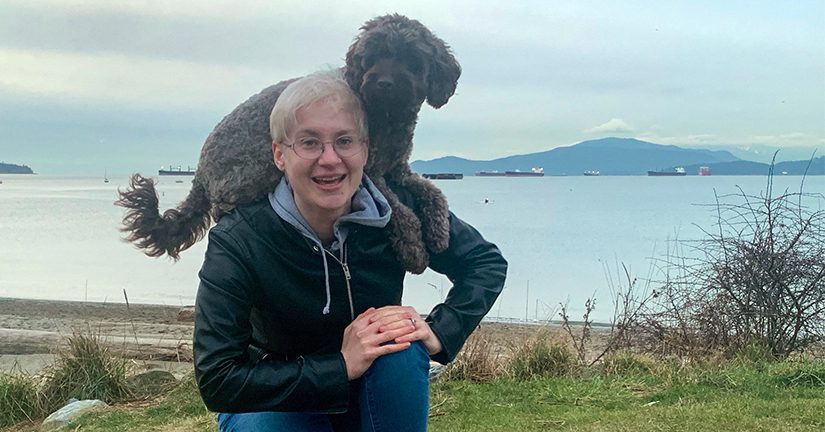 What it means to be a science-based dog trainer
The career change from scientist to science-based dog trainer was a natural path for Shapiro-Ward and not as different as it may seem. "Science was – and still is – an enormous part of my life," says Shapiro-Ward. "For me, being science-based is all about utilizing the scientific method during training. This is an iterative process of objective observation and trial. It may sound clinical, but by closely and objectively observing our dog's behaviour throughout training, we put our assumptions aside and keep the dog in focus."
Science-based dog training and maintaining dogs as the focus is what defines Shapiro-Ward's approach. "Every dog is an individual and will move through a training plan differently, so it's very important that we are fitting the training plan to our dogs, rather than trying to fit our dogs into a standard training plan," she says. "By committing to observation, trial and data collection, we are ready to tweak our plans to better meet our individual dog's needs."
Positive reinforcement vs. punishment
Shapiro-Ward explains, "Reinforcement drives behaviour. In order to teach our dogs, we need to show them what to do and then reinforce them for doing the right thing."
The incorrect idea that punishment-based training produces quick results ignores the link between punishment and risks to dog behaviour and welfare. "It is actually a myth to believe that the application of punishment is a central component in dog training," says Shapiro-Ward, referencing the science. "Although punishment-based techniques can initially appear to be effective, these techniques are unnecessary and often have long-term unwanted side effects including increased fear, anxiety and aggression."
It all ties into making training engaging for dogs and setting them up for success. "While some trainers use punishment to suppress unwanted behaviour, and then positive reinforcement to reinforce desired behaviour, it is far more efficient, safer, and fun to set dogs up for success so only desired behaviours occur, and reinforce them straight away," says Shapiro-Ward.
The decision becomes clearer for dog guardians. "By choosing a trainer who uses positive reinforcement, you skip unnecessary and potentially dangerous techniques and instead, get straight to the training that you and your dog need," concludes Shapiro-Ward.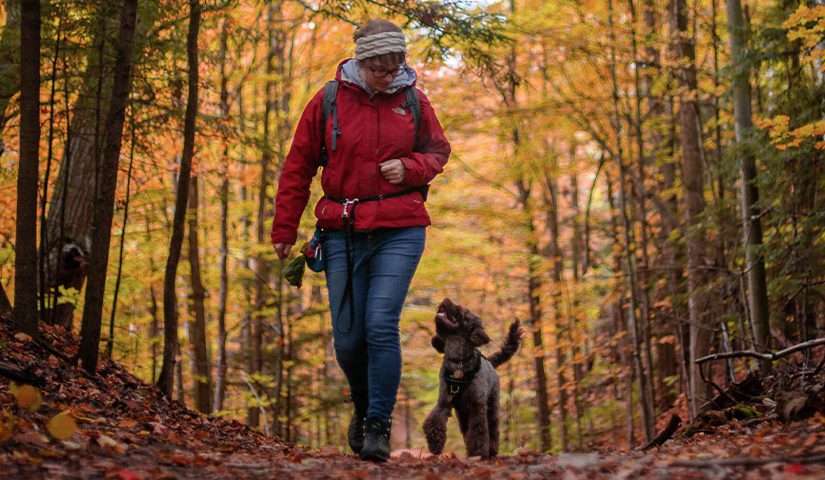 The value of the AnimalKind accreditation program
Dog guardians face many challenges when looking for a dog trainer they can trust. The overwhelming choices that result from a simple google search are the problematic result of dog training being unregulated. In North America, anyone can call themselves a dog trainer, regardless of their education and experience.
"The dog training industry can be difficult to navigate from a consumer perspective," agrees Shapiro-Ward. "There are many certificates and qualifications a trainer may hold, but these vary in quality, and there are no set standards within the industry."
AnimalKind recognizes this gap in the dog training industry and offers a one-stop place with information on humane dog training, and a list of accredited dog trainers that guardians can rely on. "AnimalKind sets a high standard for animal welfare in training, which is easily visible for prospective clients," says Shapiro-Ward. "By choosing an AnimalKind trainer, they know their dog is in safe hands with a trainer who has been thoroughly audited and meets high welfare standards."
It all comes down to the importance of the dog-human bond
Training can strengthen the relationship between dog owners and their dogs. Shapiro-Ward emphasizes, "Building your relationship with your dog should be fun! I always encourage people to look for a trainer who makes training feel fun and lighthearted. When we put too much pressure onto ourselves and our dogs, we can become more easily frustrated and lose sight of all the wonderful things about our companions. If the training is fun, it not only progresses faster but strengthens your relationship with your dog."
We couldn't agree more. Fostering stronger human-animal bonds is a priority in dog training. By recognizing the benefits of science-based, positive reinforcement training, you will be able to make an informed decision when selecting a dog trainer.
It is time to find a science-based trainer near you!
Helpful resources: