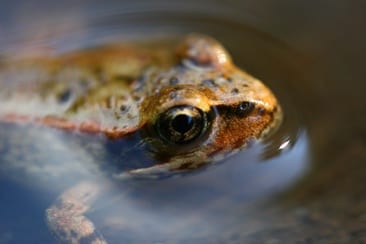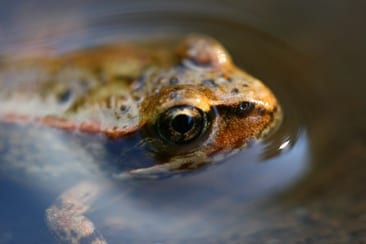 Suppose you are out on a nature walk and you spot a frog. Grabbing your phone, you log on to frogwatch.ca and quickly scroll through photos of frog species native to B.C. Once you find a match, you submit your observation using an interactive map. Just like that, you have become a citizen scientist!
Citizen science is growing in popularity around the world, as more and more people are discovering that they can turn a personal interest into meaningful work – without any formal scientific training. "Being a citizen scientist connects you to nature and lets you take action for wildlife where you live," says Meghann Cant, animal welfare educator for the BC SPCA. "Wildlife conservation work can be fun as well as informative."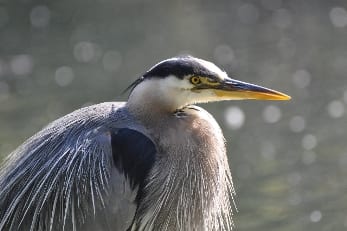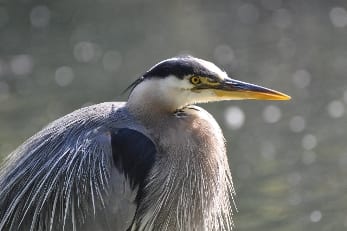 The work is rewarding for the researchers, too, who analyze and verify the data collected by citizen scientists – data they do not have the resources to collect on their own. The BC Breeding Bird Atlas, for instance, represents the combined efforts of 1,300 citizen scientists who spent five years logging more than 56,000 hours of field data collection – the equivalent of 30 years of full-time fieldwork by one person. "It really is a partnership," says Cant.
To make a difference for wildlife close to home, Cant suggests taking part in one of the many citizen science projects happening right here in B.C. Here are just a few examples:
WormWatch: Earthworms are important indicators of soil health. WormWatch needs volunteers to sample field sites to identify and record the numbers and types of earthworms seen.
BC Bat Count: Half of the bat species in B.C. are considered to be of conservation concern. Monitor bat populations by tallying bats as they fly out from roost sites to forage for insects.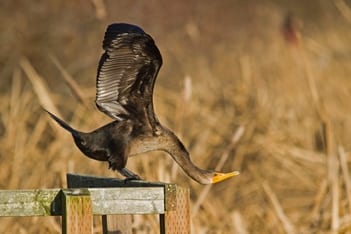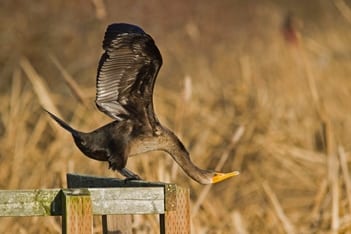 BC Beached Bird Survey: Seabirds are vulnerable to a variety of threats such as oil spills, habitat loss, predation, climate change and entanglement in fishing gear. Conduct monthly beach walks, looking for seabird carcasses that have washed up onshore, to aid researchers in determining the causes of seabird mortality.
BC Butterfly Atlas: Efforts are underway to document the distribution and abundance of butterflies in B.C. Volunteers are needed to monitor butterflies over time at individual sites such as parks and backyard gardens.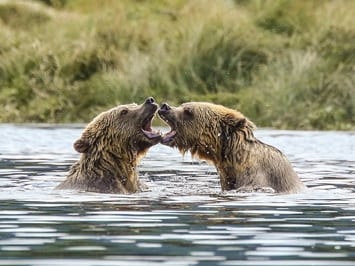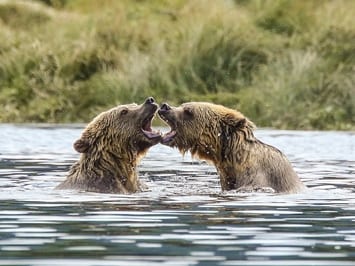 Coast to Cascades Grizzly Bear Initiative: This initiative seeks to protect and recover threatened grizzly bears and safeguard their habitat in southwestern B.C. Send in any observations of grizzly bears, including tracks, scat and scratchings, to help researchers gain a better understanding of grizzly bear populations.
"Hearing about all the negative impacts that humans have on the environment can often leave you feeling discouraged," says Cant. "Citizen science empowers people to get outdoors and make a difference for wildlife."
Want to learn more? Check out Scientific American and Zooniverse for more extensive lists of citizen science projects available in B.C. and around the world.
Photo credits: Frog – Tyson Harrison; Heron – Jeff Ilutowicz; Cormorant – Bruce Tuck; Grizzlies – Thomas Dethlesfsen
The British Columbia Society for the Prevention of Cruelty to Animals is a not-for-profit organization reliant on public donations. Our mission is to protect and enhance the quality of life for domestic, farm and wild animals in B.C.