In the wake of two recent seizures of animals from a Langley puppy mill and a Surrey breeder/boarder, BC SPCA staff and volunteers continue to work around the clock to help the cats and dogs, many of whom were rescued from deplorable conditions.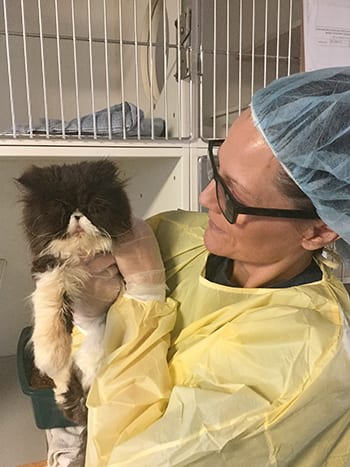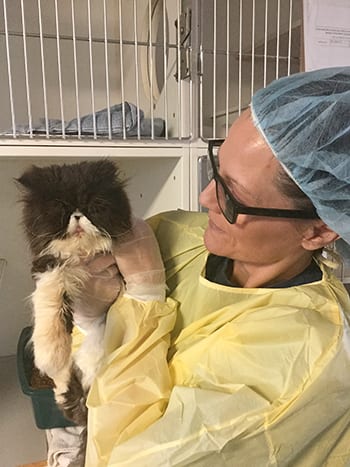 As Vancouver BC SPCA staff and volunteers continue to accept and review hundreds of adoption applications for the dogs seized in Langley, the Chilliwack SPCA is taking 25 of the cats and kittens seized from the Surrey breeder/boarder, along with the 15 dogs from the same seizure who are already in their care. Due to strict biosecurity measures, the Chilliwack BC SPCA Branch will be closed, branch manager Ivanna Ferris says.
"Many of the dogs and cats came into BC SPCA care with ringworm, an extremely contagious skin disease, and in order to prevent it spreading to people and other animals, we have to temporarily limit access to the public," Ferris says. "We will still help animals in distress – such as strays or injured animals – as much as we're able, but we are asking the public to contact the branch by phone or email before dropping an animal off at the shelter."
It can be challenging and stressful dealing with and treating such a large number of animals, all at once, with procedures that include treating the animals with a lime sulfur dip at least twice a week, Ferris notes.
While the public has already been extremely generous with donations, Ferris says cat toys and canned cat food are still needed, and encourages the public to drop them off outside the shelter. To contact the Chilliwack SPCA because of an injured or stray animal, call Ferris at 604-823-6612 or email iferris@spca.bc.ca.
The British Columbia Society for the Prevention of Cruelty to Animals is a not-for-profit organization reliant on public donations. Our mission is to protect and enhance the quality of life for domestic, farm and wild animals in B.C.