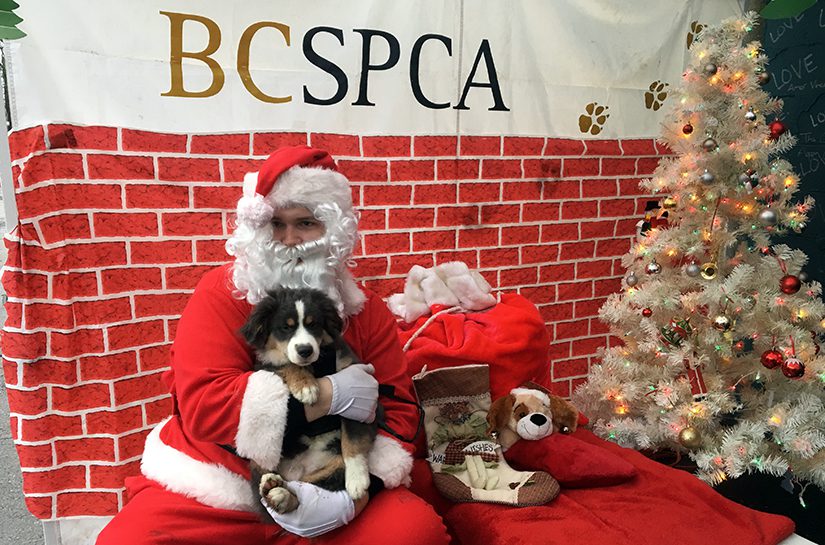 Santa arrived to brighten a rainy day in Vancouver's Downtown Eastside (DTES) and give gifts to pet guardians in need. The Dec. 19 event was organized by the BC SPCA's Charlie's pet food bank, which helps low-income residents care for their pets.
Cat and dog guardians dropped by Jacob's Well on Powell Street to have their photos taken with Santa, receive good quality food for their pets along with leashes, toys and bedding.
"Many animals and people will have presents this Christmas thanks to everyone who donated to help Charlie's," says BC SPCA manager, animal welfare Kim Monteith. "Seeing how happy owners are to get gifts and a photo with Santa makes all of us so happy."
Veterinarians volunteered their time to operate a free clinic to provide vaccinations, exams and offer advice about how to care for each pet's individual needs.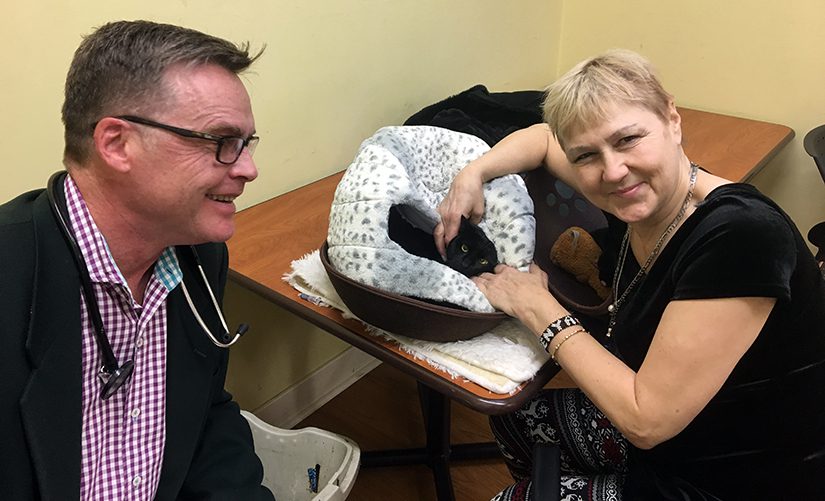 "We couldn't do what we do without our amazing volunteers and organizations who support the BC SPCA," Monteith says. "We're lucky to be able to hold this event every year – bringing a little joy at a time of year when some people need a little extra."
Charlie's pet food bank distributes pet food and supplies to about 200 people every week. Charlie's free vet clinic takes place on the last Thursday of every month.

---
Charlie's accepts donations through the BC SPCA Vancouver Branch and cash donations can be made at any BC SPCA Branch.
---