The BC SPCA is hoping you can give Charlie a new leg up on life. The twenty-year-old gelding came to the BC SPCA's attention through a cruelty investigation earlier this month. In addition to coming into care underweight and having suffered from rain scald, Charlie has a chronic hind leg injury, and is recovering from a severe hoof infection, among other ailments.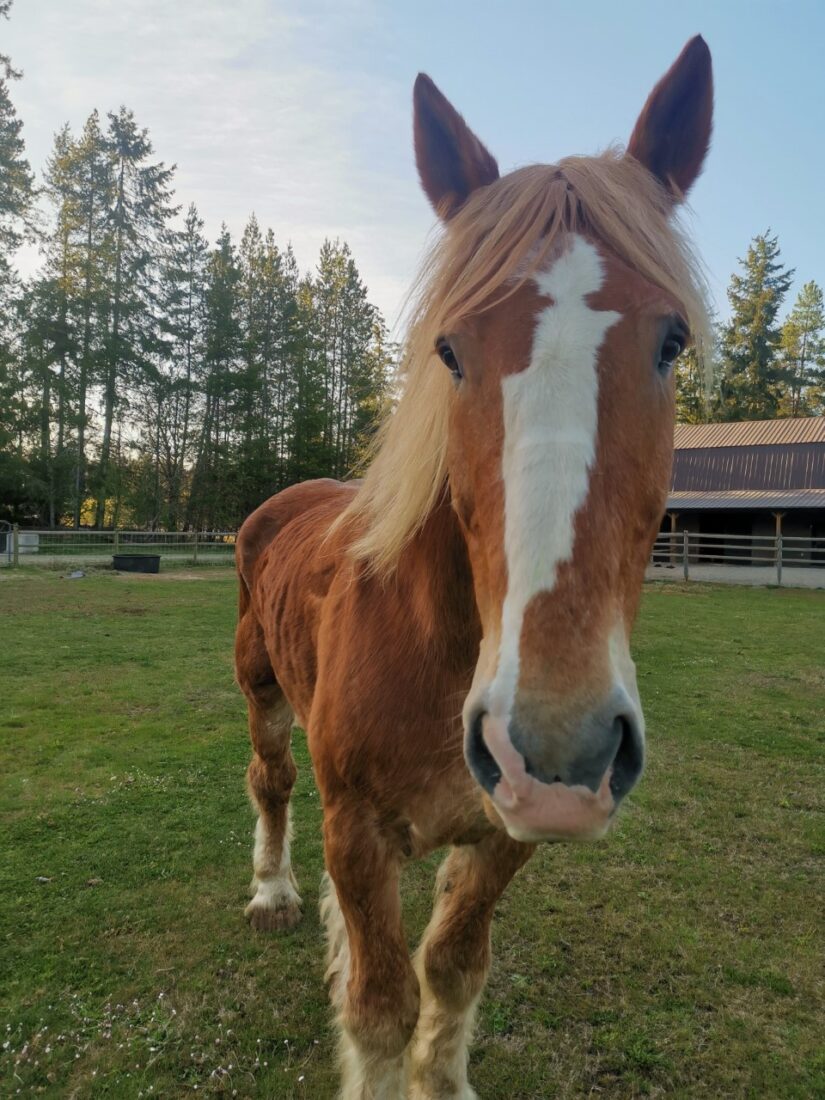 "He is currently on a re-feeding plan with a high-quality diet to regain weight and muscle," says Leiki Salumets, manager of BC SPCA's equine and farm animal care. "He is on pain medication to help keep him comfortable while he heals."
Once Charlie is strong enough, he will undergo a sedated dental examination and any necessary treatments. The total cost of his treatment is approximated at $2512.
Despite all he's been through, his current foster caregiver describes him as a kind, patient, gentle giant who absorbs all the attention he can get.
"According to his foster, he is curious and playful – even tossing his grain bucket to ask for more once it's empty," says Salumets. "He has a great appetite! Nothing seems to faze him and he takes everything in stride."
Charlie will need a specialized home that can continue his rehabilitation and provide for him throughout his retirement. Even with a long road to recovery still ahead of him, Salumets says Charlie is improving every day "and his resilient spirit enchants everyone he meets."