The BC SPCA's North Cariboo Branch in Prince George is hoping to find loving homes for the two kittens and seven adult cats found abandoned inside storage bins on a vacant property on Milburn Avenue earlier this month.
"These poor cats were trapped inside the plastic bins for days without food or water, breathing through air holes punched in the lid," says Alex Schare, animal centre services manager for the Prince George SPCA. "They were emaciated and matted with feces and urine, but with lots of loving care and medical attention they are now ready to be adopted into their forever homes."
Schare says the cats have all been given "happy" Hawaiian names by SPCA staff and volunteers, reflecting the SPCA's desire that they will live blissful, tranquil lives after their terrible experience. "Some of the cats would do best in a calmer home but others love being around people and animals. They all have amazing personalities, though, and we really hope we will be able to find them the amazing homes they deserve."
Schare expressed the BC SPCA's gratitude to all those who donated towards the medical and care costs for the cats' recovery. "These animals experienced the worst of human behaviour when they were abandoned and left to die in those storage bins, but they also experienced the kindness and compassion of humans through the caring people who reached out to give them a second chance."
Anyone interested in adopting one of the cats is encouraged to visit the BC SPCA North Cariboo Branch at 4011 Lansdowne Road, Prince George.
BC SPCA investigating case involving 9 cats found in storage bins
Original Story: July 16
The property manager who rescued nine cats found in storage bins outside a vacant residence in Prince George has filed an official complaint. Now, the BC SPCA's special provincial constables will be investigating to determine who owned these cats and is responsible for this act of cruelty.
Thank you to members of the public who donated to cover the care and medical costs for these cats.
To support the investigation and help other animals in need register for Paws for a Cause. Anyone who recognizes these cats or has any information about who may be responsible for trapping them in these storage bins can contact the SPCA's provincial call centre, 1-855-622-7722.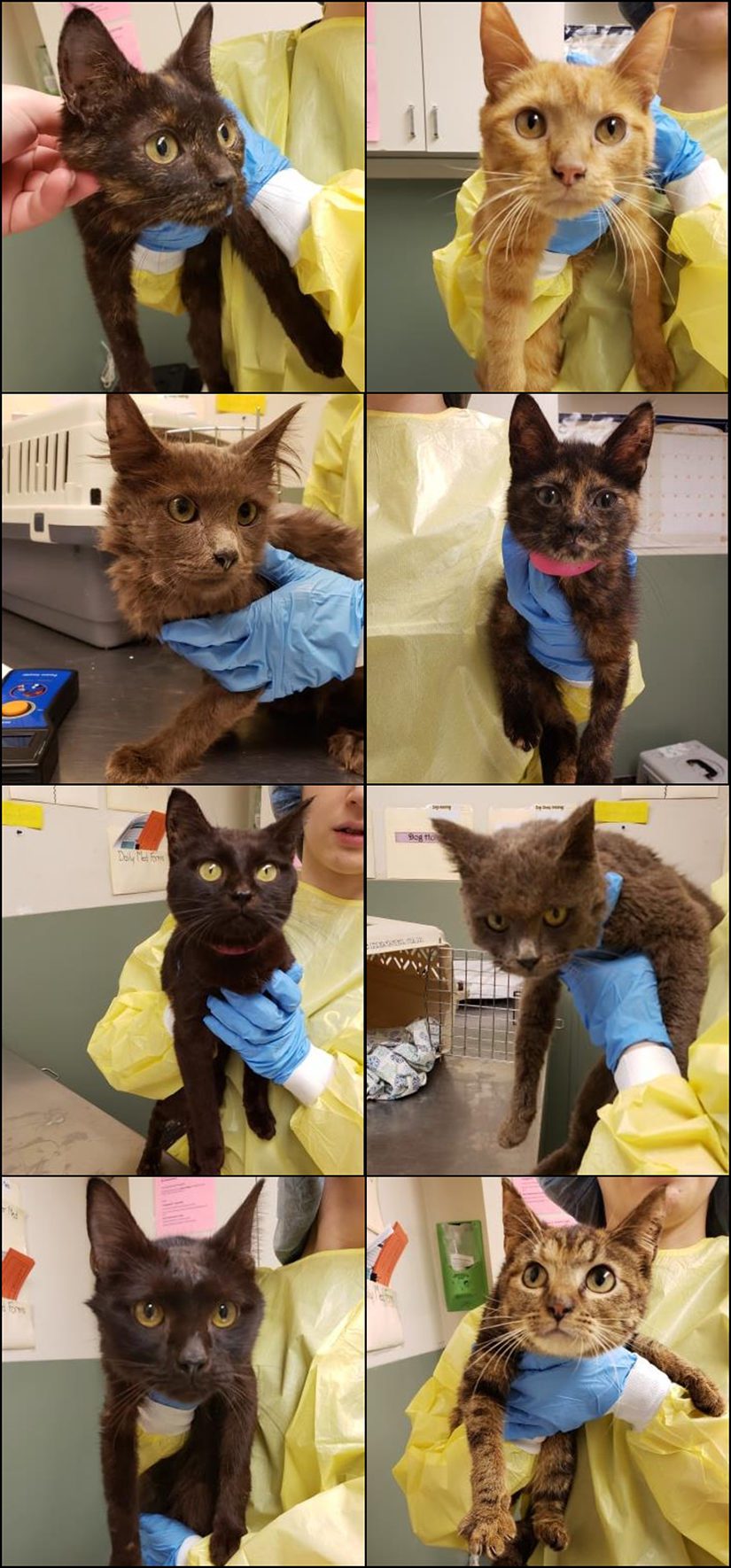 The three males and six females will need to gain a substantial amount of weight and are not yet available for adoption.

BC SPCA caring for 9 cats found in storage bins
Original Story: July 15
The BC SPCA is caring for nine cats who were found trapped inside storage bins, which were left outside on a vacant property in northern B.C.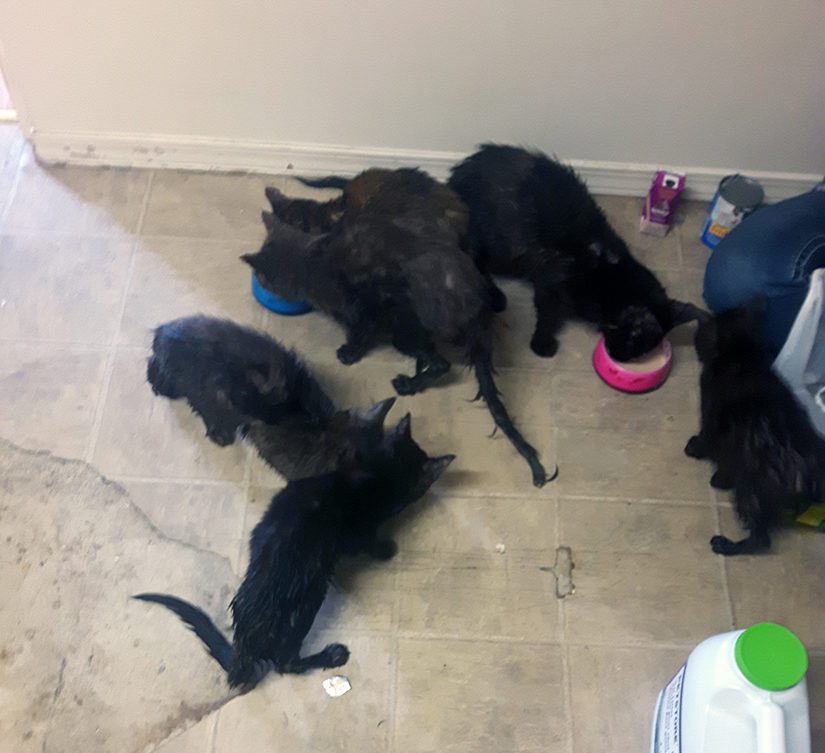 The SPCA's North Cariboo & District animal centre services manager Alex Schare says they received a call from the property manager who heard the animals meowing from inside the bins and had taken them to the vet. The cats had been trapped in these containers for days without food or water breathing through air holes punched in the lid.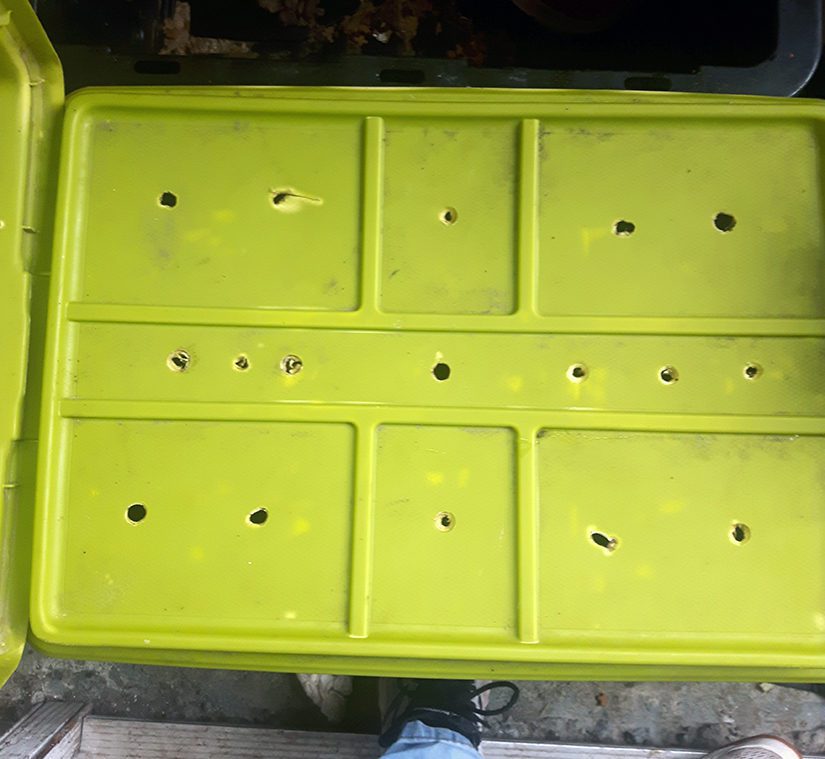 Several cats scored only one on the body condition scale of one to nine. There are two kittens and seven adult cats three years old and younger. "These cats were starving, and matted with feces and urine. Some of the adult cats would not have lived much longer and will require a refeeding plan to slowly reintroduce their bodies to food," says Schare.
The cats were so badly matted that their fur had to be shaved. "Despite everything they have been through, all of the cats are vocal and friendly," he says. As the property was vacant at the time and the cats were found outside it is not known who is responsible for this act of cruelty.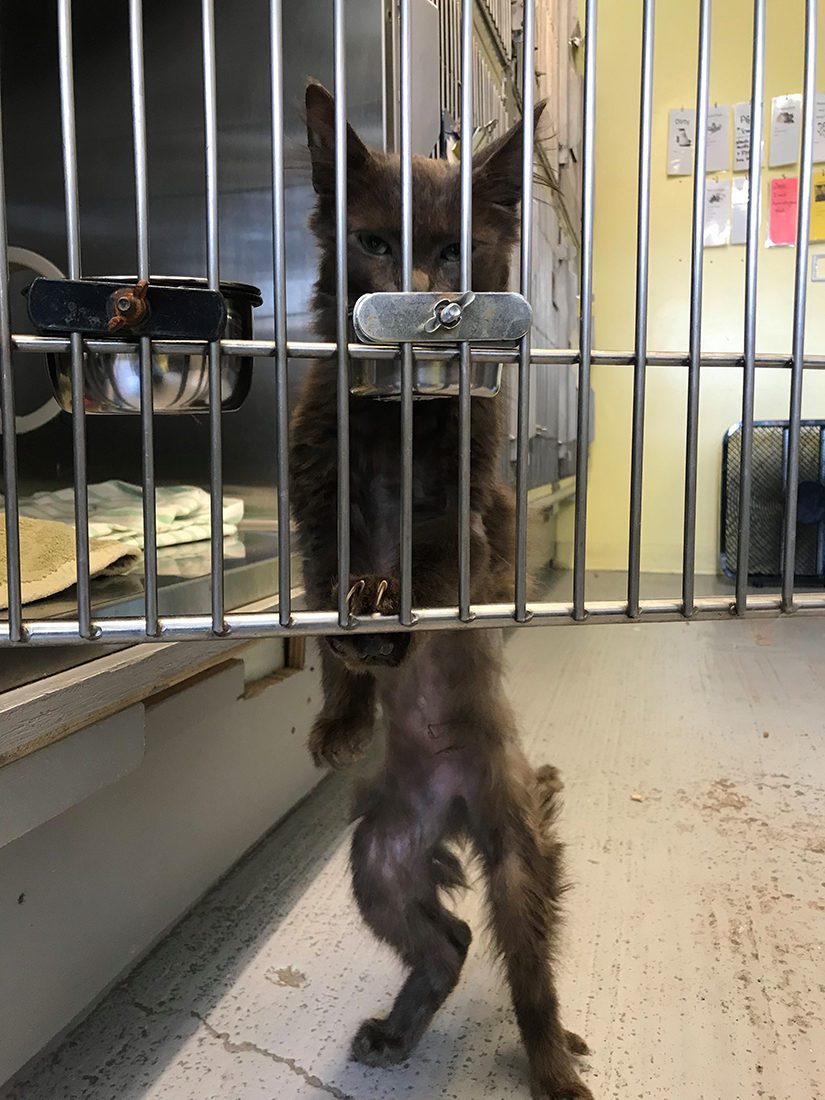 Anyone with information about these cats is asked to please call the BC SPCA's toll-free hotline at 1-855-622-7722. The total cost of caring for these cats is expected to reach $3,024. To help these cats, please visit spca.bc.ca/medicalemergency.