You've created your catio, and your cat adores it. After all, catios provide enrichment, fresh air, and the stimulation of nature as well as ensures safety for your cat from the outdoors while protecting wildlife too. Why wouldn't they like it?
As the kind-hearted and creative pet guardian you are, you now might be wondering how you can further enhance your kitty's catio experience.
Creating ground tunnels can increase additional space for your catio and offers an extra stimulating and enjoyable environment for your furry friend. Tunnels are also a good idea if it's not possible for your catio to fit directly against the house where there is a window opening. In that event, adding a tunnel to connect a standalone catio to your house would be a purrfect option.
If you want to know how to build a tunnel for your catio but not sure where to start, here are some tips to help you expand upon your cat's new 'tunnel vision.'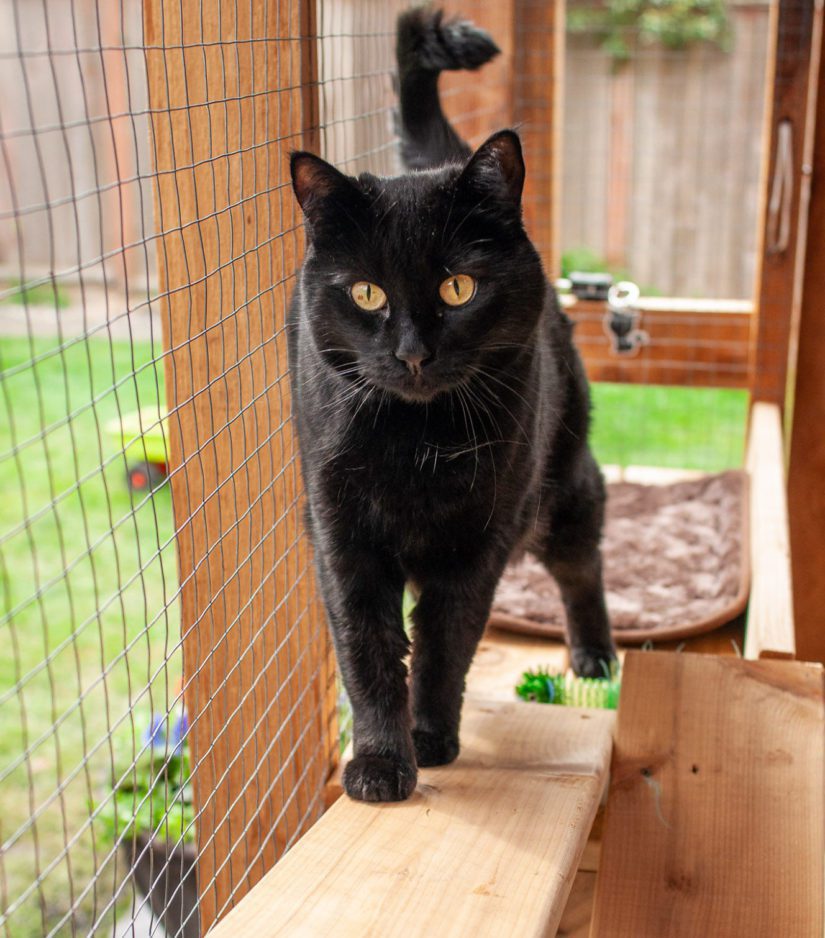 Why do cats love tunnels?
Tunnels are a great idea for cats because they provide an endless source of amusement and enrichment.
A tunnel gives your cat a variety of ways to play. Cats love to run through tunnels, scratch at them, and enjoy darting in and out of the openings. Providing toys inside a tunnel, like dangling feathers or ball, is also a great way to keep kitty on the move for exercise.
It brings out the predator within your cat. As you might have noticed cats like to stalk, hide, and pounce. A cat tunnel provides your indoor cat with a safe space from which to stalk and pounce unsuspecting 'prey,' like a toy mouse or ball.
It allows them a safe napping spot. Cats are notorious for their long cat naps. Sleeping within a tunnel provides protection and security when they're looking for a private area to snooze.
An outdoor tunnel provides outdoor stimulation. From their outdoor tunnel cats will be able to enjoy fresh air, space and smells, in addition to bird watching – from a safe distance, of course.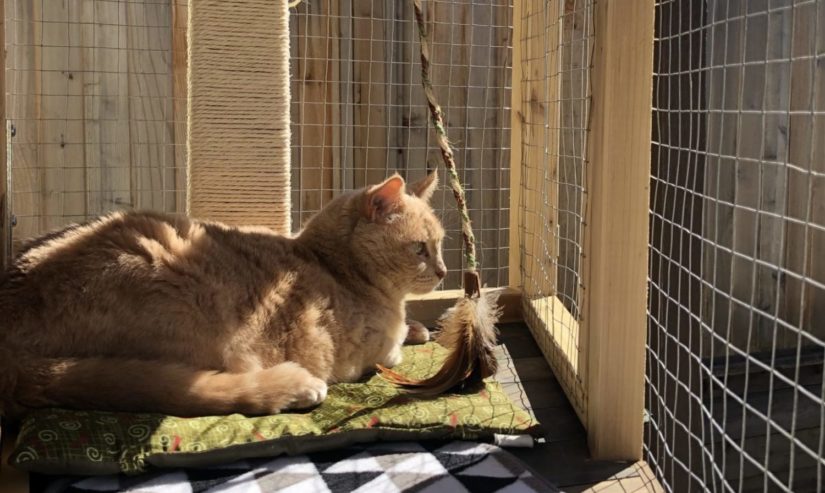 Next, decide on the materials you'll need
It's important to decide where you'll construct your outdoor tunnel before gathering your materials. That way you'll save a lot of time and material by figuring out beforehand what you'll need. Measurements and dimensions will depend on the size and style of your outdoor tunnel. For a basic tunnel, here are the typical materials you'll need:
2×4 CEDAR BOARDS to support the tunnel
1×2 CEDAR BOARDS for the tunnel base
⁵⁄6 x 6 INCH CEDAR DECK BOARDS for the tunnel base
1×1 WIRE MESH stainless steel or galvanized to avoid weather damage
3 ½ INCH DECK SCREWS
1 ½ INCH DECK SCREWS
¾ INCH OR LONGER STAPLES WIRE/TIN SNIPS to cut mesh to correct size
CIRCULAR SAW and/or TABLE SAW ELECTRIC DRILL STAPLE GUN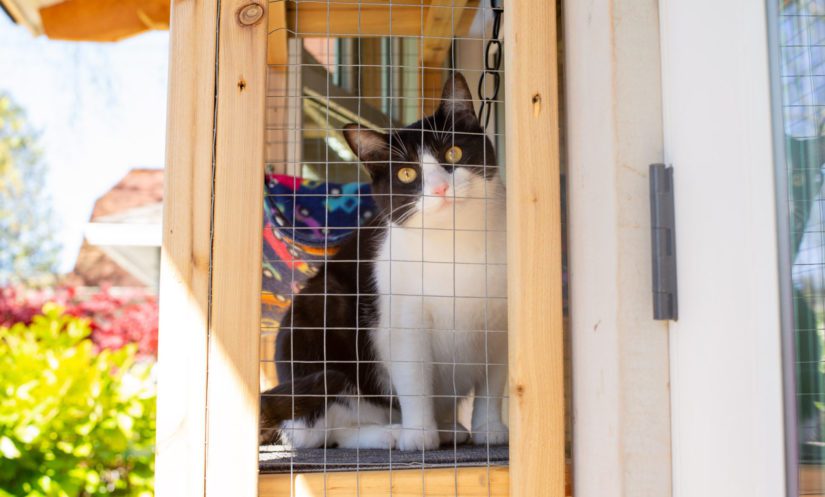 How to build one
Depending on the design of your space, it may not be possible for the catio to fit directly against the house where there is a window opening. In that event, add a tunnel to connect a standalone catio to your house using the steps below. If you do not have a window opening but still want to create an outdoor catio paradise for your cat, consider the addition of a cat door.
Please hire a qualified contractor to inspect the proposed location(s) of the pet door and to complete installation. Already have a cat door? Perfect! Use this as your tunnel entrance.
Take a look at our own DIY catio tunnel how-to-guide below!
DIY Tunnel Catio Here you will learn to build a free-standing catio that has a tunnel to safely carry your furry friend to their new space.
More like this
How to build a catio
Decor ideas for your catio
Catio FAQs
Delight your furry friend! Add toys to your catio.