The BC SPCA's Vancouver Branch is seeking your help with medical costs for a young grey cat who was hit by a car.
A Good Samaritan called the Vancouver SPCA emergency line for help after witnessing the cat get hit by the vehicle. A veterinary exam revealed that this poor two-year-old feline had broken her back and front leg. Unfortunately, the back leg was so badly broken that it will need to be amputated.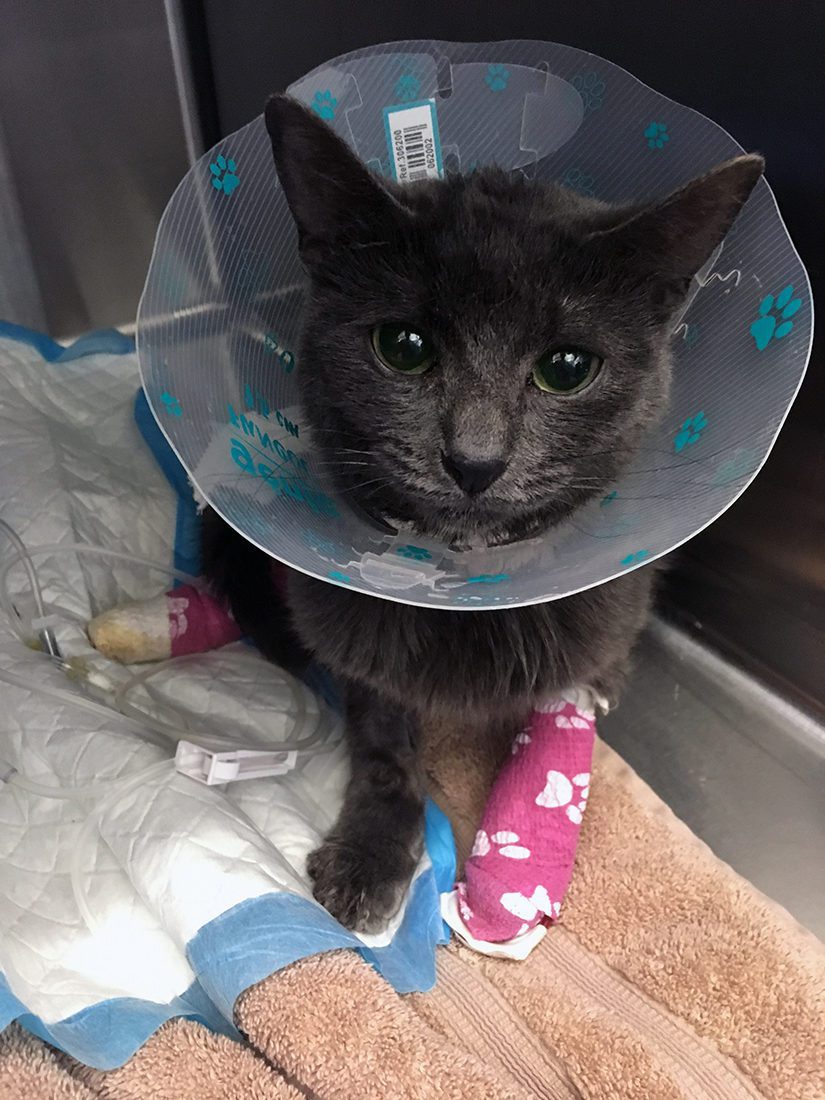 "This gorgeous cat was lucky to be found by a caring individual," says SPCA Vancouver branch manager Jodi Dunlop. "Despite her serious injuries she has a lot of energy and a strong will to live."
Her medical bills and associated care will cost about $5,920. She will spend at least two months recovering in SPCA care before being ready to be adopted.
If you can help this cat and other animals in need at the Vancouver SPCA, please visit spca.bc.ca/medicalemergency or visit the branch at 1205 East 7th Avenue, Vancouver, 604-879-7721.