Former Kamloops resident Crystal Maclean was devastated when her beloved cat Ralph went missing in March 2018. Ralph, a striking orange tabby with a white chin, escaped from a friend's house where he was being pet-sit for the weekend. Maclean put up lost posters, searched the surrounding neighbourhoods, reached out to mail carriers and to the BC SPCA. All of her efforts failed, and the longer the search went on the more Maclean feared that he had been the victim of a coyote attack.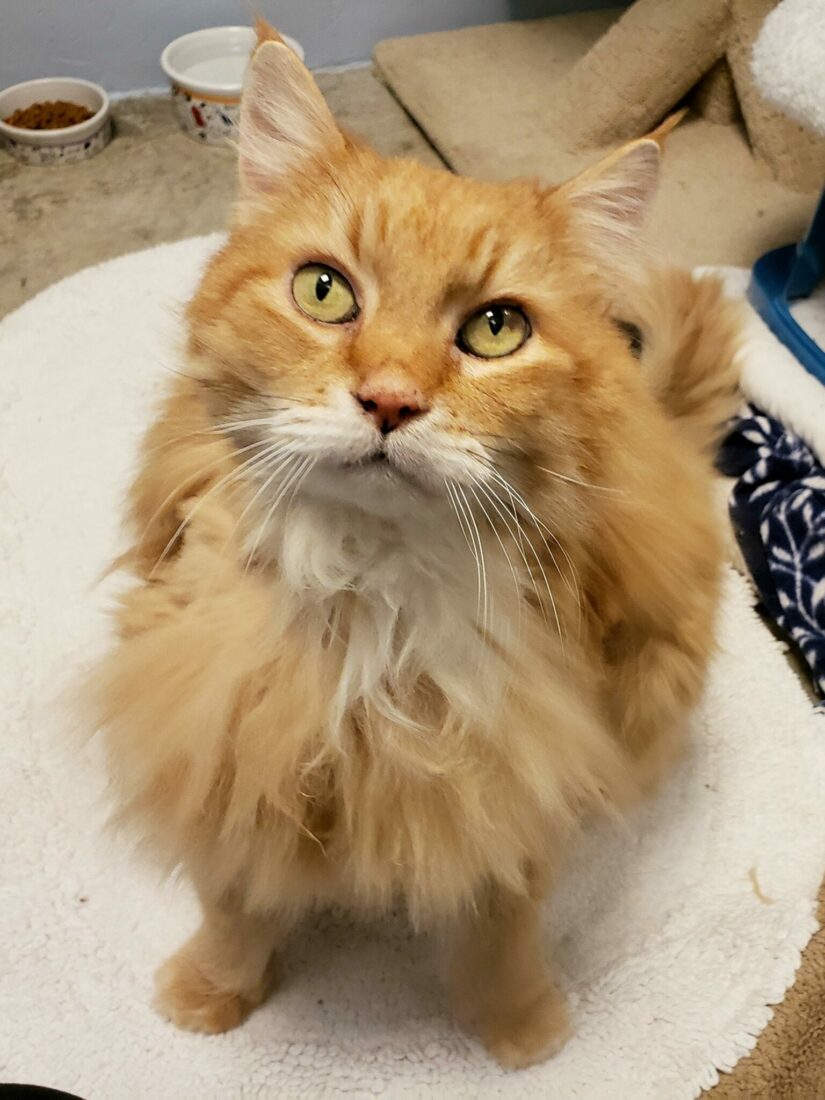 In the years since Ralph's disappearance, Maclean relocated to Papau New Guinea for two years and then to Northern Ontario, where she currently resides.
Lynette Nyeste met Ralph at her Kamloops home when he became a regular visitor to her yard.
"When I first saw him, he was in bad shape and his hair was matted," Nyeste recalls. "I thought he was feral. He wouldn't let me get near him." Nyeste provided Ralph with food and water and he eventually warmed up to her and let her brush his fur. After a while he became so comfortable that he would curl up on Nyeste's front porch. purring away.
"I looked online at lost and found pet sites to see if anyone was looking for him," says Nyeste. "I took a photo of Ralph and posted it on sites and no one responded, so I just kept doing what I could for him thinking he must be an outside cat."
Nyeste brought Ralph to the BC SPCA in Kamloops on Jan. 25 because she was not able to continue caring for him and wanted to make sure he would be in good hands.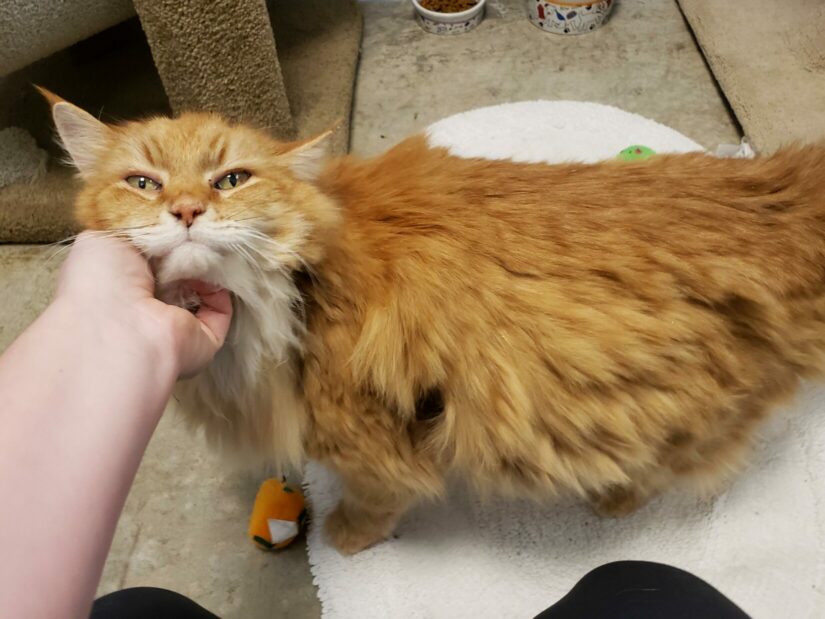 "When he came into care, we posted Ralph's photo on our shelter's Facebook page in an effort to find his owner," says Sarah Gerow, animal care supervisor at the BC SPCA Community Animal Centre in Kamloops. "In a wonderful stroke of luck, friends of the owner saw our post and contacted Crystal, who was in touch with us right away from Ontario."
The news that Ralph had been found, alive and safe, was a miracle for his guardian. "I have experienced shock, disbelief, elation and sheer happiness that I will get to be reunited with my beloved Ralph," says Maclean. "He is the best cat ever."
Ralph's journey home begins on Feb. 3 when he will be picked up from the BC SPCA in Kamloops by a friend of Maclean's and driven to the Kelowna airport for a flight to Toronto. Maclean will make the five-hour drive to Toronto to be reunited with Ralph and bring him home.
Watch the video of Ralph's reunion and homecoming!
The importance of pet identification
Gerow says the BC SPCA urges all pet guardians to get permanent identification for the pets so that they can be returned home immediately if they become lost. "The best chance to be reunited with your pet is if he or she has at least two forms of identification (microchip, collar with tags, ear tattoo) and by keeping your contact information updated," says Gerow.  To register your pet with the BC Pet Registry, visit bcpetregistry.ca.