The BC SPCA's Kelowna Branch is seeking your help with medical costs for Louise, an injured mother cat who is recovering from emergency surgery.
Louise gave birth in the soft hay of a horse stall but the startled horse reared and landed on Louise's leg. "This mother cat's fractured right hind leg had to be amputated. She's lucky no other damage was done to her or her kittens," says SPCA Kelowna branch manager Sean Hogan.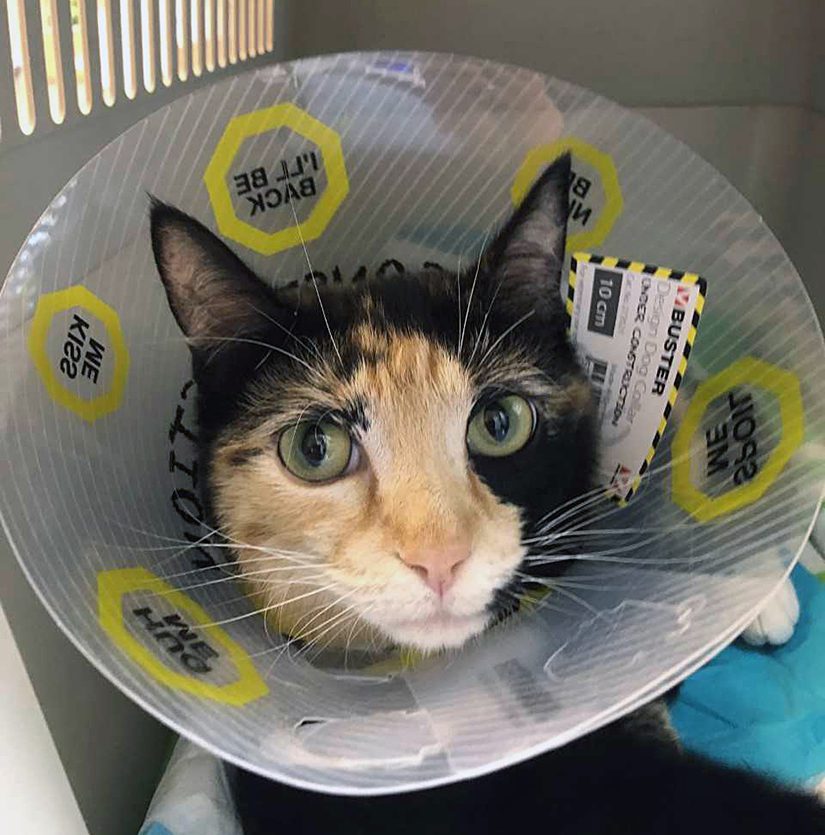 Louise will also be spayed and be ready for adoption in about two months once her kittens are old enough to find loving homes. "She's a great mom and has been amazing taking care of her two kittens, Sprout and Seed," says Hogan. Her medical and associated care is expected to cost $2,210.
If you can help this little cat family and other animals in need at the Kelowna SPCA, please visit spca.bc.ca/medicalemergency or visit the branch at 3785 Casorso Road, Kelowna, 250-861-7722.