The BC SPCA is excited to announce the official opening of its new Community Animal Centre in Campbell River. The ribbon-cutting ceremony for the new centre, located at 891 13th Avenue, will take place on Wednesday, Oct. 15 at 1 p.m. with BC SPCA president Marylee Davies, BC SPCA CEO Craig Daniell, Campbell River Mayor Walter Jakeway and other SPCA and community dignitaries in attendance.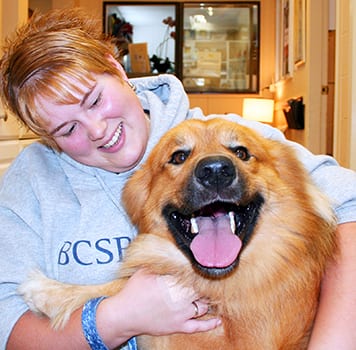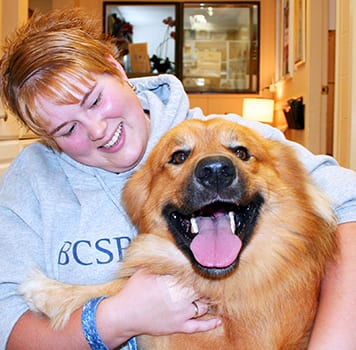 "All members of the public are warmly invited to join us for the official opening, tours of the new centre and refreshments," said CEO Craig Daniell. "While we have been continuing our outreach work on behalf of homeless and abused animals during the past year while searching for a new location, we are thrilled to have our new Community Animal Centre up and running."
He said the SPCA centre will provide sheltering and adoption for homeless and surrendered cats, kittens, small animals and as many dogs as can be accommodated, while Coastal Animal Control will continue to be responsible for pound services in the city. The SPCA facility is open Tuesday through Saturday, from 10 a.m. to 5 p.m.
Daniell said one of the key priorities for the Campbell River Branch is to help reduce the population of abandoned and feral cats in the region. "Unfortunately Campbell River has one of the largest cat overpopulation problems in B.C. and we have been taking steps to help the community address this issue," he said.
Last October, the BC SPCA successfully applied for a $158,000 PetSmart Charities® of Canada grant to offer free spay/neuter surgeries for at least 1,500 cats in Campbell River. "Our Campbell River Branch manager Stephanie Arkwright has already arranged for the sterilization of 750 cats under the program, which will have a significant impact on the number of kittens and cats dying needlessly in the community," said Daniell.
The Campbell River SPCA also plans to expand its fostering program for incoming animals and its humane education programs for youth.
"The BC SPCA is grateful to the residents of Campbell River for their incredible support during this time of transition," said Daniell. "The SPCA has been serving homeless, abused and injured animals in this community for more than 30 years and we look forward to working together on behalf of the animals for many more years to come."
Anyone wishing to support the new Community Animal Centre through a donation, volunteering or corporate support is asked to please contact manager Stephanie Arkwright at 250-287-7766 or sarkwright@spca.bc.ca.
The British Columbia Society for the Prevention of Cruelty to Animals is a not-for-profit organization reliant on public donations. Our mission is to protect and enhance the quality of life for domestic, farm and wild animals in B.C.