Statistics from 2017 are showing that a cat bylaw and a PetSmart Charities™ of Canada spay/neuter grant program have had significant impact on cat overpopulation in the city of Dawson Creek.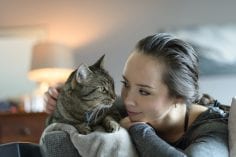 "Our shelter has seen a huge difference thanks to the grant. In 2015, 73 per cent of kittens coming into our care came from the city of Dawson Creek. Thanks to the spay/neuter program this went down to 31 per cent last year. Also, the return rates of lost cats has increased from 10 per cent to 40 per cent," says BC SPCA South Peace Branch manager Wendy Davies.
She notes an animal responsibility bylaw designed to address cat overpopulation by encouraging spay/neuter and permanent identification was introduced by the city in May 2015.
"The mandatory cat licensing bylaw has helped immensely as well – in 2017 we licensed nearly 800 cats. That is higher than the number of dogs licensed that same year."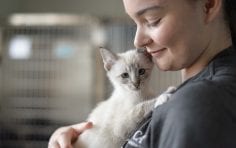 Licensing fees are $5 for a fixed cat and $200 for an unfixed cat. Thanks to the generous support of PetSmart Charities™ of Canada the branch has been able to provide free spay/neuter surgeries to the city's residents. The grant program led to a significant increase in bylaw compliance.
"The numbers show what happens when the community comes together as a whole and works on an issue. We want to thank the city and our veterinary partners for their commitment to make a difference," says Davies.
Currently, all Dawson Creek residents can fix their cats for free by visiting the BC SPCA South Peace Branch Tuesday to Friday between 1-4p.m. The program is expected to finish at the end of May, but may wrap up sooner if the remaining 200 surgeries are reached before the end date.
"With four months left in the program, we are asking the community to help us achieve our goal and take advantage of this limited-time resource," says Davies.
"After we complete the grant in Dawson Creek we are hoping to address the communities around the city and continue to improve the lives of cats in the South Peace region."