With more than 400 wildfires still burning across the province, the BC SPCA continues to provide support for animals and guardians in need. To date, we have helped by:
Providing temporary emergency pet boarding to 147 animals, with 45 pets still in our care.
Transferring all adoptable animals out of the impacted communities' animal centres to ensure there was room for these emergency boardings.
Answering 64 calls for help from behind the fire lines, meaning approximately 207 animals of evacuated families have received necessary food, water, and attention while their families have been away. Of the 64 calls, 14 are still receiving ongoing support.
Accepting, organizing, and transporting countless truckloads of generous donations from community members so the BC SPCA could provide pet food and supplies, such as kitty litter, crates and various linens, to wildfire evacuees.
The province-wide state of emergency remains in place until at least September 14. While the threat of wildfires remains ever-present, the BC SPCA recognizes many will need help for some time to come.
Any evacuees in need of support should reach out to the Animal Helpline at 1-855-622-7722 .
The BC SPCA would also like to share its appreciation to the following community and partner organizations who have gone above and beyond to provide support for wildfire evacuees, particularly in Kelowna and West Kelowna: Animal Lifeline Emergency Response Team (ALERT), BlkBox meals through Darryl Reuter, Hill's Pet Nutrition, Kelly O'Bryan's, Khalsa Aid, Lend A Paw – the Okanagan's pet food bank, Mamas for Mamas, Okanagan Humane Society, Pets Alive, RC Pets, and the Regional District of Central Okanagan Animal Control.
B.C. wildfires update
Updated Story: Aug. 21, 2023
As devastating wildfires continue to impact many communities across British Columbia, the BC SPCA has already provided care for hundreds of animals in need, including those who have been rescued from behind fire lines, more than 104 animals being cared for through the BC SPCA's emergency boarding program, and those whose families' have needed emergency supplies.
Wildfire evacuees in need of support for their pets should reach out to the BC SPCA Animal Helpline at 1-855-622-7722 for assistance with the following:
Temporary emergency pet boarding and care at no cost to those displaced by the wildfires.
Free pet food and supplies available at local BC SPCA animal centres or Emergency Support Services centres.
Information support for evacuees with pets.
Reunification of pets who have gone missing during an emergency evacuation.
Where it is deemed safe to do so, rescue and care for animals who needed to be left behind during evacuation.
"Whether it is providing a few bags of dog food and a crate to a family evacuating or bringing a beloved cat into our temporary emergency pet boarding, we want pet owners to know that the BC SPCA is here for them during this scary time," explains Gaelene Askeland, senior manager, Animal Care Services in Kelowna. "With demand increasing for these services, we are deploying additional staff to affected areas to support these efforts. This can be a costly endeavour and, especially with no way of knowing how long these extra supports will be needed, we are so grateful for the public assistance we have received already."
Anyone interested in volunteering with the BC SPCA can email volunteers@spca.bc.ca to be connected with the appropriate centres and programs.
BC SPCA ready to support pet guardians affected by wildfires across the Thompson-Okanagan Region
Original Story: Aug. 18, 2023
The BC SPCA is offering support to pet guardians across the province who are impacted by the raging wildfires. As evacuation orders continue to expand and more people are displaced, the BC SPCA is already providing emergency boarding for pets of evacuees and has pet food and supplies available for those in need.
"We currently have 24 animals in our care through emergency boarding with more requests coming in from evacuees in Kelowna, Lytton and Kamloops. To keep up with growing demand, we are currently deploying additional staff members to our animal centres in the Okanagan and Thompson-Nicola regions," says Gaelene Askeland, senior manager, Animal Care Services in Kelowna. "This is an extremely stressful and scary time; we want pet guardians to know the BC SPCA is here to help ease some of the burden they may be feeling."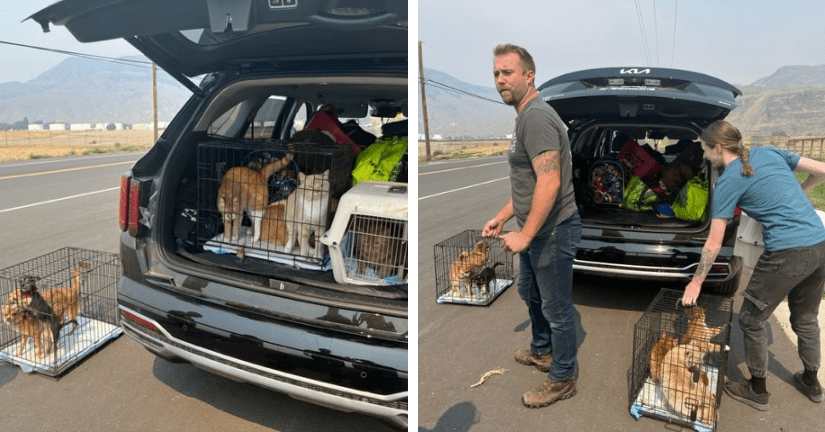 If you are an evacuee in need of emergency boarding, pet supplies or pet food, please contact the following agencies for more information:
BC SPCA: B.C. wildfire evacuees who are in need of emergency boarding for their pets, please contact the BC SPCA Animal Helpline at 1-855-622-7722.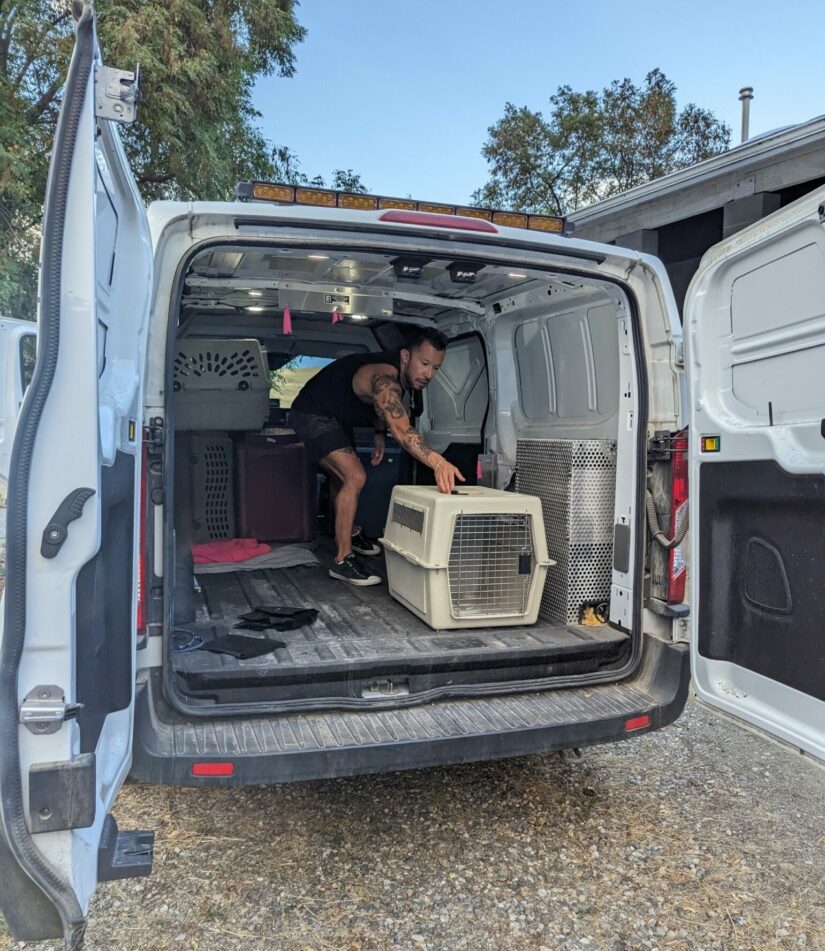 For people wanting to offer donations of supplies, please contact your local shelter to determine needs.
The BC SPCA has set up a special online emergency donation site to help animals affected by the wildfires.