A Surrey barn fire was fatal for four animals Wednesday afternoon, but it could have been much worse, if a passer-by hadn't set the other animals, including several horses, free.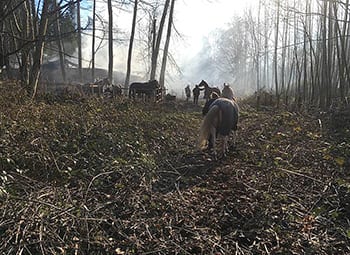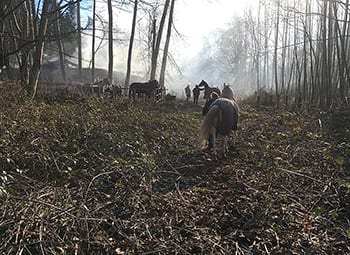 The Good Samaritan was driving by and noticed the fire, in the 16600-block of 16thAvenue, around noon, and called 911 before freeing about a dozen horses from their stalls. Surrey Animal Control called in the BC SPCA to help round up the 10 horses who were freed, making it a busy afternoon for animal control and BC SPCA staff.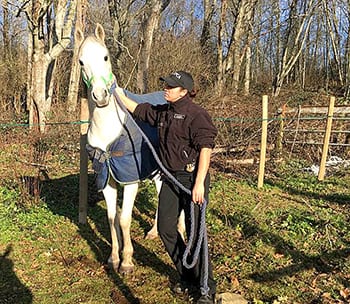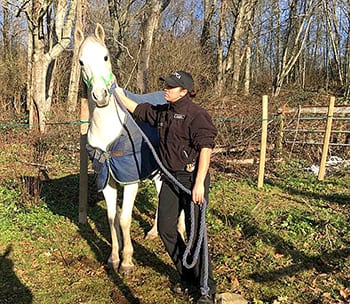 "They were running around at large after being released, but it's a good thing they were, as that's likely why they survived the fire," says BC SPCA senior manager of cruelty investigations Shawn Eccles. "We're happy to work with animal control, and with several large horses running around, they and our animal protection officers and farm animal care folks had their hands full."
City of Surrey manager of bylaws and business operations Kim Marosevich commended the Good Samaritan who called in the blaze and freed the horses.
"It could have been much, much worse," she says. "It's a good thing he noticed the fire and had the presence of mind to free the animals."
Three horses and at least one dog were killed in the blaze, which gutted the barn. One dog and two cats are still unaccounted for. The cause of the fire is unknown.
Photos by Gary Hanney
The British Columbia Society for the Prevention of Cruelty to Animals is a not-for-profit organization reliant on public donations. Our mission is to protect and enhance the quality of life for domestic, farm and wild animals in B.C.