The BC SPCA has reached out to the B.C. Minister of Community, Sport and Cultural Development to support a review of Section 49 of the Community Charter, entitled special powers in relation to dangerous dogs. The BC SPCA feels it is important to provide a voice to dogs around the province who have been confined in pound facilities, often in isolation, for lengthy periods of time as a result of the current structure of the law. This official correspondence was read into the Legislative Assembly in conjunction with the presentation of a petition on the same subject on Tuesday, July 23, 2013.
The BC SPCA believes that every animal deserves the five freedoms, including freedom from pain, distress, discomfort and freedom to express behaviours that promote well-being.
The text of the BC SPCA's letter is as follows:
We have recently been provided with a report and petition, circulated by Ms. Karen Stiewe, outlining a number of gaps inBritish Columbia's Community Charter, Section 49, Special powers in relation to dangerous dogs. I would like to voice the BC SPCA's support for a review of British Columbia's Community Charter, Section 49 (Special powers in relation to dangerous dogs) to address these gaps and to offer our assistance from the hands-on experience we have gained in enforcing dangerous dog bylaws throughout the province.
In a preliminary review of legislation in other provinces, we have found that the legislation in place in Ontario, Saskatchewan and Prince Edward Island more explicitly outlines the structure of how a dog can be deemed dangerous. These laws are also written in a way that helps to prevent the long term confinement of dogs, which can lead to physical and psychological suffering.
The BC SPCA recognizes that inappropriate aggression by dogs against people and other animals is a serious threat to public safety, and that this issue must be addressed if we are to create humane, liveable communities where people and dogs can share public spaces in a safe and respectful manner. Successful models for dealing with canine aggression do exist in other jurisdictions. These models focus on legislation, education and the creation of remedial resources for aggressive dogs. The BC SPCA believes the most effective approach to dealing with the issue of inappropriate canine aggression in our communities is to develop an approach based on these models.
Included with this letter is more detail about the BC SPCA Position Statement on the subject of Dangerous Dogs and Public Safetyand recommended approaches for legislation, education and recognizing and addressing the root causes of aggression.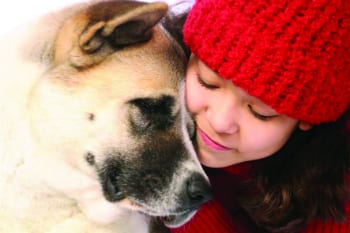 The British Columbia Society for the Prevention of Cruelty to Animals is a not-for-profit organization reliant on public donations. Our mission is to protect and enhance the quality of life for domestic, farm and wild animals in B.C.