A Burnaby couple is using a new online option to petition the federal government for a nation-wide ban on electric shock collars – a move supported by the BC SPCA.
Gwendy and Alfie Williams are the first in Canada to use the Parliament of Canada's new electronic petition, or e-petition, to call upon the federal government to recognize that the use of shock collars is "cruel and unnecessary."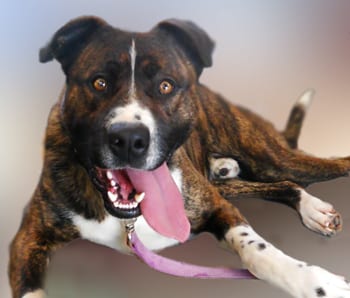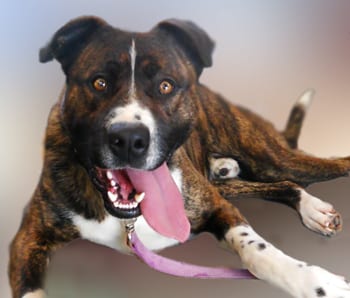 Veterinarian and BC SPCA senior manager of animal health Dr. Emilia Gordon notes the BC SPCA advocates the use of force-free, positive reinforcement animal training techniques and opposes coercive training methods including the use of electronic shock collars, which deliver shocks of varying intensity through two prongs placed against a dog's neck.
"Training with shock collars is less effective than positive methods. Dogs trained with shock collars show signs of fear and distress during and after the collars are used, and can develop negative associations with humans," she says. "Dogs trained with physically punishing methods, in general, are more likely to display signs of fear and aggression, and because many 'problem behaviours' are rooted in underlying fear or anxiety, using techniques that cause pain or fear can make these behaviours worse."
In her experience as a veterinarian, Gordon has seen several dogs with physical injuries from shock collars, such as severely painful skin infections where the prongs contact the neck, as well as dogs with increased fear and anxiety caused by shock collar use.
While proponents of shock collars may say that such e-collars can be a 'last resort' for dogs with behaviour problems and that they're not painful, Gordon says real world experience and studies show that even in the hands of experienced trainers, shock collars still cause distress and the electric shock delivered can vary from what is intended.
"No dog, especially a dog with serious behaviour problems, should be subjected to painful and distressing training methods, especially when more effective, humane methods exist," says Gordon. "The BC SPCA strongly supports a ban on shock collars across Canada. There is no place for such collars in a humane society."
To view and sign the petition, visit banshockcollars.ca.
The British Columbia Society for the Prevention of Cruelty to Animals is a not-for-profit organization reliant on public donations. Our mission is to protect and enhance the quality of life for domestic, farm and wild animals in B.C.