The BC SPCA is reminding pet guardians that it is their responsibility to protect their pets during cold weather.  A female German shepherd was seized this week in Langley after the owner repeatedly failed to comply with SPCA orders to provide adequate outdoor shelter for the dog.
"Ideally an animal should be inside the home, especially during cold or wet weather," said Eileen Drever, BC SPCA senior animal protection officer.  If for some reason an animal is outdoors, it is the guardian's obligation to ensure that a suitable doghouse is provided to protect their pet from the elements.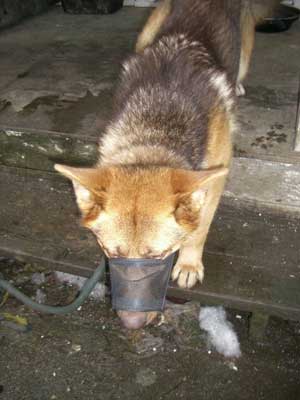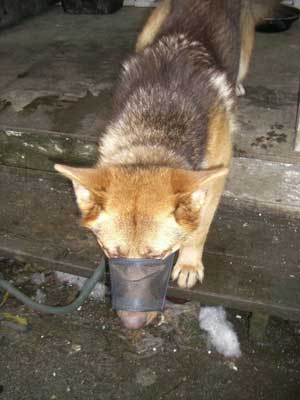 "In this case, the dog was tethered by a six-foot rope in the front yard, without adequate shelter," said Drever.  "The dog had no access to potable water and was forced to walk through, and lay down in, piles of her own feces because of the short rope." The dog is currently being cared for by SPCA staff and volunteers.
To find out what you can do to help end the suffering of tethered dogs, learn more about our advocacy campaign.
To help our life-saving Cruelty Investigations Department, please support the BC SPCA Heroes Fund for Animal Protection.
The British Columbia Society for the Prevention of Cruelty to Animals is a not-for-profit organization reliant on public donations. Our mission is to protect and enhance the quality of life for domestic, farm and wild animals in B.C.