The BC SPCA has seized 66 sick and neglected dogs and puppies, in one of the largest puppy mill seizures in B.C. history. The 32 adult dogs and 34 puppies, including Old English sheepdogs, Bernese mountain dogs, soft-coated wheaton terriers, standard poodles, miniature poodles and Portuguese water dogs, were seized from a Langley breeder on Feb. 4.
BC SPCA shelter and veterinary staff have been working around the clock to address the animals' serious medical and psychological issues, which include broken limbs, missing ears and eyes, infections and abscesses, malnourishment, dental disease, severe matting, fur caked in dried feces and overgrown nails.
Marcie Moriarty, chief prevention and enforcement officer for the BC SPCA, says the dogs and puppies were kept in deplorable conditions, with multiple dogs living in small, stacked crates and cages, in dark, unheated buildings with dangerous ammonia levels from accumulated urine.
"Many of these dogs required urgent medical care and many others show signs of fearfulness due to lack of socialization.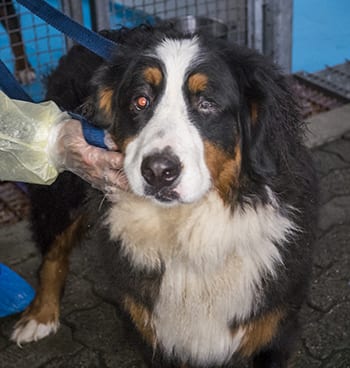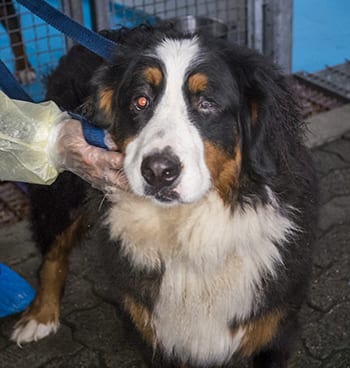 "It is inconceivable to think that anyone allowed these innocent animals to suffer like this," noted Moriarty. "We have to make it clear to unscrupulous breeders who sacrifice animals on the altar of profit that this type of neglect and cruelty is not acceptable to British Columbians."
The BC SPCA is preparing its report to Crown counsel and is recommending charges under the Criminal Code of Canada in the case.
Moriarty says that the BC SPCA was alerted to the situation by a member of the public.
"A key step in shutting down puppy mills is for those who are purchasing animals to be educated and aware of the signs of unscrupulous operations," she says. "The BC SPCA has a number of web and print resources that outline the difference between legitimate breeders and puppy mills. We urge people to arm themselves with knowledge and to immediately call our Animal Helpline (1-855-622-7722) to report any suspicious situations where animals may be in distress."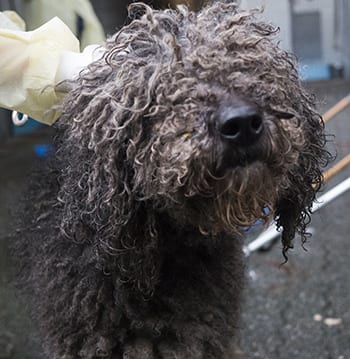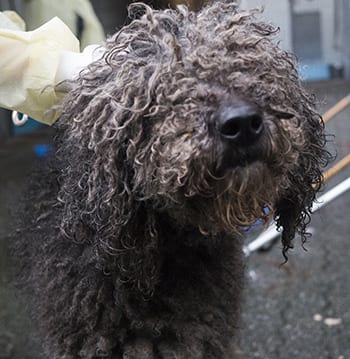 The dogs and puppies are currently on a protective hold in BC SPCA custody as the investigation continues and will continue to receive necessary veterinary care and treatment but are not currently available for adoption, and the Vancouver shelter is closed until further notice.
The British Columbia Society for the Prevention of Cruelty to Animals is a not-for-profit organization reliant on public donations. Our mission is to protect and enhance the quality of life for domestic, farm and wild animals in B.C.