BC SPCA special constables removed 57 animals from a Surrey property Tuesday (Aug. 11) following an investigation into complaints of animal neglect. Thirty-five dogs, including golden retrievers, Dalmatians, Pomeranians and other medium and small breeds, 16 horses and six cats are now in SPCA care.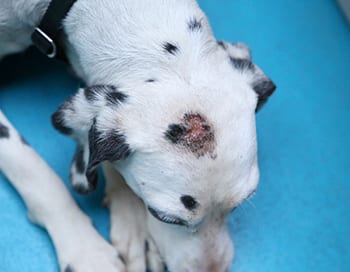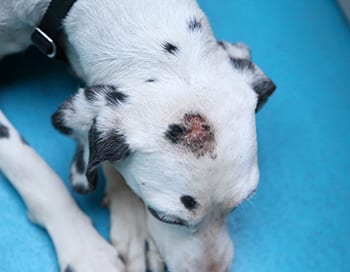 The animals were suffering from various states of severe malnutrition and were kept in substandard living conditions without proper access to water, food or shelter. The horses were also suffering from chipped, cracked and overgrown hooves.
BC SPCA chief prevention and enforcement officer Marcie Moriarty said the 35 dogs were transferred to the Vancouver SPCA shelter and hospital for initial examination and triage Tuesday afternoon but will be distributed to SPCA shelters across the Lower Mainland this week for ongoing care and adoption.
"Whenever we have a large seizure of animals it puts added strain on our financial and staff resources," said Moriarty. "The BC SPCA would be grateful for any donations to help support the ongoing care and treatment for these animals and we hope that new, loving homes can be found for them as soon as possible." She noted that it is particularly challenging to find homes for horses, given the specialized needs and costs associated with equine care.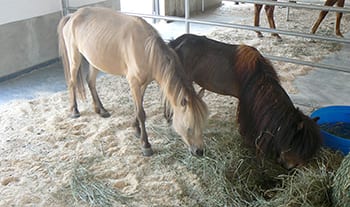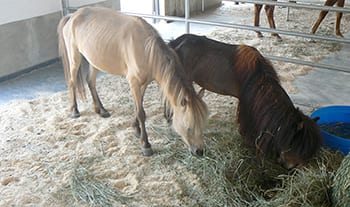 "We would greatly appreciate any help members of the public can give us in finding permanent, good homes for these wonderful animals."
To donate to the care of the animals, which is estimated at approximately $20,000, please visit us online at spca.bc.ca/medicalemergency or call 604-681-7271 or toll free at 1-800-665-1868. Once the dogs and cats are available for adoption, they will be posted at spca.bc.ca/adopt. Anyone interested in adopting one of the 16 horses is asked to please contact Eileen Drever at edrever@spca.bc.ca.
The SPCA animal cruelty investigation into the case continues.
The British Columbia Society for the Prevention of Cruelty to Animals is a not-for-profit organization reliant on public donations. Our mission is to protect and enhance the quality of life for domestic, farm and wild animals in B.C.