The BC SPCA has taken 50 rabbits into care following an animal cruelty investigation on a property near Nanaimo.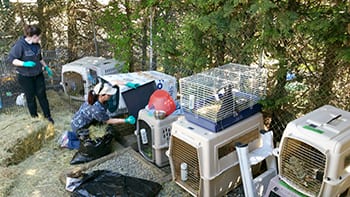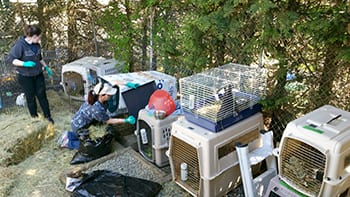 The rabbits were seized and surrendered to the SPCA on April 17 after the owners failed to adequately comply with BC SPCA orders to relieve the distress of the animals. A small-breed dog in need of veterinary care was also taken into custody.
"Our constables responded to a complaint about animals in distress on a property where rabbits were being raised for meat and for show," said BC SPCA senior animal protection officer Tina Heary. "We found a large number of animals living in substandard conditions – many were being kept in very small cages, others had no shelter, there was poor ventilation, excessive garbage and debris throughout the property and many of the animals had inadequate food or water."
She notes that several of the animals were underweight and suffering from dental issues.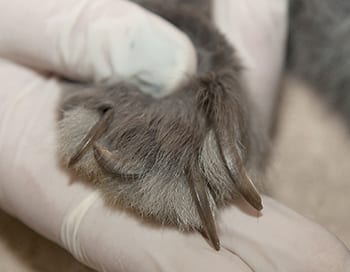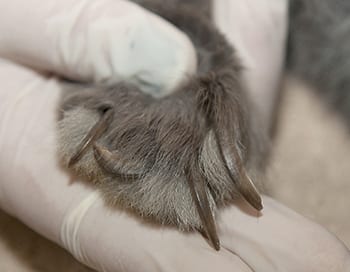 "We will definitely be recommending charges of animal cruelty in this case," said Heary.
The rabbits were originally taken to the Nanaimo & District SPCA shelter at 2200 Labieux Road and 14 have since been transferred to nearby SPCA shelters for ongoing care and adoption.
"We are extremely grateful to Dr. Ken Langelier, Randy Langelier and the team at Island Veterinary Hospital for their help in assessing all of the surrendered animals," said Heary. "We are now looking for loving homes for these wonderful animals. If anyone can help, we encourage them to visit one of our Island shelters."
Contact information and adoption hours for all SPCA shelters are available at spca.bc.ca.
The British Columbia Society for the Prevention of Cruelty to Animals is a not-for-profit organization reliant on public donations. Our mission is to protect and enhance the quality of life for domestic, farm and wild animals in B.C.