(Warning: Graphic photos below. Discretion is advised.)
BC SPCA animal cruelty investigators are seeking the public's help in solving a shocking case of animal cruelty in Dawson Creek. Disturbingly, the case appears to be a repeat of a sickening incident that took place in January, 2011 in the same neighbourhood.
"Yesterday afternoon we received a call about a deceased cat who had been found frozen inside a block of ice at the Mile Zero Trailer Park," explains Marcie Moriarty, general manager of cruelty investigations for the BC SPCA. "The ice block, which looks to have been made from a large rubber bin, was left at the side of the road just a few doors down from where the corpse of a medium-size black dog was found frozen inside a similar block of ice last year.
"It is absolutely appalling that a cruel incident like this would occur once, but to have it happen again in the same neighbourhood is extremely upsetting," says Moriarty. The BC SPCA obtained evidence from the site and is awaiting necropsy results on the deceased cat.
"Unfortunately no one came forward with information regarding last year's case but we are hoping that someone in Dawson Creek knows something that will help us identify the individual responsible in this new incident so that we can seek justice and ensure that a sickening crime like this does not happen again."
A generous BC SPCA donor has come forward to offer a cash reward for any information leading a charge in the case. Anyone with information about the incident is asked to please call the BC SPCA South Peace Branch at 250-782-2444.
The BC SPCA conducts more than 7,000 cruelty investigations a year and is reliant on donations from the public to continue its work. To find out how you can help, please visit spca.bc.ca/support.
 Photo caption: (below) Frozen cat close up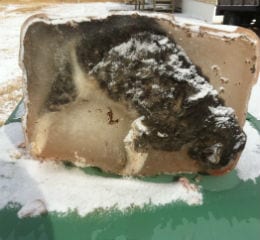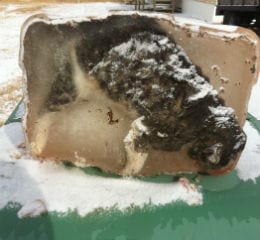 Photo caption: (below) Frozen cat at a distance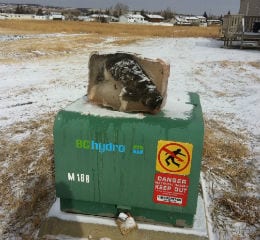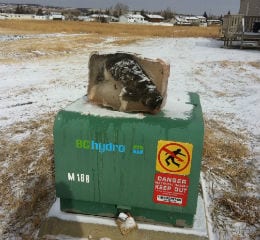 Photo caption: (below) Frozen dog from Jan 25, 2011 news release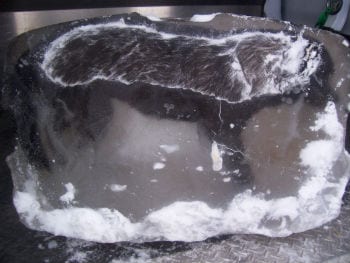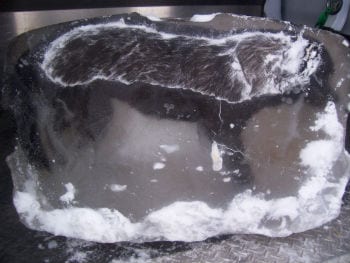 The British Columbia Society for the Prevention of Cruelty to Animals is a not-for-profit organization reliant on public donations. Our mission is to protect and enhance the quality of life for domestic, farm and wild animals in B.C.