The BC SPCA is reminding any pet owners impacted by flooding that free emergency boarding for their animals and other SPCA services are available to support evacuated residents.
"We have a network of SPCA facilities and foster homes across B.C. where we can provide a safe and nurturing environment for animals while their guardians deal with their emergency situation," says Lorie Chortyk, general manager of communications for the BC SPCA. "We are also set up at the Emergency Support Services centres in the Fraser Valley and Shuswap, distributing crates, pet food, leashes, collars and other supplies needed by evacuees who are able to keep their pets with them. We can't imagine what those affected by the floods are going through and we want to support them in any way we can."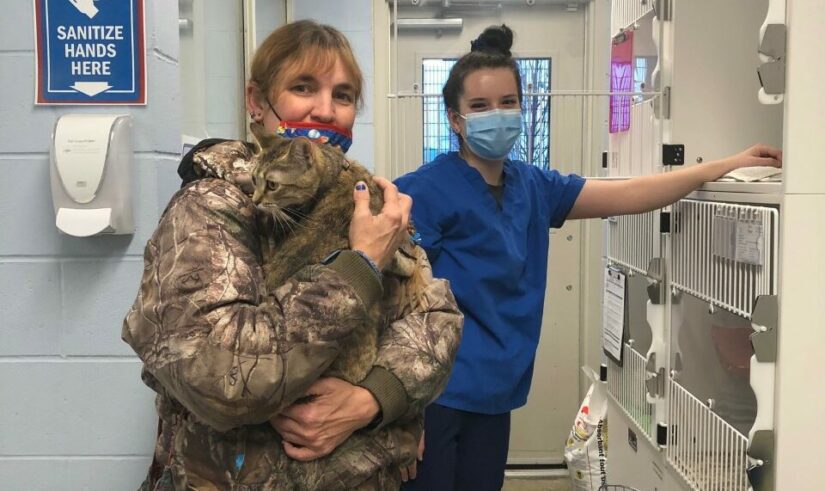 Anyone in need of emergency boarding is asked to contact the BC SPCA Animal Helpline at 1-855-622-7722 for assistance. If animals are brought to an SPCA shelter they will also be accepted for care.  "Unfortunately two of our shelters – Abbotsford and Chilliwack – have been impacted by the flooding so we are not able to house animals in these facilities at this time, but animals from these communities are being cared for in foster and at one of our other Lower Mainland facilities," says Chortyk. The BC SPCA is currently providing free emergency boarding for more than 70 pets of families impacted by flooding, in the Lower Mainland, the Interior and Vancouver Island.
---
Flooding Support Services
If you are an evacuee in need of emergency boarding, pet supplies or pet food or your farm has been impacted by the floods, please contact the following agencies:
BC SPCA: B.C. flood evacuees who are in need of emergency boarding for their animals please contact the BC SPCA Animal Helpline at 1-855-622-7722
Emergency Support Services (ESS): Anyone in the province impacted by flooding should contact the ESS Call Centre that can be reached toll free in B.C. at 1.800.585.9559.
TNRD (Thompson-Nicola Regional District) Emergency Operations Centre call: 1-866-377-7188 or email: emergency@tnrd.ca
---
Donate to Support Flooding Evacuees