Dr. Sara Dubois, a wildlife expert and chief scientific officer for the BC SPCA, met Wednesday with Oak Bay and Capital Regional District (CRD) staff to reiterate the animal welfare society's concerns about the District's deer cull and to ensure that both the District and the contractor hired to carry out the cull are aware of the BC SPCA's mandate and responsibility to respond if complaints of animal distress are filed in conjunction with the cull.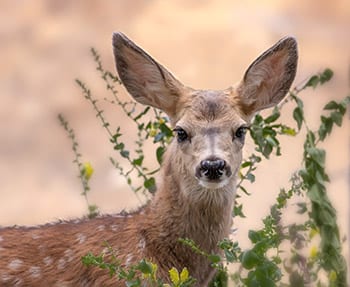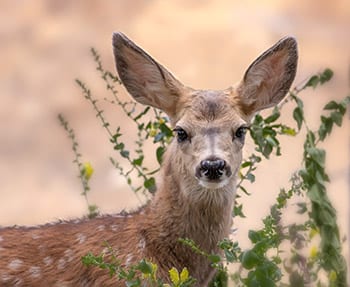 "Our opposition to the cull remains unchanged," said Dr. Dubois. Despite its strong opposition, Dr. Dubois notes that the BC SPCA has no legal grounds to stop a permitted cull if the methods used do not contravene either the Prevention of Cruelty to Animals Act or the Criminal Code of Canada. "However, in our enforcement role, our special constables will be investigating all legitimate complaints which relate to improper handling, inattention to animal distress and practices that fall outside of general accepted industry standards."
"In our advocacy capacity we will continue to promote scientific, evidence-based approaches to animal welfare. In the case of the CRD Urban Deer Management process, the SPCA does not believe the approach was based on an accurate deer count of a cross-municipal deer population, proper consultation with residents or that conflict-reduction programs (such as speed reduction, reducing attractants or fining intentional feeders) were properly implemented prior to moving to a cull," states Dubois.
Since 2011, the BC SPCA has been actively working across the province to reduce human-deer conflicts and advocate against indiscriminate culls.
"At this point the BC SPCA has done everything within our legal ability in Oak Bay. We have the authority to investigate how animals are used or killed in the province, but we do have not ability to control why or for what purpose animals are used or killed. At the end of the day, concerned Oak Bay and CRD residents need to be a voice for the deer," urges Dr. Dubois.
Photo by Laurie Schretlen
The British Columbia Society for the Prevention of Cruelty to Animals is a not-for-profit organization reliant on public donations. Our mission is to protect and enhance the quality of life for domestic, farm and wild animals in B.C.