BC SPCA animal protection officers are behind fire evacuation lines in Monte Lake caring for and feeding animals who are sheltering in place after flames spread through the community.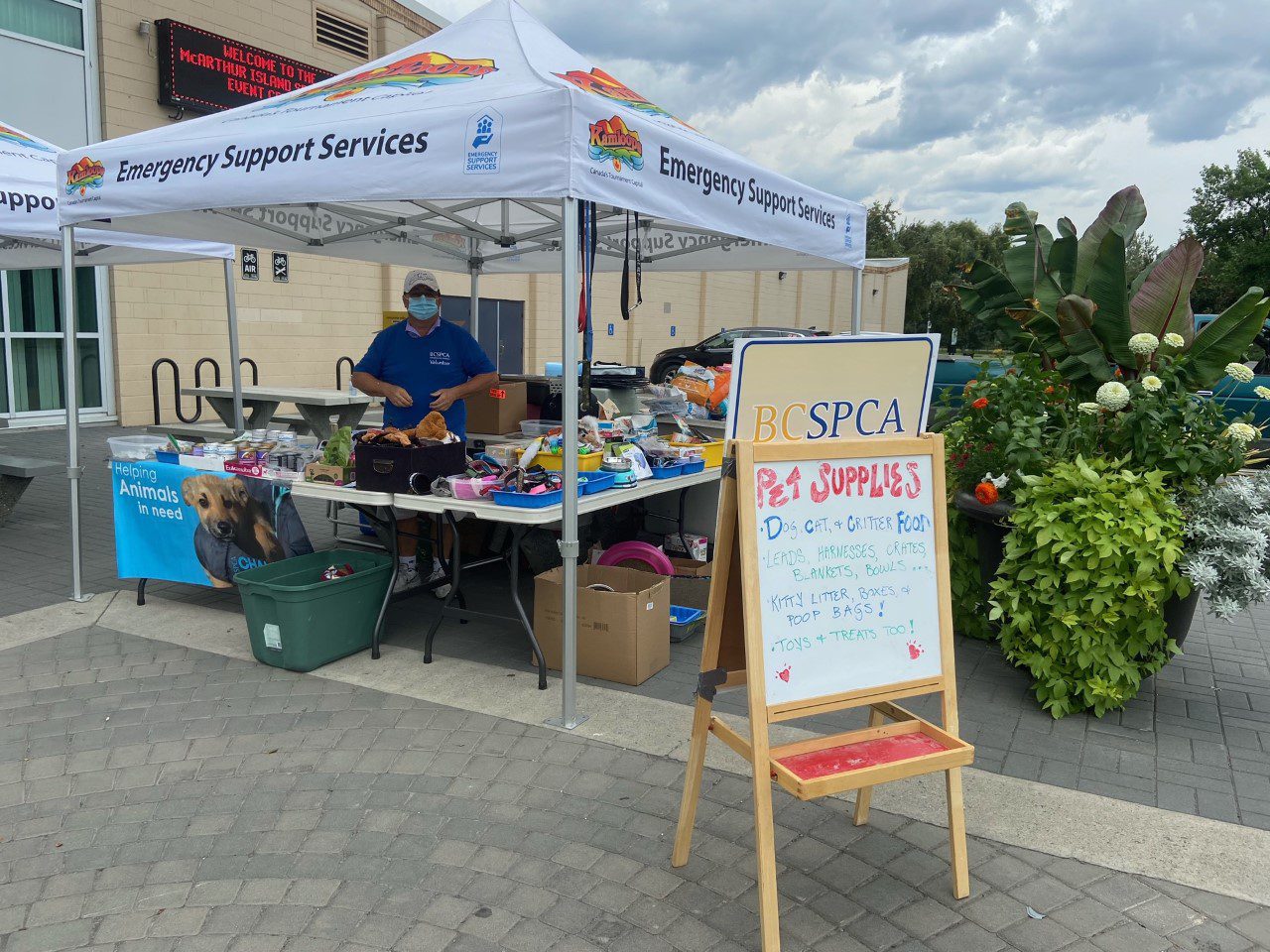 "Our hearts go out to the residents of Monte Lake," says Alex Schare, BC SPCA regional manager of cruelty investigations. "Thankfully it appears that many people were able to get their animals out safely when they evacuated, but we are responding to all requests to look for pets who had to be left behind and ensuring that the farm animals who are still in the community are safe and are being fed and watered."
Since the wildfire season began in early July, the BC SPCA has been rescuing animals trapped behind fire evacuation lines, providing free emergency boarding for animals whose families have been displaced from their homes, as well as handing out pet food, crates, leashes, collars and other pet supplies at ESS centres in affected communities.
 "This is by far the busiest wildfire season we have seen," says Lorie Chortyk, general manager of communications for the BC SPCA. "We've helped nearly 400 animals from evacuated communities and there is still more dry, hot weather ahead."
She said the BC SPCA's network of shelters has made it possible to respond to the unprecedented number of requests for emergency boarding and other assistance during the 2021 wildfires. "Obviously the greatest pressure has been on our facilities in the Interior – our staff there have been working around the clock caring for animals displaced by the fires," says Chortyk. "But we have also deployed SPCA staff from across the province to the region to assist, and through our Drive for Lives transfer program we have been able to transport animals to other SPCA shelters to increase the number of displaced animals we are able to help."
Chortyk says volunteers are also playing a key role in the BC SPCA's emergency response. "Our foster families are opening their homes and their hearts to animals who need emergency boarding, while others have helped with animal care, dog-walking and grooming at our shelters and our animal evacuation centre," she says.
"We have volunteers staffing ESS tables, helping with requests for emergency boarding, transporting animals, doing laundry to ensure all the displaced animals have clean bedding and so many other tasks that make it possible for us to be there for families and animals whose lives have been devastated by the fires."  At the Kamloops SPCA alone, more than 55 volunteers have provided 600 hours of volunteer support for the emergency efforts.
A heart-felt thank you to our staff, volunteers and to all of our incredible supporters who are partnering with us in our emergency wildfire response.
---
Here are just some of the wonderful pets currently receiving emergency boarding in our care until their families can be reunited with them.
Thank you for making their care possible.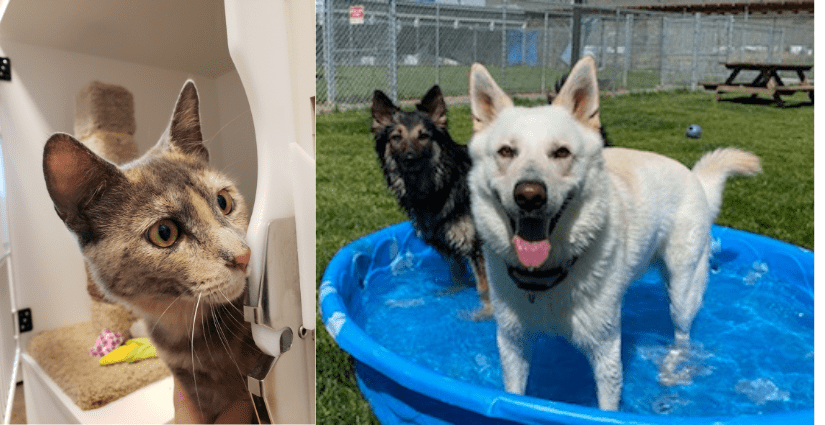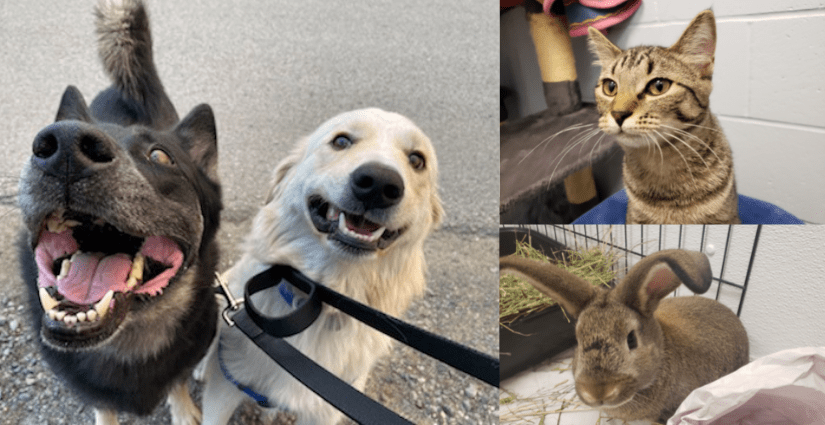 ---