The BC SPCA is looking for loving homes for 17 former sled tour dogs, currently available for adoption at the society's Burnaby, Victoria, Sunshine Coast and West Vancouver branches.  The dogs, who were taken into care after the Whistler Sled Dog Company closed its operations, are wonderful dogs who are urgently seeking a "forever home". The SPCA has already found homes for more than 75 dogs from the company.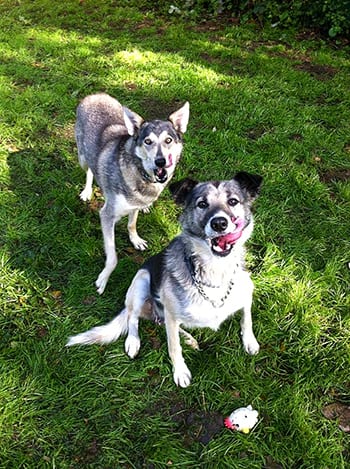 "Many of the dogs are very affectionate and sociable," says Kim Monteith, animal welfare manager for the BC SPCA. "They've been used for tours so they are accustomed to being around people and other dogs and are very friendly. Others are really wonderful dogs but they are a bit nervous around people, so they will just need a patient guardian to help them get used to being in a family." She says the dogs who have been adopted so far have adapted well in their news homes, although some have been a bit timid at first as they get used to the sights and sounds of a home environment."Most of these dogs do best when they are adopted with another sled dog or when there is another dog already in the home," says Monteith. "We're looking for homes where the dogs will have access to the outdoors but will be kept indoors and will be part of family life. They have been used to following a routine so a home where there is structure and predictability would also help them to adapt." While Monteith says the dogs are very quick to learn, new guardians will need to be patient and let the dogs adapt at their own pace. "This is true for every adopted animal, but these dogs have been in a very specific setting and will be experiencing many everyday activities for the first time."
For more information, please visit spca.bc.ca/adopt or visit the branch websites for the BC SPCA Victoria, Burnaby, Sunshine Coast and West Vancouver branches.
The British Columbia Society for the Prevention of Cruelty to Animals is a not-for-profit organization reliant on public donations. Our mission is to protect and enhance the quality of life for domestic, farm and wild animals in B.C.