Thank you to everyone who took part in our naming contest for the nine puppies rescued from outside of Squamish, and for your generous support for their continued care.
The winning names reflect strong B.C. communities who have shown such resilience in challenging times:
Abby, Chilli, Hope, Merritt , Princeton, Lytton, Fraser, Sumas & Nicola!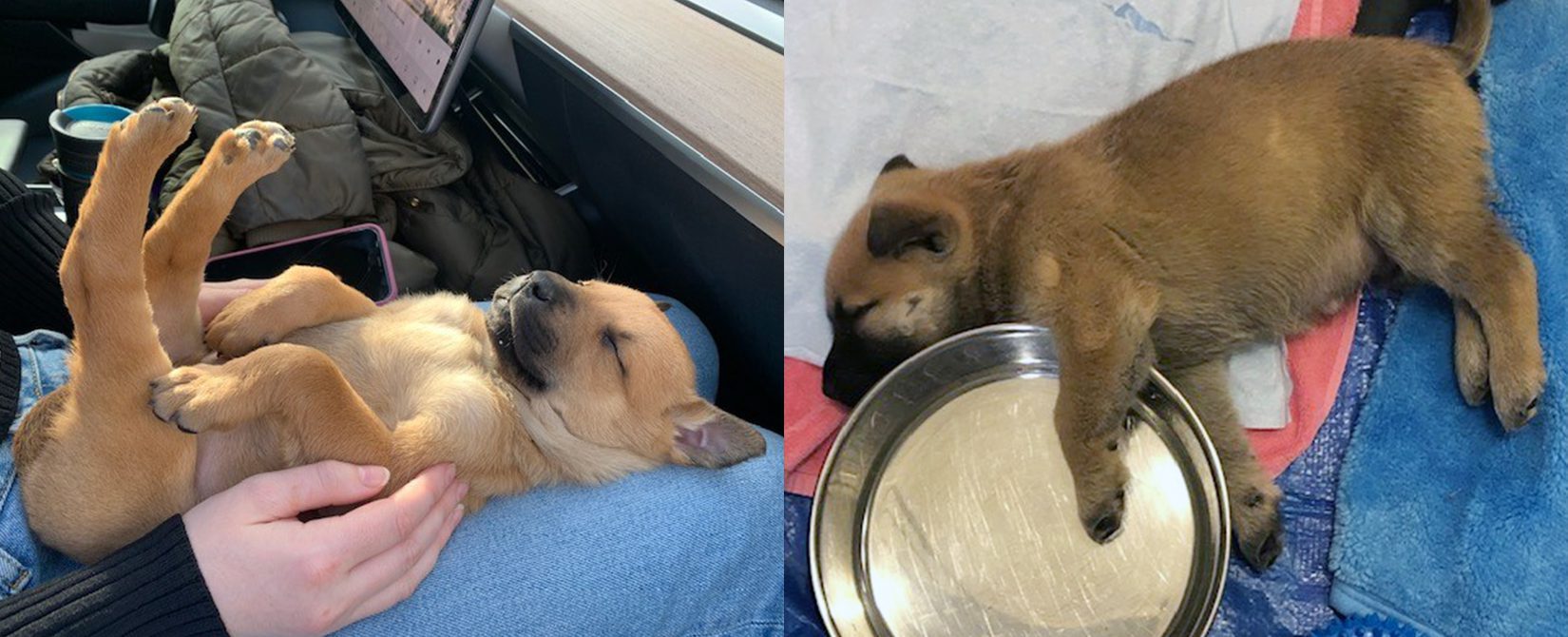 BC SPCA launches matching campaign for nine six-week-old puppies
Original Story: Nov. 30, 2021
The BC SPCA is launching a matching campaign supported by generous donors to help provide urgently needed care for nine six-week-old puppies who were recently taken into care at the Sea to Sky SPCA location. All donations up to $100,000 will be matched through a generous gift from Sylvia & Barron.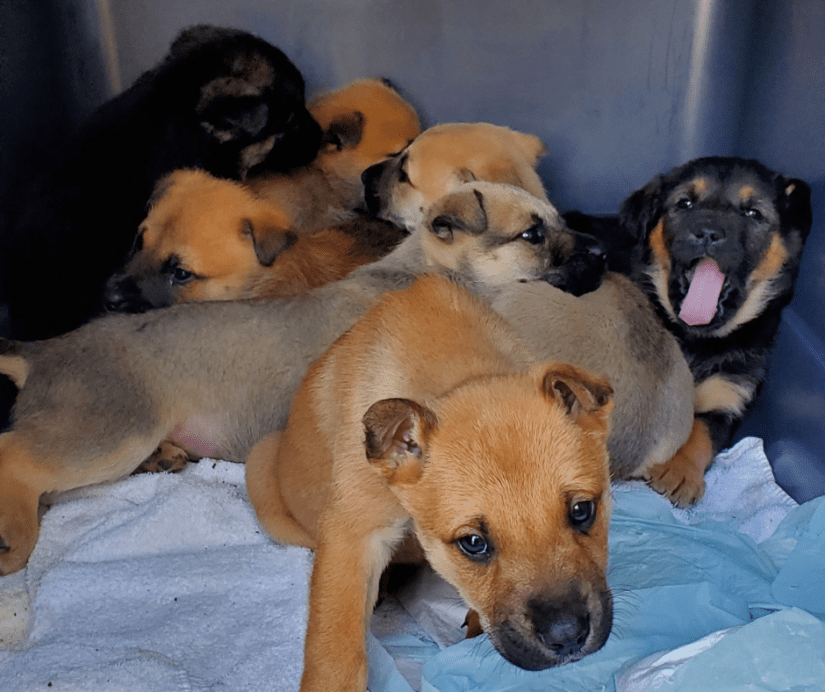 "We were contacted by a family from a remote community four-and-a-half hours outside of Squamish," says SPCA Sea to Sky manager Krista Larson. "With limited access to veterinary services, they were caring for a surprise litter of nine puppies and were seeking the SPCA's help. We knew we needed to act quickly because travel conditions in the area become treacherous this time of year. Then came the flooding and the road was washed out."  Luckily the road was re-opened temporarily and BC SPCA officers were able to make the nine-hour return trip to bring the puppies to safety.
"These adorable, roly-poly puppies will take a lot of puppy food, puppy pads, cleaning and socializing over the next few weeks to get them ready for adoption," says Larson. "They will also need vaccines, and other veterinary treatments, including deworming, and spaying and neutering." In addition, the SPCA will be ensuring that the pups' mom is spayed and returned to her family.
The puppies will be in the SPCA's care for approximately three to four weeks before they will be ready for adoption.
"Helping these puppies is just one example of why our donors and their generosity matters so much," says Tess Repenning, senior manager of digital giving for the BC SPCA. "We really hope people will consider making a donation that will have twice the impact for animals in need with this matching opportunity,"
If you can help, please visit spca.bc.ca/holiday.