WARNING: Graphic content below
The BC SPCA is looking for information on how a deceased dog in a duffel bag came to be in the water near Ogden point in Victoria today. Victoria Animal Control attended the call and found a deceased, short-haired white dog in the bag, floating in the water. Before starting a potential animal cruelty investigation, BC SPCA staff are hopeful the public has information that will help them determine how to proceed.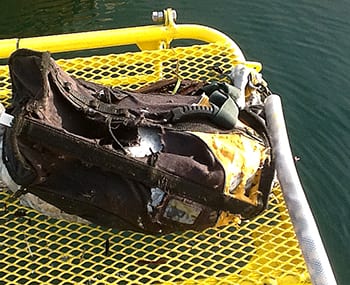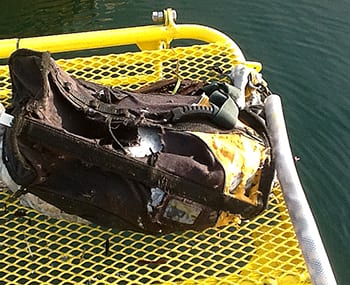 "Right now, we're not sure if it's a case of someone disposing of an already deceased animal inappropriately, or if it's something more sinister," says BC SPCA special constable Lynsay Bailey. "Before we proceed with any necropsy or cruelty investigation, we want to appeal to the public for any information they might have to help us shed light on this rather morbid discovery."
The dog is likely a pit bull or boxer, a white, short-haired, bully breed, adult but not a senior, Bailey says, noting the duffel bag the dog was found in is distinctive and might jog someone's memory.
"We hope, of course, that animal cruelty was not involved, but will pursue an investigation if we receive information indicating otherwise," Bailey says. "If a pet does die, pet guardians have several options, such as the landfill, burial or pet cremation."
Anyone with information is asked to call the BC SPCA Animal Helpline at 1-855-622-7722.