The BC SPCA is applauding the Vancouver Aquarium's decision to accept a ban against cetaceans in captivity.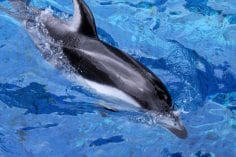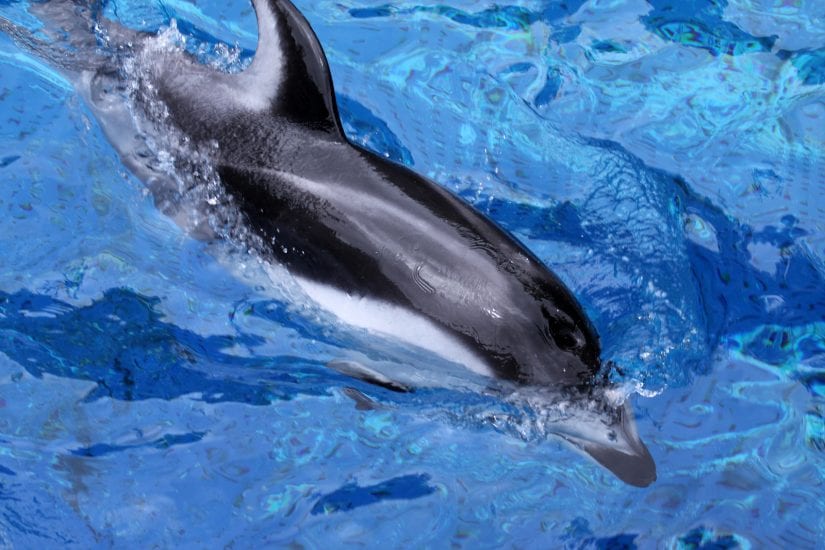 "We are pleased to see the Vancouver Aquarium has acknowledged the shift in people's opinion as research continues to mount on the complexity of cetaceans," says Dr. Sara Dubois, chief scientific officer for the BC SPCA.
"We are happy that so many people spoke out on this issue to affect change. This is a move that acknowledges the welfare of cetaceans and the BC SPCA is more than willing to work with the Vancouver Aquarium as they move forward with next steps."
The BC SPCA supported the Vancouver Parks Board decision to ban the display of cetaceans at the Vancouver Aquarium and made bylaw recommendations in 2014 to take steps toward the phasing out of cetacean programs.
The BC SPCA also strongly supports Bill S-203 which would end the live importation of cetaceans into Canada and require captive breeding be ended. The bill is currently waiting for a third reading in the Senate and will then go to the House of Commons.

The BC SPCA is opposed to the capture, confinement and breeding of marine mammals for entertainment or educational display, and instead supports phasing-out the animals and developing a sanctuary.
Dubois is an advisor to the Whale Sanctuary Project, an initiative dedicated to establishing a new, more humane model for the long-term care of cetaceans.
"There are sanctuaries for other large, highly social wild animals such as elephants, big cats and primates – a sanctuary for cetaceans is long overdue," says Whale Sanctuary Project president Dr. Lori Marino.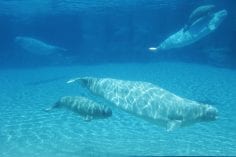 The group is looking at possible sanctuary sites along the coast of Washington State and British Columbia as well as in Nova Scotia along the East Coast.
The sanctuaries will allow public access to the animals in the natural setting but will focus on education and conservation, not entertainment. Dubois notes that the seaside sanctuary model being proposed is very different from a sea pen captive facility.
"This initiative is so exciting because it creates the opportunity for injured and stranded cetaceans to be rehabilitated in a natural setting and released back to the wild," Dubois says.
The BC SPCA has always been extremely supportive of the Vancouver Aquarium's marine mammal rescue work and doesn't believe the decision to ban the display of cetaceans would impact these efforts.