Northern Noses Dog Training recently relocated from Fort St. James to Kamloops, becoming the only dog training company to hold BC SPCA AnimalKind accreditation in the Thompson-Okanagan.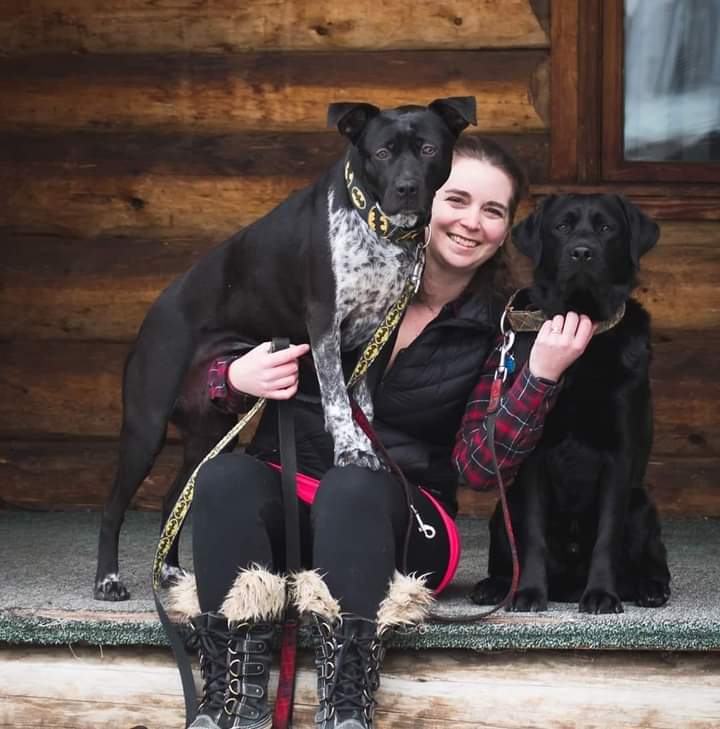 The AnimalKind accreditation program recognizes companies committed to high animal welfare and provides information for dog guardians looking for skilled dog trainers who use science-based, humane training methods.
Amy Atkinson, owner and trainer at Northern Noses Dog Training, recognizes dog guardians face overwhelming amounts of information when choosing a dog trainer, and a recommendation from the BC SPCA provides peace of mind. Atkinson says, "We are so incredibly proud of our BC SPCA AnimalKind accreditation because it allows our clients one more level of protection knowing that we have been vetted and proven to utilize only positive reinforcement methods."
The program is especially significant because dog training is not regulated. Nicole Fenwick, manager, research and standards for the BC SPCA, says, "We have developed evidence-based dog training standards and an auditing program that ensures we only recommend trainers who use effective, humane training methods instead of outdated techniques that cause fear and pain to dogs."
While Northern Noses is currently the only AnimalKind accredited company in the Thompson-Okanagan area, the community of AnimalKind accredited dog trainers in B.C. is much larger and many offer their services online. Dog guardians can find the full list of BC SPCA-recommended dog trainers as well as information on how to choose a dog trainer at animalkind.ca
The BC SPCA wants to encourage other humane dog training companies to join the program. "Connecting dog guardians with dog trainers who are committed to good welfare practices is incredibly important to improving welfare for dogs across the province. We really encourage science-based dog training companies to consider joining the AnimalKind community," says Fenwick.
The BC SPCA launched the first set of AnimalKind standards – for wildlife and rodent control companies – in 2018. Through a partnership with the UBC Animal Welfare Program, the BC SPCA, Vancouver Foundation, and the Peter Wall Institute for Advanced Studies provided funding to establish the program. The AnimalKind standards for dog training – the second set of standards developed, were launched in January 2019.
Learn more about AnimalKind accreditation, or find a trainer near you at animalkind.ca.