While cats and dogs may be the first animals that come to mind when you think of the BC SPCA, we also work to protect and enhance the quality of life for farm animals. From horses and pigs to goats and chickens, farm animals are among the thousands of animals we help each year.
The BC SPCA has three facilities designated specifically for the care of farm animals – the Surrey Good Shepherd Barn, the Kelowna Recovery & Adoption Barn, and most recently, Nanaimo Seasted Stables. These facilities care for abused, injured, and neglected farm animals, and ensure they receive the care and rehabilitation they need to be adopted to loving guardians.
Without these facilities in place, we would not be able to help farm animals like Annie. In August of this year, a young female lamb was found wandering in Richmond by a member of the public, who alerted the BC SPCA. The responsibility for animal sheltering and services in the City of Richmond transferred to us beginning February 2021. This means that we are now responsible for reports of any wandering animal in Richmond, including farm animals.
Thankfully, this Good Samaritan was able to safely contain the lamb in their yard, and BC SPCA staff came to retrieve her. The stray lamb was brought to the Surrey Good Shepherd Barn, in hopes that her owner would soon be located. But despite making every effort to find her owners, we were unable to locate them, and no one came forward to claim her.
"When she first arrived in our care, she was very scared and lonely. You could see that she desperately wanted to be part of a flock again," says Leiki Salumets, manager of equine and farm animal care for the BC SPCA.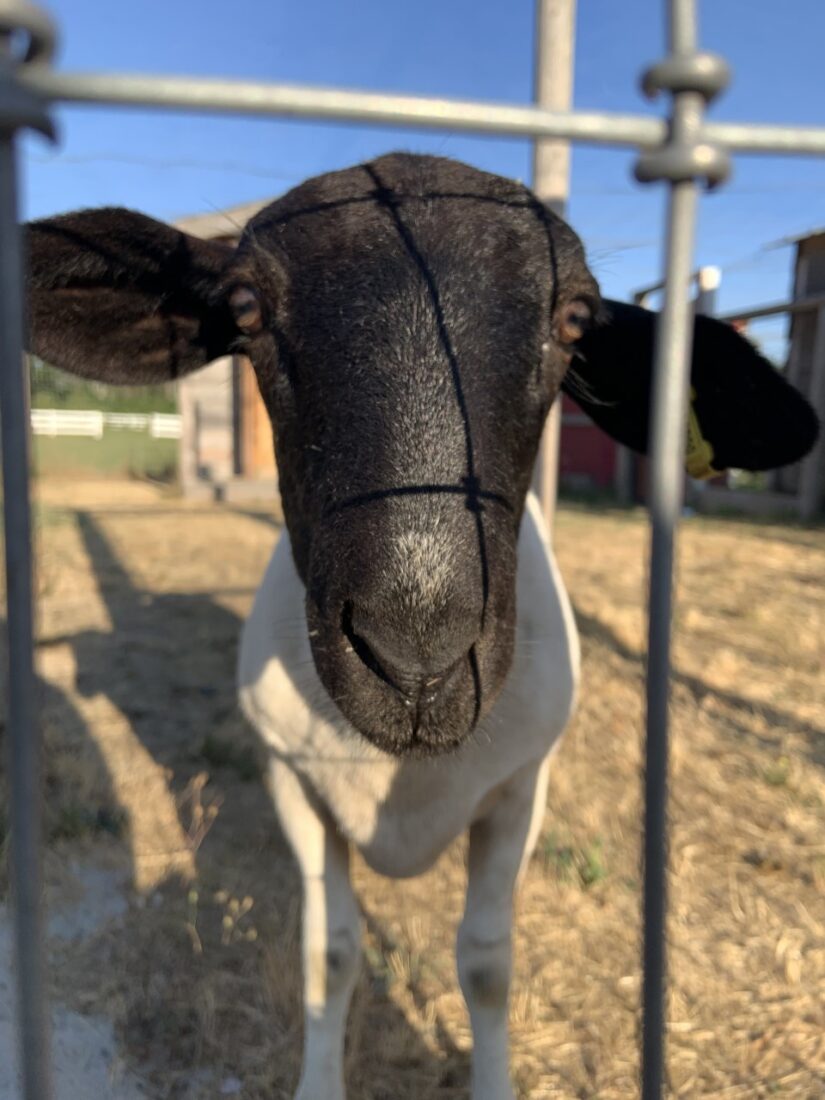 This young sheep found her happy ending and was adopted by guardians who have a flock of sheep of their own. Now named Annie, her adopters say she is happily living alongside the other sheep. She was immediately welcomed into the flock, and fit right in with the rest of the gang.
We are happy to see that Annie found her forever home. Thank you to her new family for welcoming Annie into your lives.
You could be a part of a happy ending just like this! If you have the capacity and are interested in fostering farm animals, please email rescues@spca.bc.ca.
If you are interested in adopting a farm animal, check out the farm animals currently looking for their forever homes!
Subscribe to FarmSense e-newsletter
FarmSense is delivered four times a year and includes news about farm animal welfare, and updates on what the BC SPCA is doing to help improve the lives of farm animals in Canada.