Lantzville resident Gary Kenneth Bob, the owner of a dog who nearly died from a massive flea infestation earlier this year, has been charged with one count of animal cruelty under the Prevention of Cruelty to Animals Act.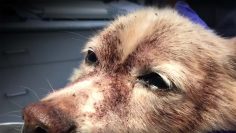 The condition of the dog, a senior terrier named Rascal, was so dire it prompted the BC SPCA to issue a release highlighting the importance of flea prevention and treatment.
After losing approximately 85 per cent of his blood and nearly losing his life, Rascal has recovered and is thriving in a new home.
"I think people understand that fleas can cause itchy skin and irritation, but they often disregard those discomforts," says Tina Heary, BC SPCA senior animal protection officer.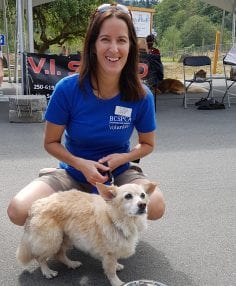 "But many don't seem to realize that flea infestations can cause a serious threat to the health and well-being of their animals. Fleas feed on blood, which is why poor Rascal was in critical distress when he came into our care. He was literally dying from fleas."
At the time, Rascal was rushed to Island Veterinary Hospital for emergency veterinary treatment including life-saving blood transfusions.
"We strongly encourage pet guardians to consult their veterinarian about flea prevention, which costs considerably less than having to treat an infestation. It is also important to note that flea control products for dogs are very different from flea treatments for cats and that using the wrong product can be toxic for your pet."
To find out about the proper care and treatment of your pets, visit spca.bc.ca/petcare.