Crown counsel has laid a total of 20 counts of animal cruelty against Chilliwack Cattle Sales LTD. Company and seven of its employees, following a BC SPCA investigation. Sixteen of the 20 counts are under the Prevention of Cruelty to Animals Act and concern the various cruelty acts against dairy cows, while four of the counts are under the Wildlife Act and concern the treatment of a pigeon.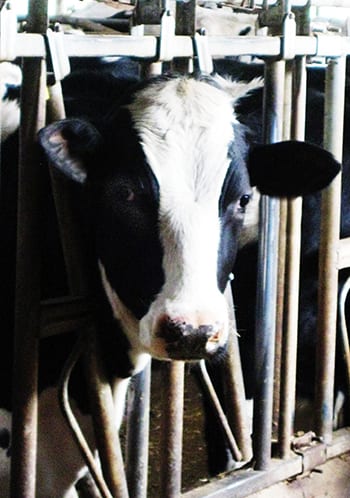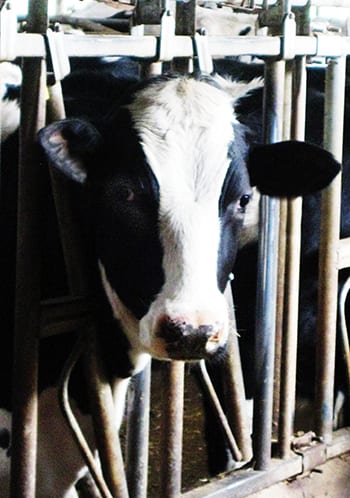 "On June 2, 2014 the BC SPCA received an undercover video that showed employees at Chilliwack Cattle Sales using chains, canes, rakes, their booted feet and their fists to viciously whip, punch, kick and beat the dairy cows, including downed and trapped cows who could not escape the abuse," said Marcie Moriarty, the BC SPCA's chief prevention and enforcement officer. "We immediately launched an investigation into the case and recommended charges against the employees identified in the video and the company."
Company employees Travis Keefer, Jonathan Talbot, Jamie Visser, Chris Vandyke, Cody Larson, and Brad Genereux are each charged with causing distress pursuant to s.9.1(2) of the PCA Act contrary to s.24(1) and one count of failing to care and protect an animal from distress pursuant to section 9.1(1) of the PCA Act. Chris Vandyke, Travis Keefer, and Jamie Visser also face an additional two charges (s.9.1(2) and s.9.1(1) of the PCA Act)  specifically related to taking part in the lifting by a chain, kicking, and hitting of a cow, causing it to be in distress. An additional seventh employee, Lloyd Blackwell, faces charges in association with this incident.
"We are extremely pleased that in addition to laying charges against the individual employees, Crown has also held the company and its directors accountable for this unacceptable treatment of the animals," adds Moriarty.
John Kooyman, Kenneth Kooyman, Wesley Kooyman, Jeffery Kooyman and Bradley Kooyman have each been charged with causing or permitting animals to be, or to continue to be in distress in violation of section 9.1(2) of the PCA Act and section 9.1(1) which imposes a positive duty on the part of a person responsible to adequately care and protect animals from circumstances that are likely to cause an animal distress. Moriarty notes that this is the first time a B.C. company has been held accountable for acts of animal cruelty on a farm.
Maximum sentences for each count under the PCA Act is a fine of up to $75,000, up to a two-year jail term and up to a lifetime ban on owning animals. Employees charged under the Wildlife Act, could face on a first conviction, a fine of up to $100,000 or to a term of imprisonment not exceeding one year, or both.
Moriarty said the BC SPCA investigation and the public outcry over the disturbing images of abuse have led to positive changes for B.C. dairy cattle.
"On July 8, 2015 the B.C. government announced it would adopt a new regulation to improve protection of dairy cattle within the Prevention of Cruelty to Animals (PCA) Act."
This new regulation incorporates the 2009 Dairy Code of Canada into the PCA Act, specifically outlining what is considered a 'generally accepted practice'.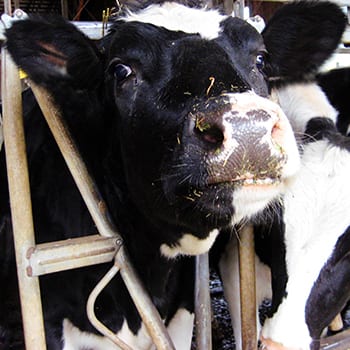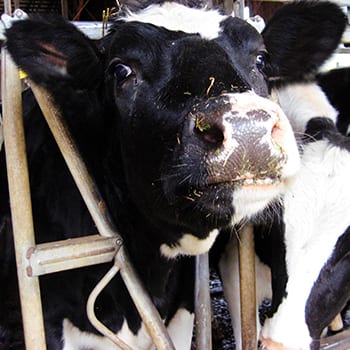 "Anyone causing distress to an animal while conducting a 'generally accepted practice' is exempt from prosecution for animal cruelty but until now, these generally accepted practices have not been as clearly defined in B.C. as they are in a number of other provinces," explains Moriarty. "Having the dairy code as part of the PCA Act gives our constables the authority to move quickly if the code is not being upheld."
Moriarty adds that the BC Milk Marketing Board has also incorporated the Dairy Code into its requirements for farms, and the Dairy Farmers of Canada have adopted the code into its new national ProAction on-farm assessment program.
"It is important that producers have clear expectations around standards of care for farm animals and that there is a system in place to monitor and enforce these standards," said Moriarty.
She said the humane treatment of farm animals is an issue that resonates strongly with the public.
"The images in this case were distressing and clearly unacceptable," said Moriarty.  "British Columbians are increasingly concerned about the treatment of farm animals and we look forward to continuing to work with government and industry on solutions to prevent further neglect and abuse among the 100 million farm animals raised in B.C. each year."
A non-profit organization, the BC SPCA relies primarliy on public donations to help the province's most vulnerable animals. To support cruelty investigations like these, visit us online today.
The British Columbia Society for the Prevention of Cruelty to Animals is a not-for-profit organization reliant on public donations. Our mission is to protect and enhance the quality of life for domestic, farm and wild animals in B.C.