It happens at BC SPCA shelters across the province all too often: Well-meaning would-be pet guardians surrender their animals to the SPCA because having a pet is "too much responsibility." That's why it's important to research and know what you're getting into when you bring a companion animal home, says BC SPCA general manager of community relations Lorie Chortyk.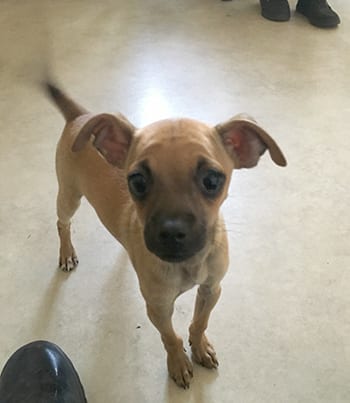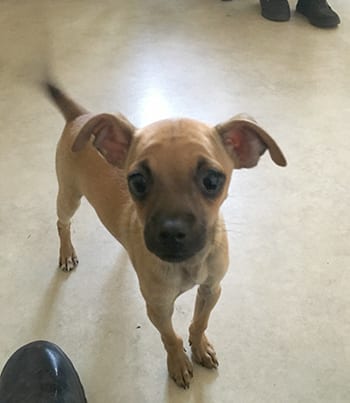 "The BC SPCA has a matching process to try to ensure that animals in our care are matched with guardians based on their lifestyle and the type of care they can provide," she says. "To some, that may seem rigorous, but we want to ensure adopters understand the commitment they are taking on when they bring a pet home."
A recent case in Vancouver exemplifies why it's important for pet guardians to research where their pets is coming from if purchasing an animal online, as well as the duties and responsibilities that go hand-in-hand with being a pet guardian, such as house training or litter training puppies and kittens, and ensuring their health and well-being with exercise and visits to the vet.
Berger, a Chihuahua-pug mix purchased online, was surrendered to the Vancouver SPCA after his former guardian had him for three weeks, as he was exhibiting puppy-like behaviour: barking and playful biting/mouthing.
"There are so many rewards to pet guardianship – constant companionship and unconditional love among them, but pets are also a big responsibility," Chortyk says.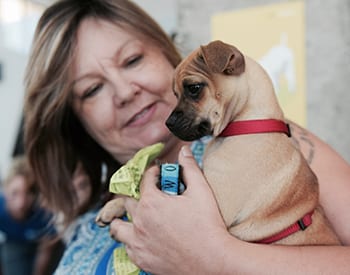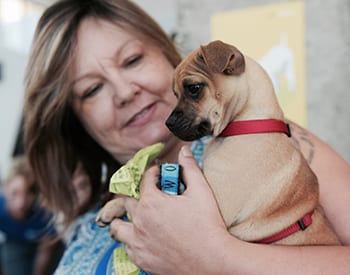 "That's why we encourage people who are thinking about adopting an animal to check out our 'Five Steps to Adoption' information on our website, so we can place animals in permanent homes so they don't end up back in our shelters."
It is also key, if purchasing a pet online or elsewhere, to research the breeder or facility the animal came from, Chortyk notes.
"By adopting from a reputable animal shelter or rescue group, you are ensuring that you're not supporting and endorsing the inhumane commercial breeding facilities that supply pet stores and sell pets online," she says.
"As an extra bonus, you are doing your part to fight pet overpopulation."
The British Columbia Society for the Prevention of Cruelty to Animals is a not-for-profit organization reliant on public donations. Our mission is to protect and enhance the quality of life for domestic, farm and wild animals in B.C.