She was left behind, alone and abandoned, but now has a bright future ahead of her.
The BC SPCA is caring for an adorable 10-week-old kitten, who was discovered in an empty apartment unit on Wall Street in last week. "A man had been squatting in the unit and was evicted from the apartment on May 12," says Lorie Chortyk, general manager of communications for the BC SPCA. "When the building manager returned to the unit to change the locks he found the frightened and hungry kitten inside."
A BC SPCA animal protection officer brought the young tabby to the Vancouver SPCA, where she is thriving and awaiting her new home. "She is so sweet and friendly, and we already have a line-up of people hoping to adopt her," says Jodi Dunlop, manager of the BC SPCA in Vancouver.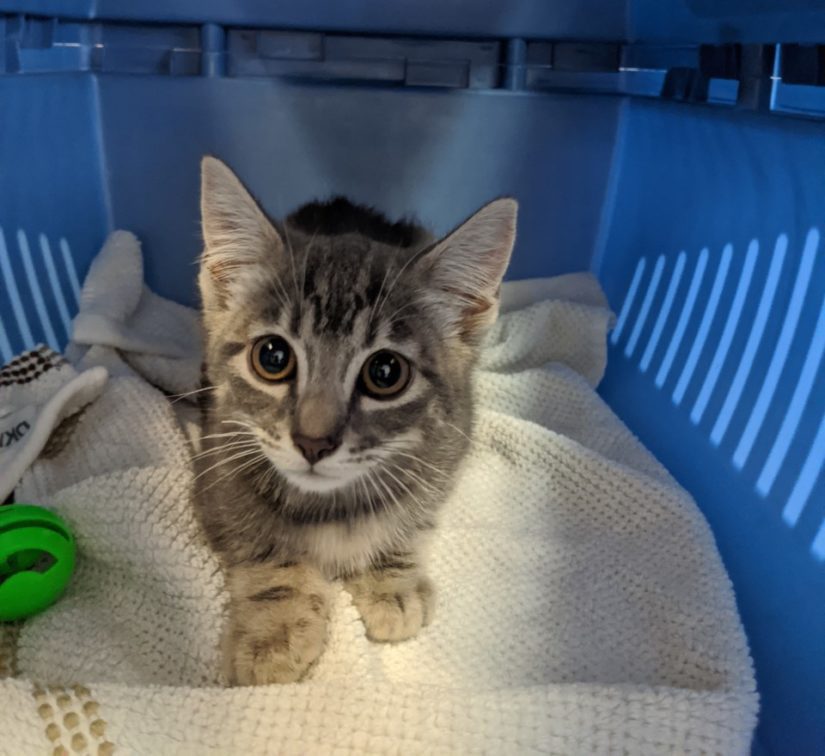 While this kitten's future looks bright, there are hundreds of kittens across B.C. who desperately need help. "The start of kitten season – when our facilities see a dramatic intake of homeless and abandoned feline litters– is already underway," says Chortyk. "We have taken more than 200 kittens into care in the last few weeks and we know that number is going to rise."
She notes that many of the kittens are currently in foster homes, still too young to be adopted, but will be looking for their fur-ever homes soon. "Please check the BC SPCA website for updates – there will be hundreds of kittens needing homes over the next few months."