Plan ahead for peace of mind with your pet by ensuring he has permanent identification that is registered in the BC Pet Registry.
That's the message Ali Omelaniec, BC SPCA officer of marketing and community development, hopes to spread in a new Tip Tuesday video about the BC Pet Registry, which now has more than 45,000 pets and their IDs registered.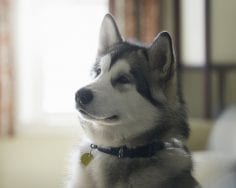 "Nobody plans to lose a pet, but sometimes all it takes is a loud noise or an unlatched gate for a pet to go missing – at the BC SPCA we see thousands of pets go missing every year," Omelaniec says.
"Many of these pets come into our shelters with no form of ID. More often than not, these pets are unable to be reunited with their guardians. With the BC Pet Registry, we hope to reverse this trend."
By registering your pet's ID online, veterinarians and shelters are able to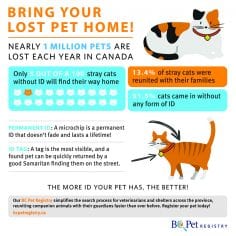 access their information, Omelaniec notes, adding that when a lost pet is found and brought to a vet clinic or shelter, he will be scanned for a microchip or checked for a tattoo for staff to check in the database.
"From there, the pet's guardian can be contacted and the pet and guardian can be happily reunited," Omelaniec says.
"Losing a pet is a traumatic experience that no one wants to endure. Prepare for the unexpected and enrol now at bcpetregistry.ca."