As we say goodbye to the whirlwind year of 2021, the BC SPCA's Wild Animal Rehabilitation Centre (Wild ARC) is reporting a record-breaking year. Thanks to the dedication of staff, volunteers, and our community, Wild ARC was able to care for 3,128 animals last year from 137 different species, each with their own unique diet, treatment and enrichment needs.
In an average year, 70 per cent of our patients are birds, and the remaining 30 per cent are mammals, only occasionally admitting amphibians or reptiles. Learn more about Wild ARC's statistics or read our year in review (PDF).
Spring and summer bring the start of the "busy season" at Wild ARC – needing all hands on deck to care for the many baby animals that come through our doors. The happiest days for our staff and volunteers are actually when babies stay with their moms in the wild, and skip Wild ARC entirely! From April to September, Wild ARC successfully reunited 84 baby animals with their wild moms including fledgling birds, deer fawns, raccoons, goslings, squirrels and rabbits.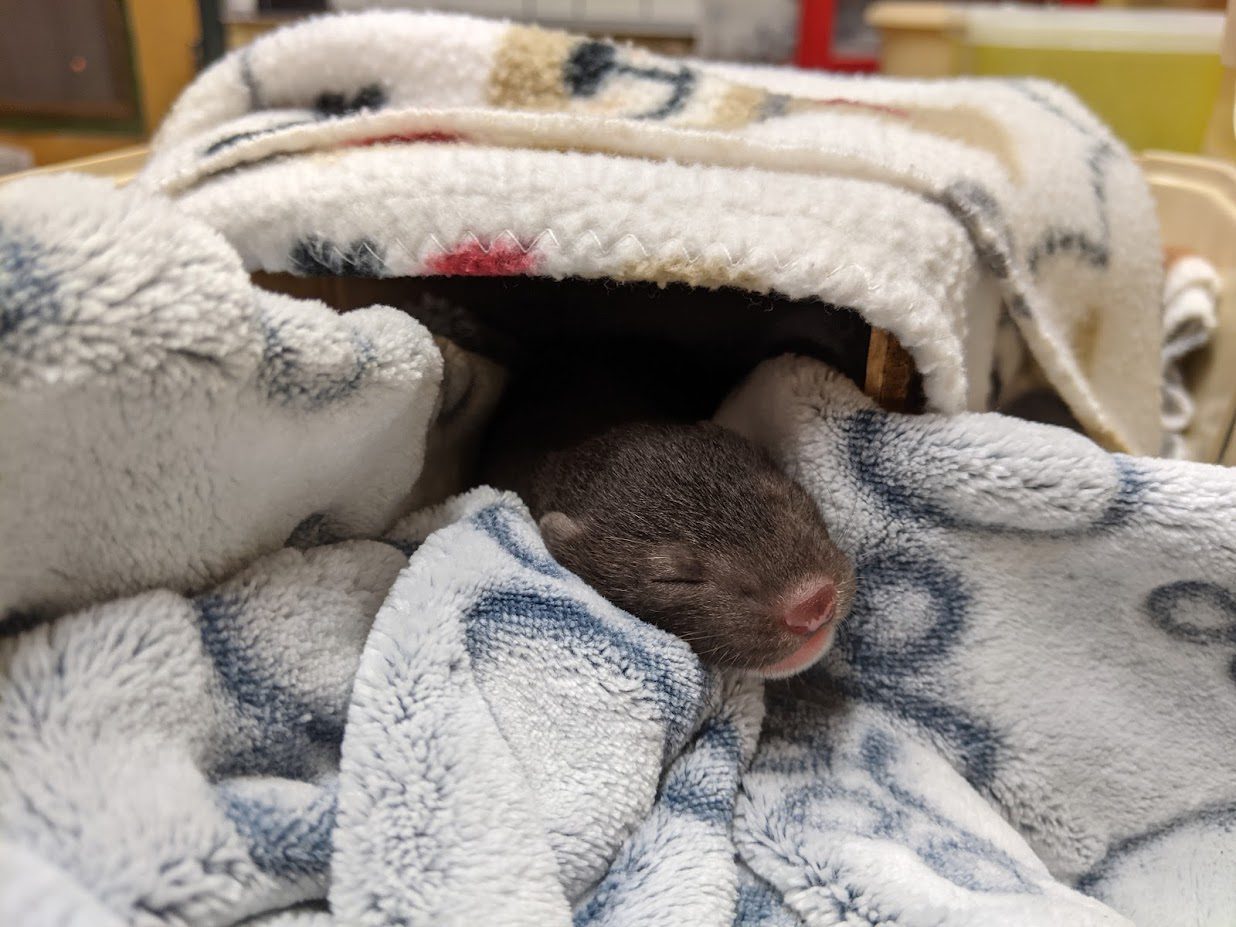 Unfortunately, not all babies are so lucky. In August, Wild ARC admitted a baby mink in big trouble without their mother. The distressed orphan was brought to Wild ARC for care, where staff immediately set to work providing specialized care to get them stable. At this age, mink would still be living their mom and littermates. Luckily, an orphaned mink that came into another wildlife centre was transferred to Wild ARC so the two could be raised together. After a cautious introduction, the two became fast friends.
Together, the pair enjoyed their large enclosure full of hiding places, tunnels, branches, open areas, and their favourite amenity, a pool, where they were free to practice natural behaviours like swimming. After a couple of months in care, the mink were released near to where they were found. While you and tens of thousands of British Columbians spoke out against the inhumane mink industry – leading to an industry phase out – these two wild mink reminded us what was at stake.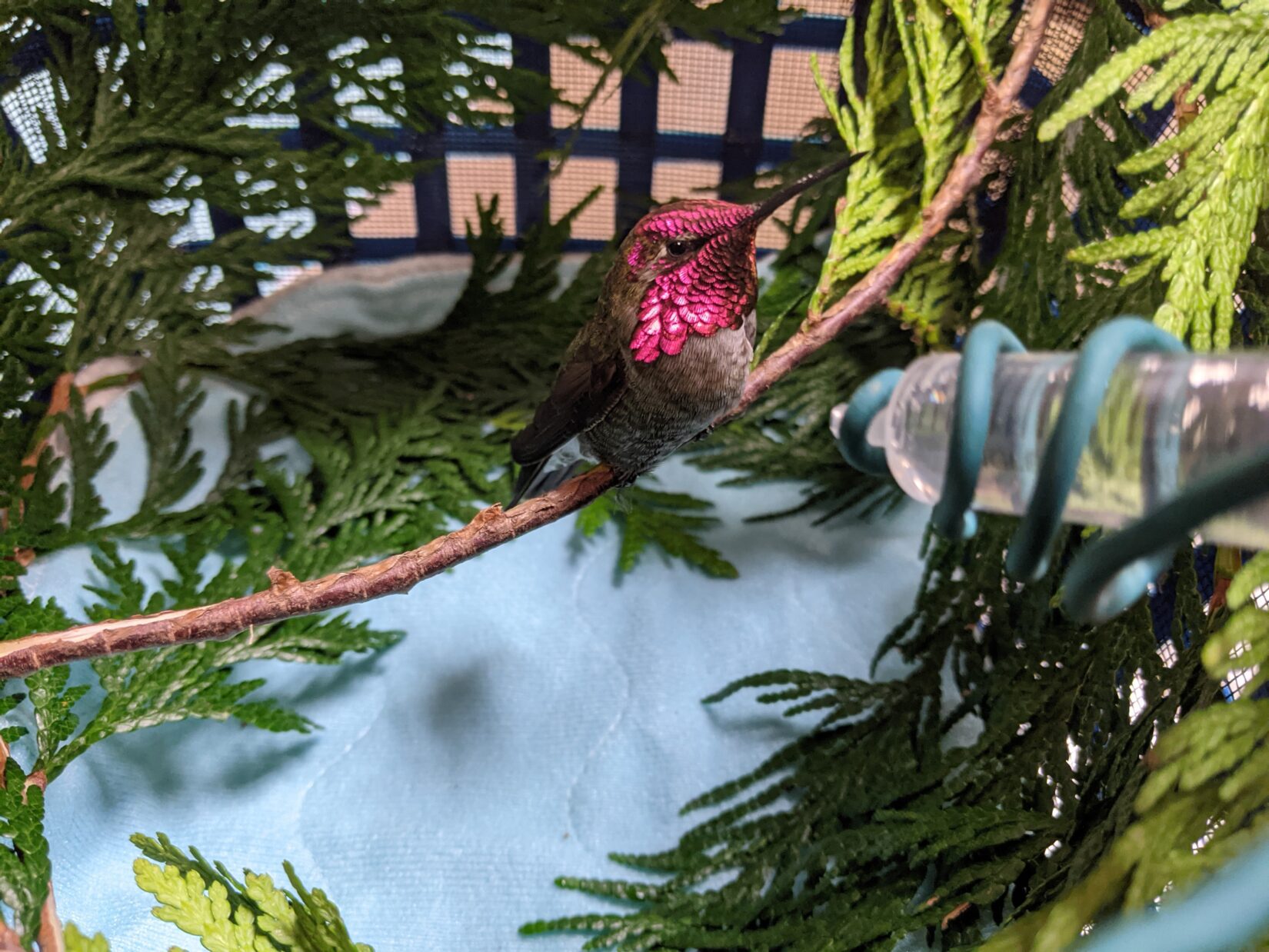 Without fail, Anna's hummingbirds are one of our most frequent visitors in all months of the year. Last year, Wild ARC admitted 152 Anna's hummingbirds. These high-metabolism, nectar-eating birds are vulnerable to cold snaps in the winter months, heat exhaustion in the dry summer months, and orphaned hummingbirds are often the first babies to arrive at Wild ARC each spring. These fragile babies require constant care, needing to be hand-fed every 10 minutes when they are young.
Although every year has a pattern, no two days are alike. In September, Wild ARC admitted a beaver who was shot multiple times and had life-threatening injuries. Unfortunately, the damage to one of her eyes was so severe, it had to be removed. Wild ARC's rehabilitators worked closely with their local veterinarian who performed the surgery, and then got to work providing the specialized care she needed to get her stable and recovering.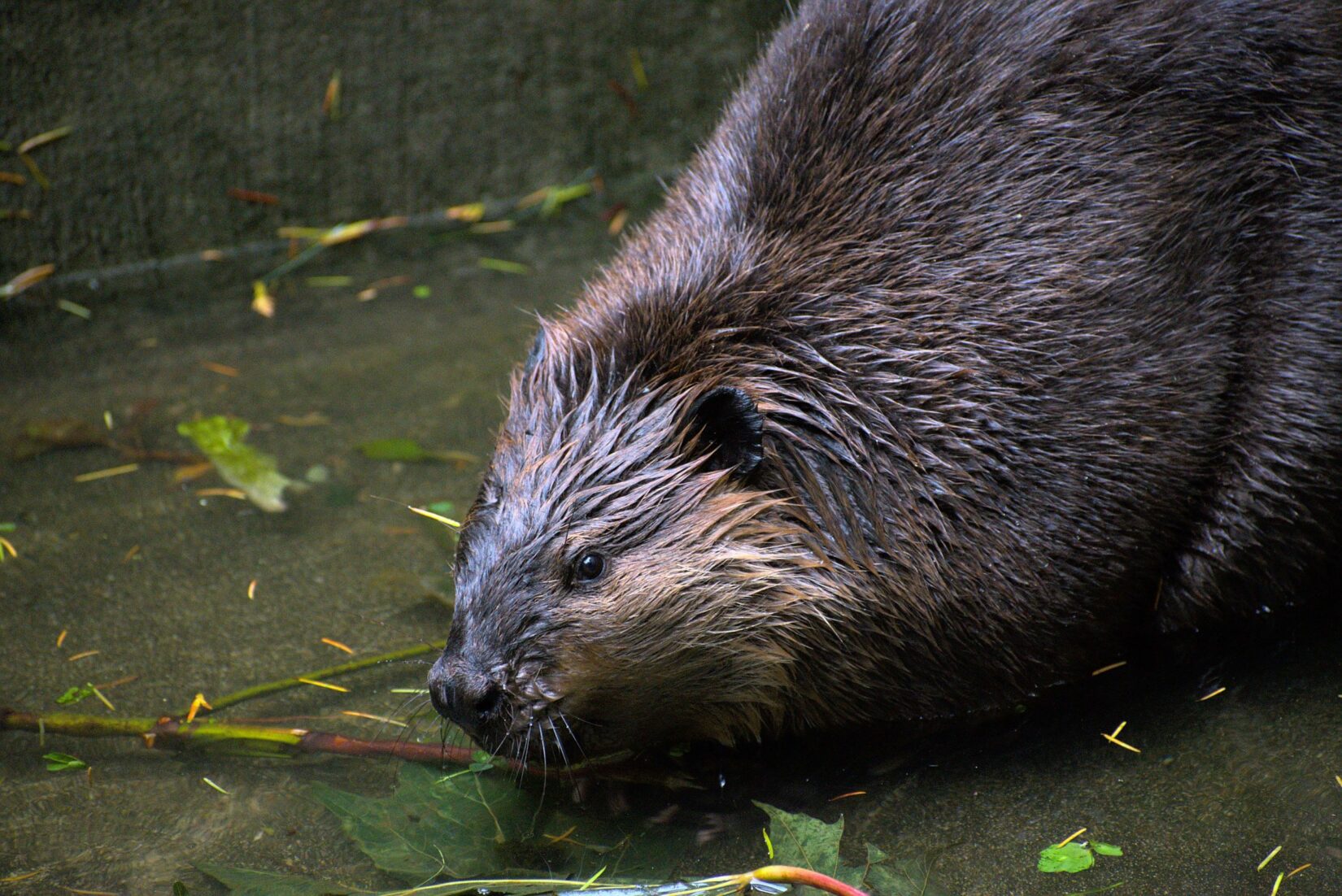 She was given lots of time in our specialized enclosures to navigate her surroundings and transition to a new life with only one eye. She grew to love playing in her pool and enjoyed spending time in the water. After several weeks in care, we were confident she was healthy and ready for release and she finally got to go back to the wild where she came from.
With so many different species and situations, Wild ARC rehabilitators must be highly skilled to provide such specialized care. Wild ARC is a member of provincial and international wildlife rehabilitation organizations and has a dedicated team of more than 210 active volunteers who collectively donate more than 20,000 hours of their time every year towards animal care, fundraising and outreach to ensure Wild ARC can continue this important work.
The BC SPCA relies primarily on public donations to carry out its life-saving work helping the province's most vulnerable birds and wild animals. You can help make this year another successful one for Wild ARC by volunteering, donating to our cause or helping us to spread the word about wildlife issues. Follow us on Facebook, subscribe to our WildSense e-newsletter and share what you learn with your friends, family and colleagues.