As we say goodbye to 2022, the BC SPCA's Wild Animal Rehabilitation Centre (Wild ARC) is already readying themselves for this year's busy season. Thanks to the dedication of staff, volunteers, and our community, Wild ARC was able to care for 2,459 animals last year from 135 different species, each with their own unique diet, treatment and enrichment needs.
In an average year, 70 per cent of our patients are birds, and the remaining 30 per cent are mammals, only occasionally admitting amphibians or reptiles. Learn more about Wild ARC's statistics or read our year in review (PDF).
Spring and summer bring the start of the "busy season" at Wild ARC – needing all hands on deck to care for the many baby animals that come through our doors. The happiest days for our staff and volunteers are actually when babies stay with their moms in the wild, and skip Wild ARC entirely! From April to September, Wild ARC successfully reunited 68 baby animals with their wild moms including fledgling birds, deer fawns, raccoons, goslings, squirrels and rabbits.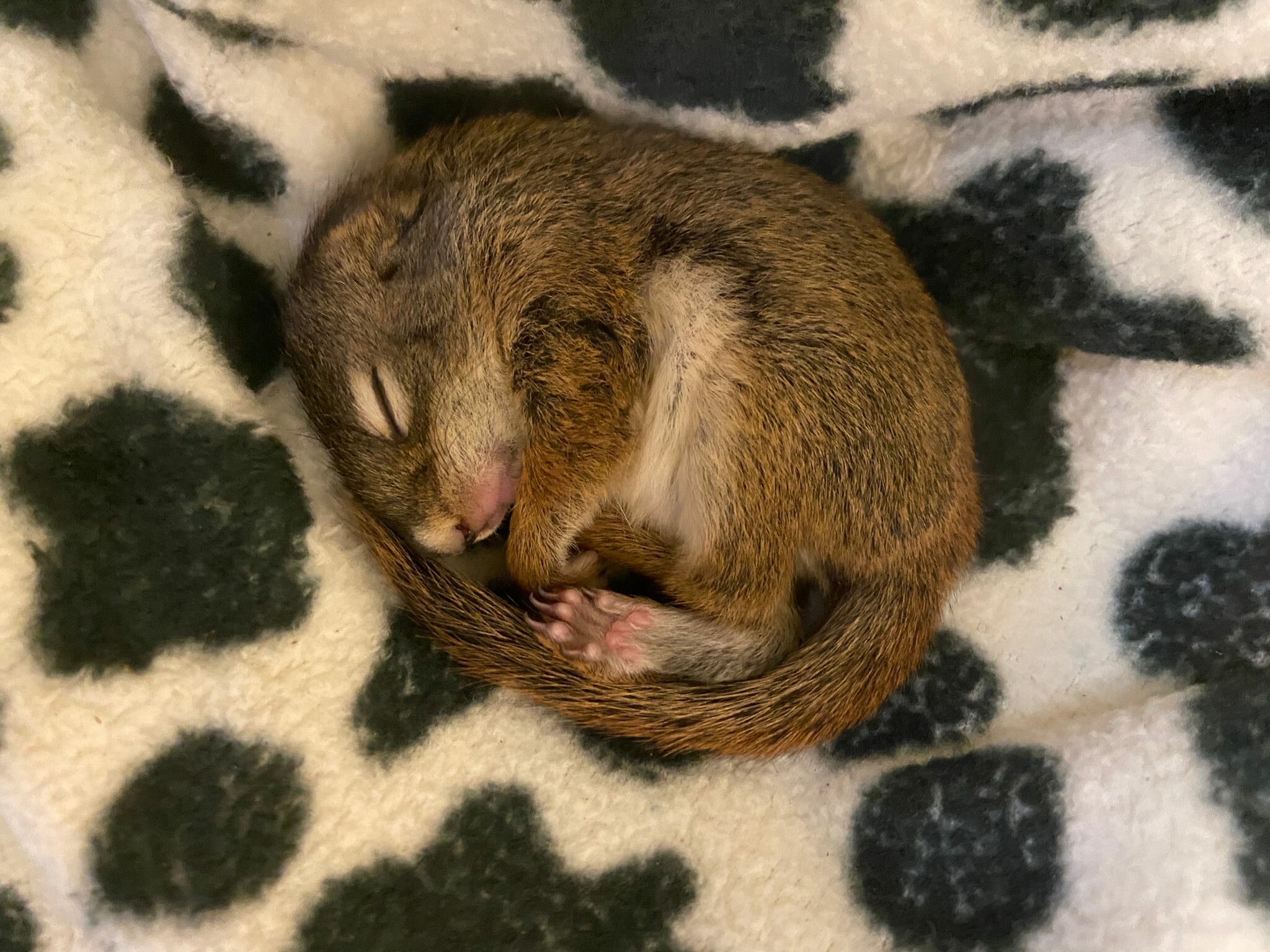 Unfortunately, not all babies are so lucky and some need more help than others. This year, Wild ARC admitted four baby red squirrels – an uncommon species at the Centre – late into the season. Too young to be away from their mothers, cold and alone, these squirrels were lucky to be found and brought to Wild ARC for care.  One of the squirrels was suffering from a mite infestation, which had caused him to lose all of his fur. Despite looking a little different from the others, they quickly accepted the naked baby into their family. With treatment and time, all of the squirrels grew big and fluffy and were eventually able to be released back into the wild where they could be the wild red squirrels they were always meant to be.
Wild ARC sees a huge variety of species each year and no two species or situations are alike. This year saw us admit an elderly barn owl that was found bleeding and cold in a ditch. While we're not sure what happened, the wound on his wing was significant and he was lucky to be brought in quickly. With specialized treatment and plenty of time to rest, this owl was able to go back to his wild home, ready to fly again!
This barn owl had been banded as a baby and was about eight years old when he came into care at Wild ARC. While eight years may not seem that old, barn owls have a life expectancy of just 2-4 years in the wild, making this handsome hooter an experienced elder!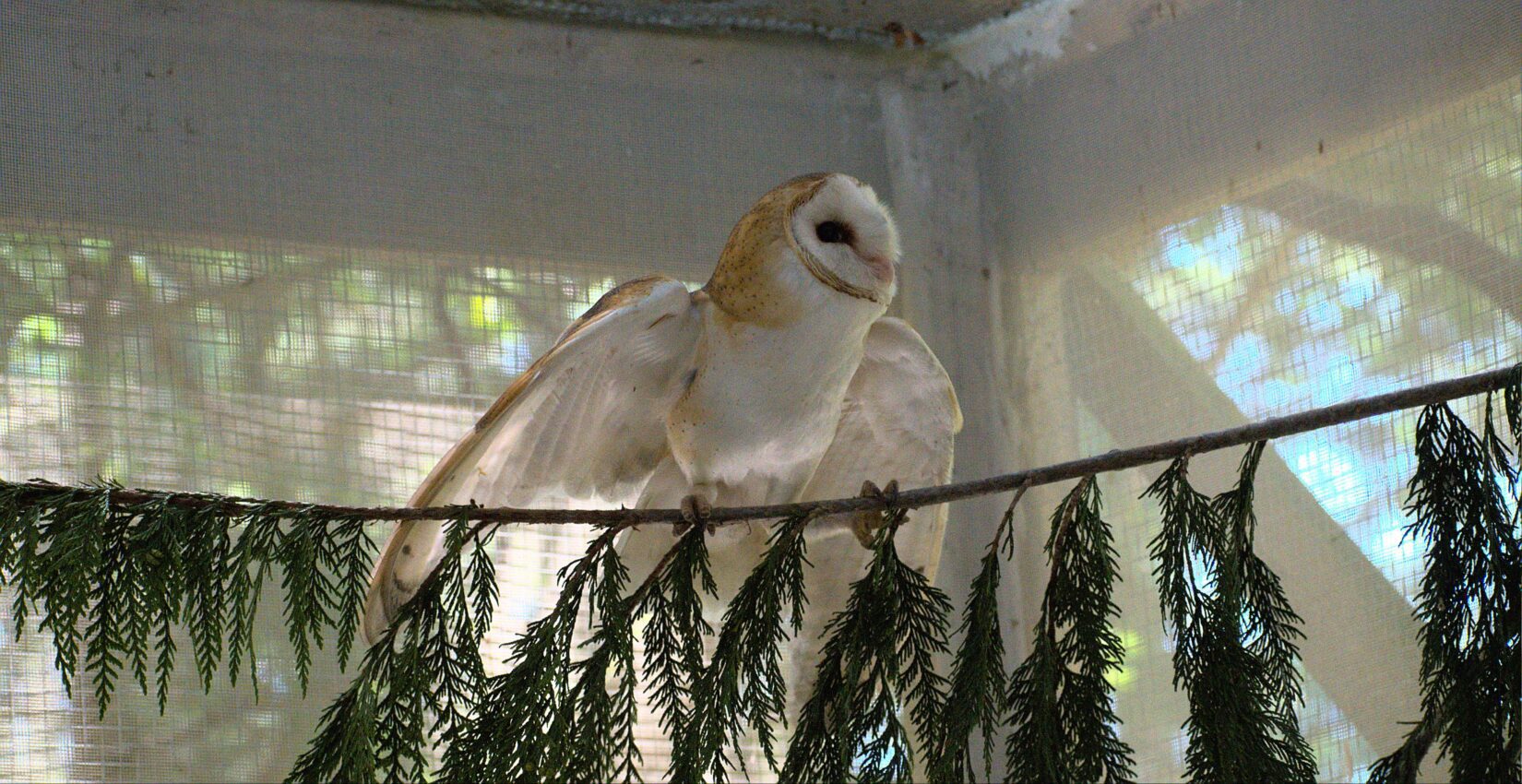 While Wild ARC only occasionally admits reptiles and amphibians, 2022 saw five northwestern garter snakes and one painted turtle come into our care. With a variety of injuries and reasons for admission, the team had their hands full making sure everyone's scrapes and scales were healing and healthy before heading home.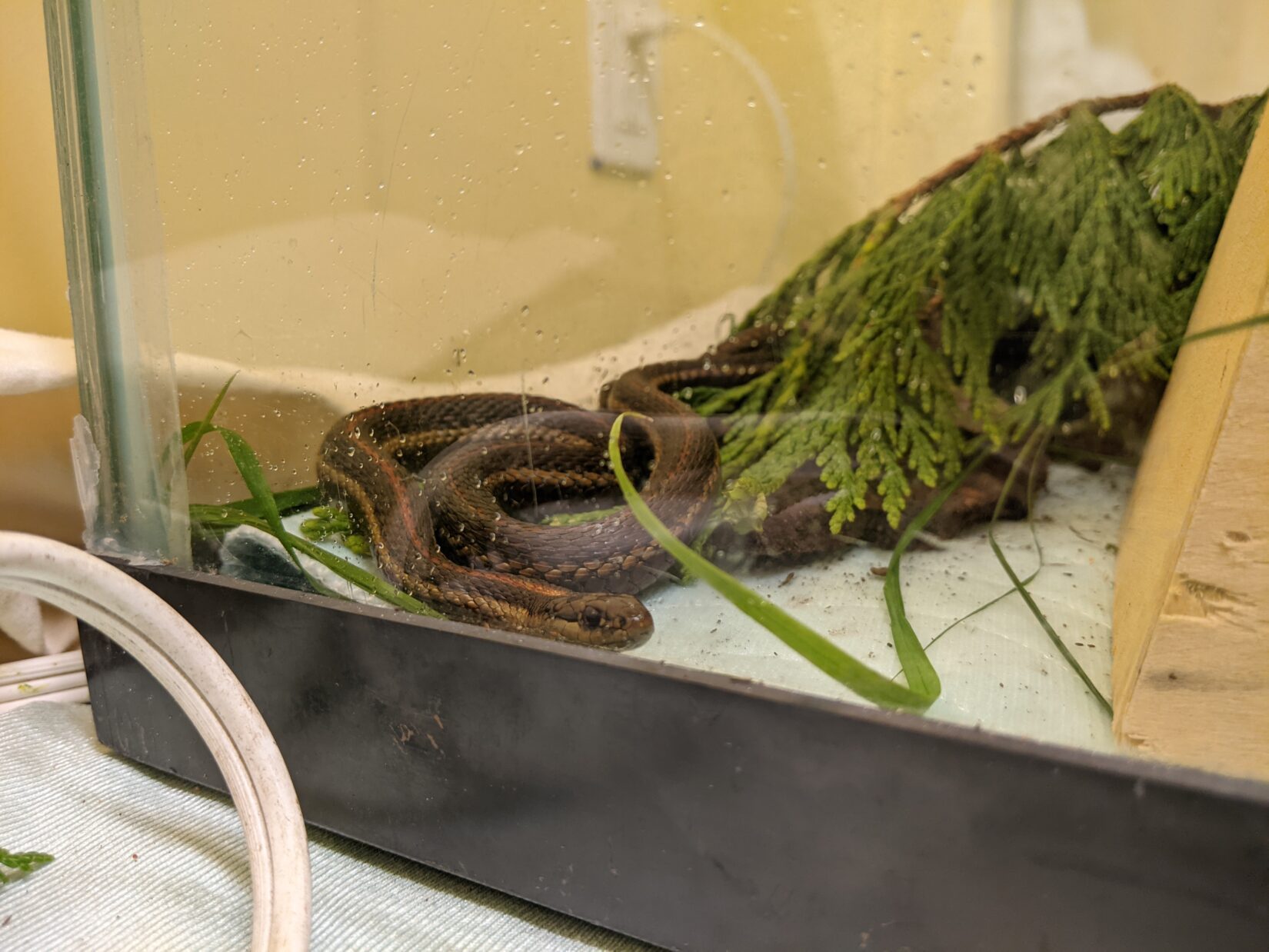 Without fail, Anna's hummingbirds are one of our most frequent visitors in all months of the year. Last year, Wild ARC admitted 130 Anna's hummingbirds. These high-metabolism, nectar-eating birds are vulnerable to cold snaps in the winter months, heat exhaustion in the dry summer months, and orphaned hummingbirds are often the first babies to arrive at Wild ARC each spring. These fragile babies require constant care, needing to be hand-fed every 10 minutes when they are young.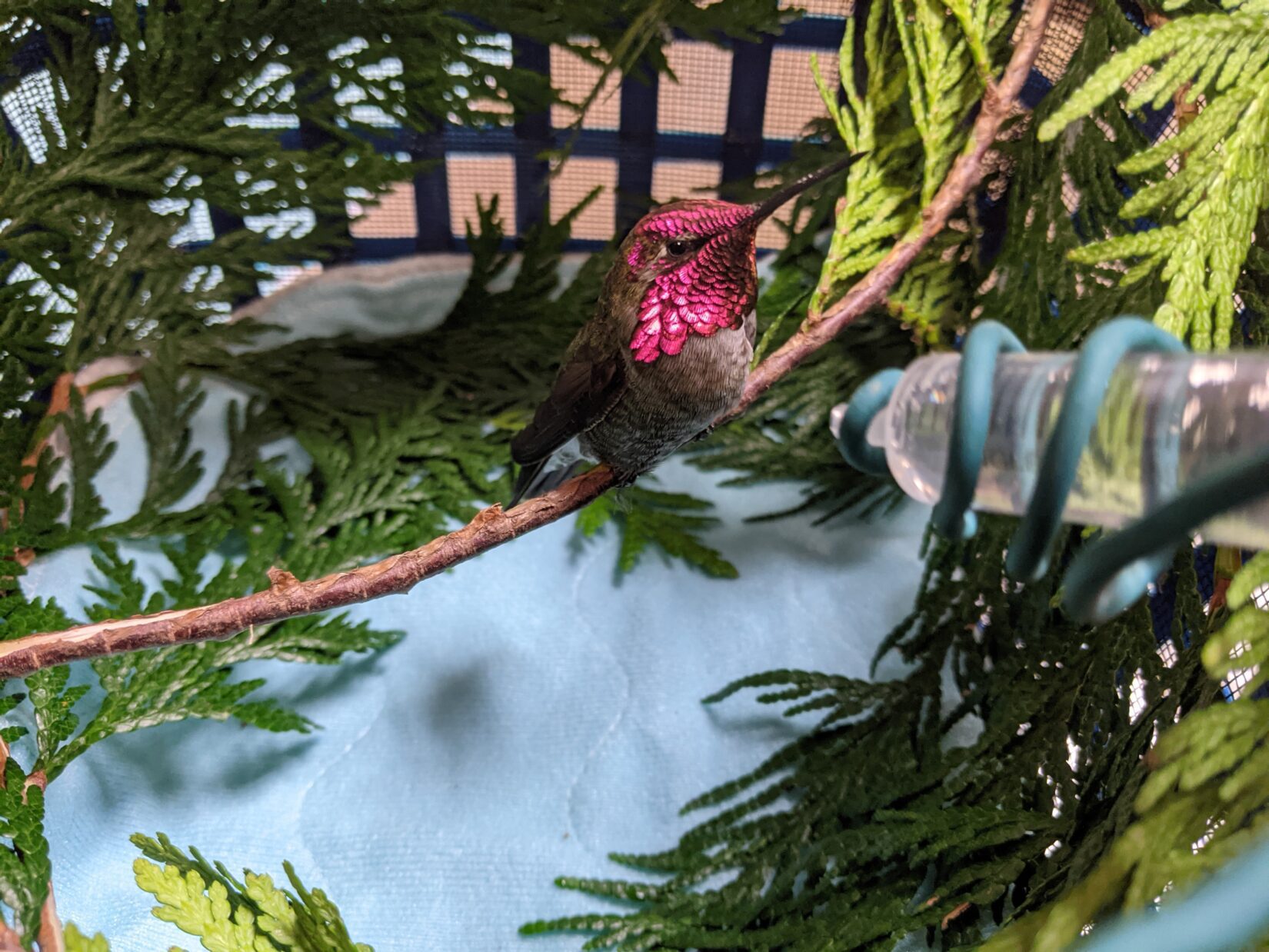 With so many different species and situations, Wild ARC rehabilitators must be highly trained and skilled to provide such specialized care. Wild ARC's membership with provincial and international wildlife rehabilitation organizations ensures our staff remain up-to-date with ongoing professional training.
Our work wouldn't have been possible without our dedicated team of more than 160 active volunteers who collectively donated more than 19,000 hours of their time towards animal care and transport, maintenance, fundraising and outreach. We are so grateful for the amazing people who come together year after year to ensure Wild ARC can continue caring for wild patients.
The BC SPCA relies primarily on public donations to carry out its life-saving work helping the province's most vulnerable wild birds and mammals. You can help make this year another successful one for Wild ARC by volunteering, donating to our cause or helping us to spread the word about wildlife issues. Follow us on Facebook, subscribe to our WildSense e-newsletter and share what you learn with your friends, family and colleagues.