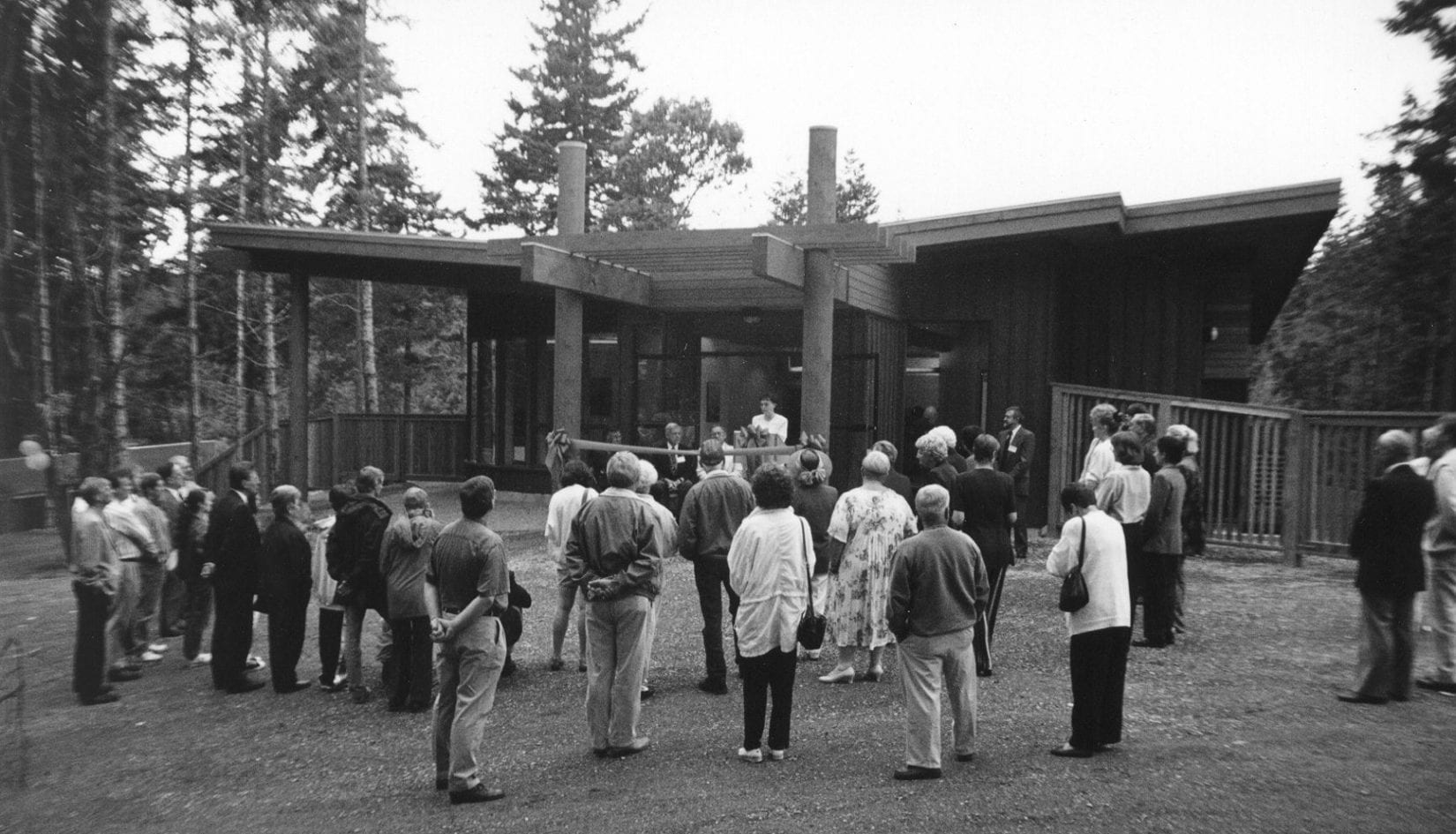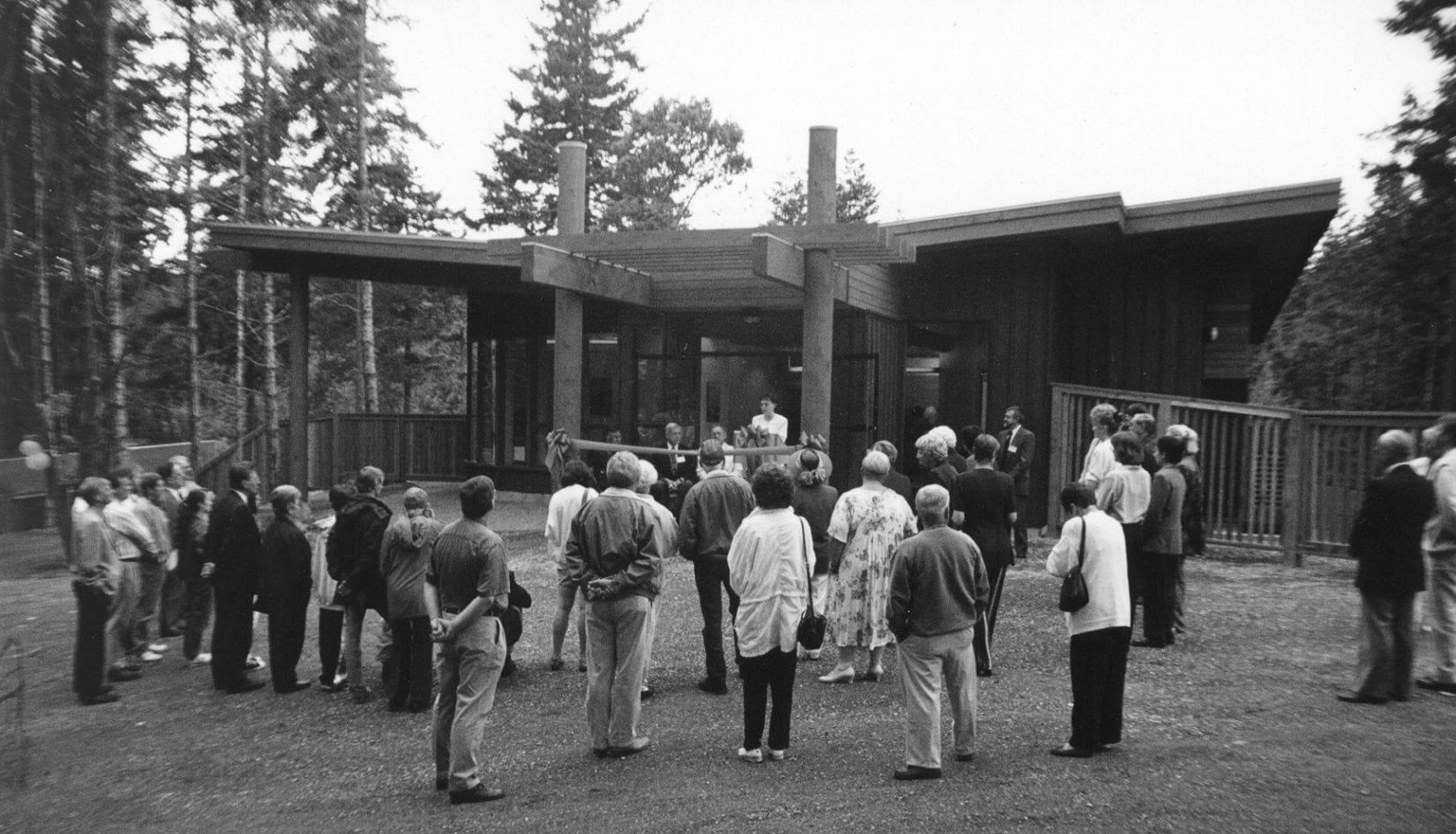 On the surface much has changed since 1997 when BC SPCA's Wild Animal Rehabilitation Centre (Wild ARC) first opened its doors – the facilities have continued to grow and improve, the number of animal intakes has doubled and the staff and volunteers who worked tirelessly to get Wild ARC up and running have since passed the torch to the next generation. However, at the heart, Wild ARC has changed little in the last 20 years.
Wild ARC was created out of a desire from the members of its community. In the early 1990s, as the population of South Vancouver Island continued to grow, there were more and more human-wildlife conflicts occurring. Concerned citizens would find a baby bunny caught by an outdoor cat or a small songbird who had flown into a window or an injured owl hit by a car and not knowing where else to go, they would bring the animal in need to the Victoria branch of the BC SPCA. Without the proper facilities and permits, the Victoria SPCA was not able to help these wild patients but they recognized the need for a wild animal rehabilitation centre to service the South Vancouver Island region. In celebration of their centennial year and thanks to a bequeathment from a generous supporter, the Victoria branch bought 10 acres of land in Metchosin and constructed the first and only BC SPCA Wild Animal Rehabilitation Centre – Wild ARC.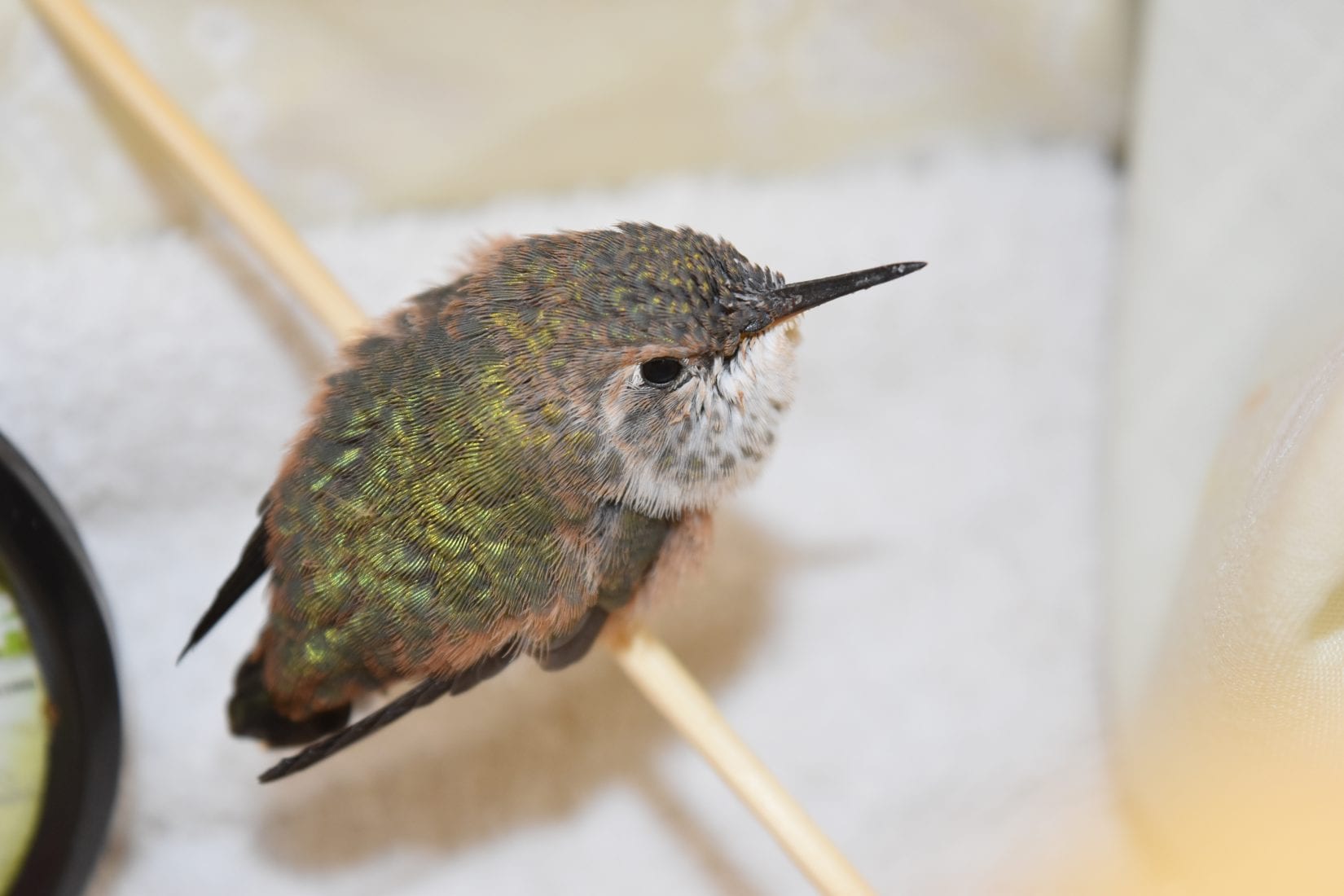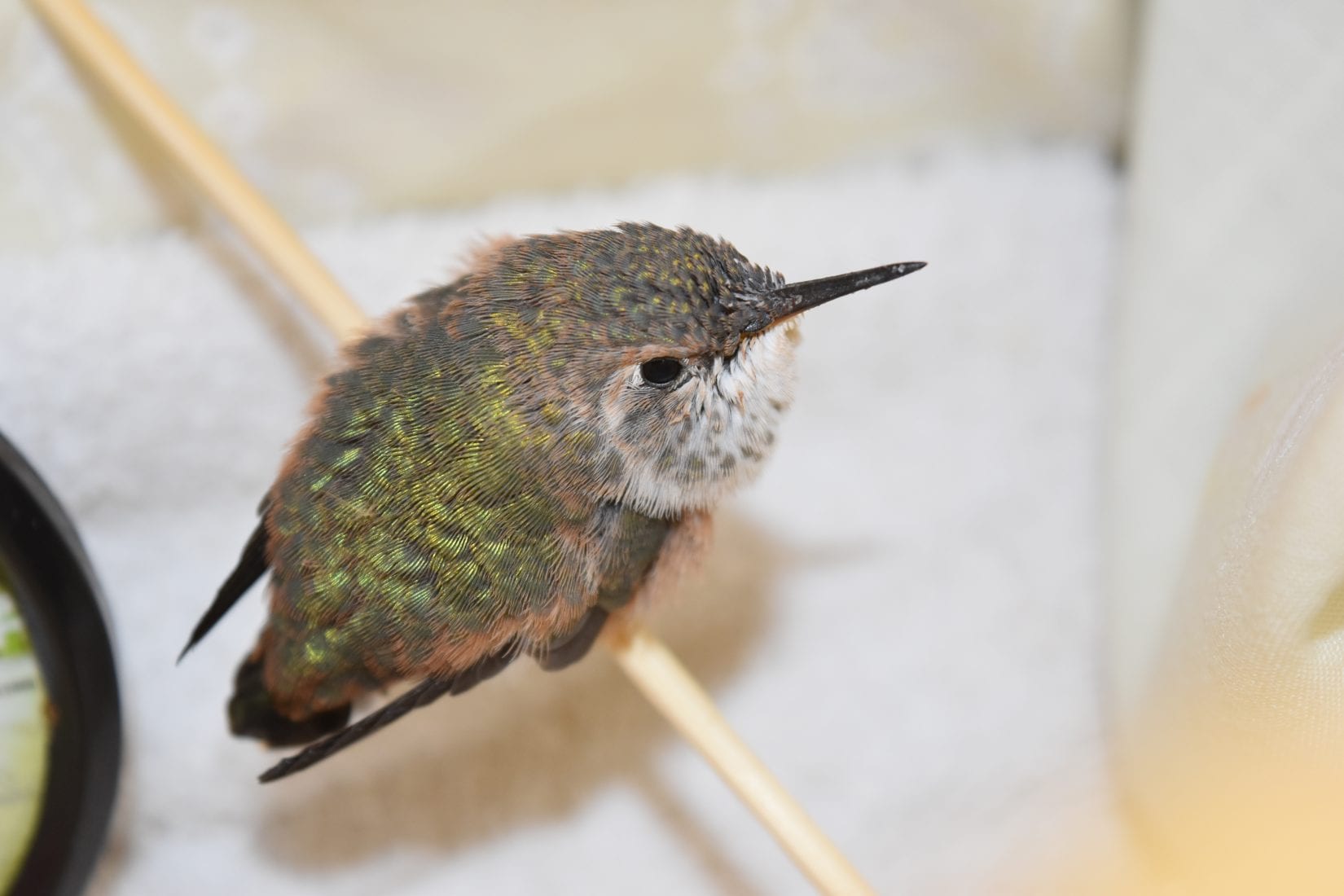 Wild ARC was fortunate to have facilities constructed for the purpose of caring for more than 140 different species of wildlife, from tiny baby hummingbirds to large adult bald eagles, beavers, mink, river otters, raccoons, squirrels, deer fawns, and even reptiles and amphibians. The diversity of animals that come into care requires that every enclosure be adaptable to provide for the natural history of each individual species. "We are constantly trying to improve our enclosures to provide a safe space for the animals and the people who care for them." says Wild ARC's senior wildlife rehabilitator Marguerite Sans. "We are always learning new ways to mimic the environment that each animal would experience in the wild to help reduce stress and prepare these animals for the day they can be released."
Over the last 20 years, Wild ARC has doubled the number of buildings on the property to better suit the needs of the wild animals that come into care. For example, a large flight pen was built for raptors and other large birds to provide the space needed to exercise their wings and a pool pen was constructed to house semi-aquatic species like river otters who need deep pools to learn how to swim and hunt for fish.
Last year Wild ARC admitted over 3,000 wild patients which was double the number of intakes from their first year in operation and they are on track to admit another 3,000 animals this year. Without the dedication of the staff, volunteers and community supporters, Wild ARC could not exist. "This year alone, volunteers have donated an incredible 23,000 hours towards transporting, caring, fundraising and raising awareness for wild animals in need." says Meghan Hatch, Wild ARC Assistant Manager. "This is the equivalent of about 11 full time jobs. With so many dedicated volunteers contributing what they can, we somehow manage to get all these wild animals to Wild ARC for the specialized care they require."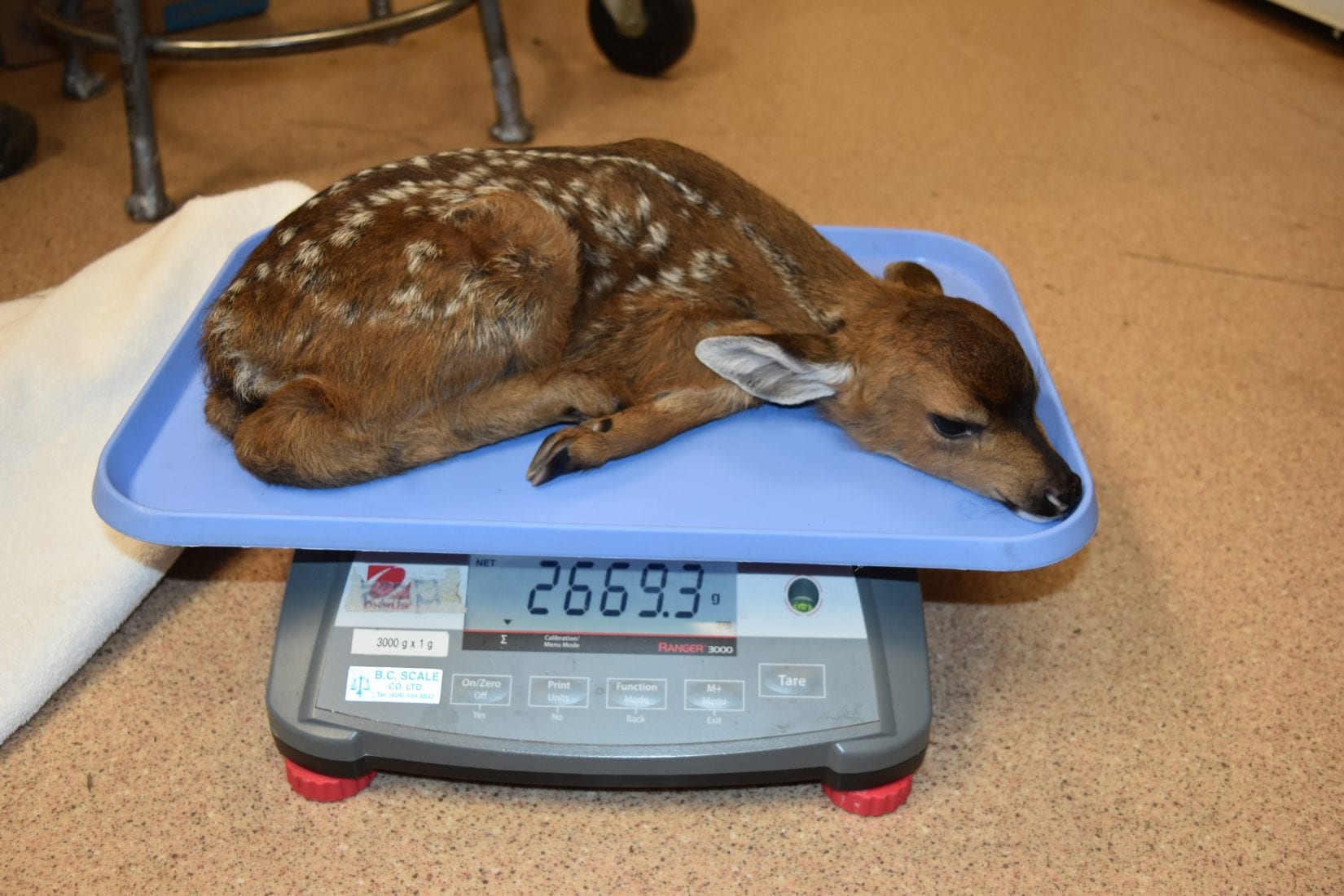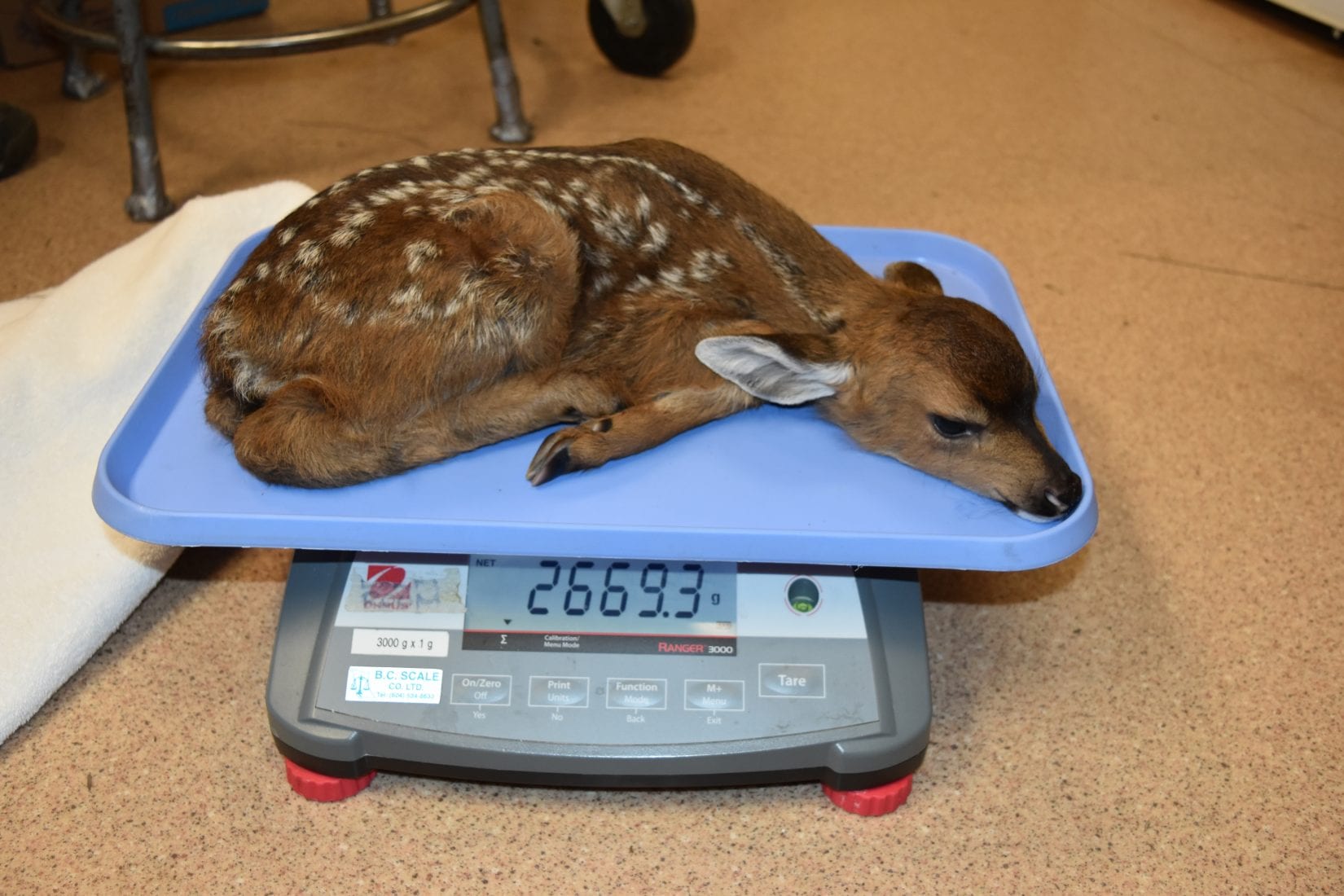 Partnerships within the community are also essential for the success of a place like Wild ARC. From the generosity of local airlines like Pacific Coastal and Harbour Air who provide free transportation for wild animals in need to the wildlife heroes who work at Central Victoria Veterinary Hospital and other local veterinary hospitals who are able to temporarily take in wild patients while they await transport to Wild ARC to the neighbours in Metchosin who provide greenery for the enclosures – it truly takes a community to care for all these wild animals in need.
In the last 20 years, Wild ARC has admitted more than 40,000 wild patients and it looks like the need to rescue and rehabilitate orphaned, injured and sick wild animals will continue to increase as populations grow and human influences impact local wildlife. Wild ARC strives not only to care for these animals but to educate the public about the methods to humanely deal with human-wildlife conflicts or prevent them from occurring in the first place. In an ideal world, there would be no need for a facility like Wild ARC but until that day arrives, the staff and volunteers will continue to proudly serve their community and the wild animals that live within it.
Learn more about Wild ARC or support our work.