With so much going on during the week it's easy to get a little lazy or sidetracked when it comes to keeping our dogs active. Which is why once the weekend hits, so many of us want to take advantage of our time off to hang out with our furry friend and enjoy the great outdoors together while being as active as possible. After all, most dogs won't say no to spending Saturday at the beach or to a nice Sunday hike. If this sounds like you and your pup, then your dog is definitely a weekend warrior.
A canine weekend warrior is a dog who spends most weekdays doing little physical activity due to their guardian's busy schedule but then goes hard with constant and sometimes strenuous exercise on the weekends.
While exercising on the weekend with your dog can be a great way for you two to bond and burn calories, it's important to make sure your dog is able to handle that intense level of physical activity without harming themselves — particularly if they haven't been as active during the week. Here are some tips to keep in mind so you and your dog can play safely all weekend long.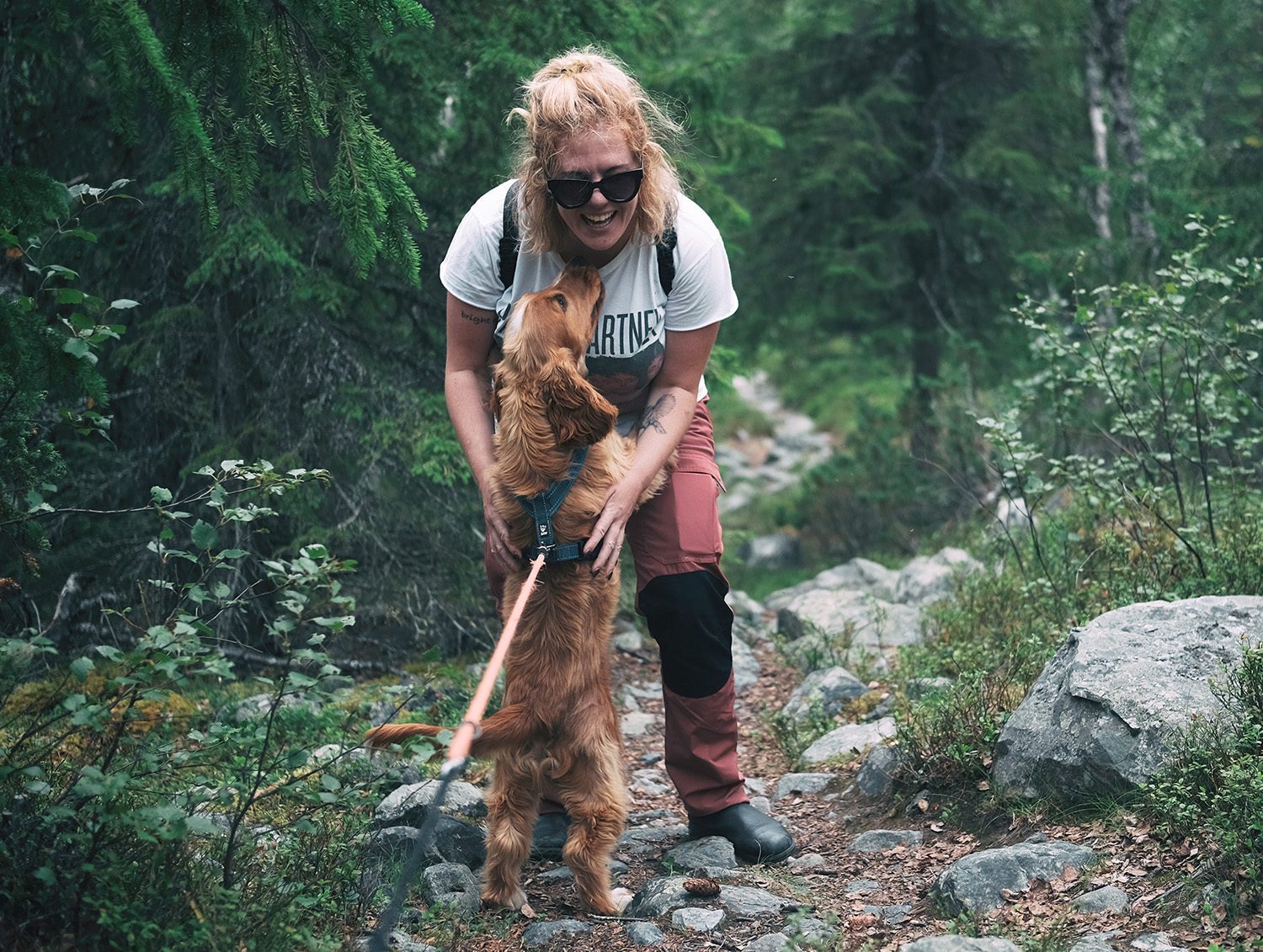 Take a pulse on your pet's health
The amount of healthy exercise will vary from dog to dog, and is dependent on various factors such as age, weight, and body type, and other health conditions. It's a good idea to check in with your vet for their advice on the type of exercise that is best for your pooch and can advise you on the right amount of exercise, including what's too much for them.
Commit to conditioning your dog regularly
You want to ensure your dogs's physical conditioning is consistent during the week so they're able to keep up with you on the weekend. For both their mental and physical health, dogs require exercise daily. While some dogs may need an hour a day and others only 15 minutes, any dog that is exercising hard on the weekends should get at least two, 20-30 minute sessions of exercise during the "work week"..It doesn't have to be complicated or take too long either. Examples include playing a game of fetch in the backyard or dog park as soon as you get home from work, or going for a short run after dinner.
Don't forget to warm up
Just like humans, dogs need to warm up before they can start any intense physical activity. Warmups are essential to prevent injury and achy joints and work by increasing the heart rate and circulation while also loosening up the joints and increasing blood flow to the muscles. An effective warmup can be as simple as going for a short walk or jog before setting off for a run,
Rest is critical
Making the most out of your weekends sometimes means resting rather than rallying. Your dog's body needs rest to repair muscle tissues and to prevent injuries from overuse. Don't forget to include frequent days of rest so you and your pup can recharge and get ready to tackle the next weekend like the warriors you are.
More like this
Safety tips for exploring the great outdoors with your pet
Is your dog getting too much exercise?
Tips for safe summer travelling with your pet