In late September, 30 Dachshunds were rescued from breeders in the Okanagan where the dogs were being kept in terrible conditions. Three of the dachshunds were pregnant at the time they came into the BC SPCA's care. Staff and volunteers welcomed a total of 11 pups into the world from these three loving moms!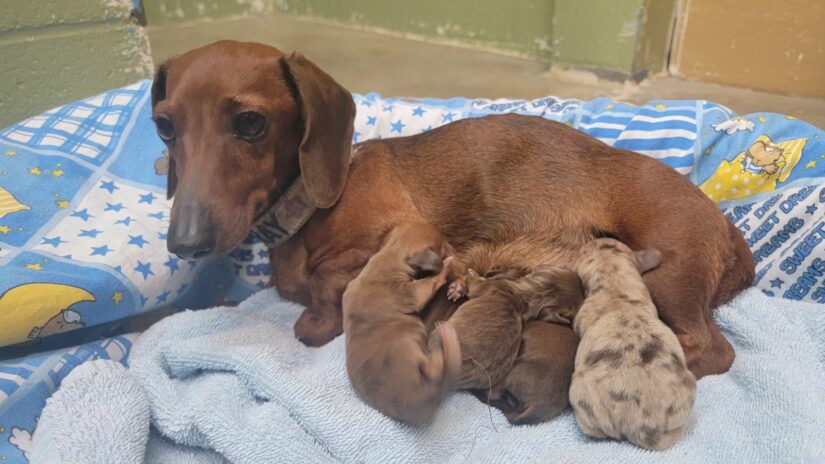 The first litter of puppies are six-weeks-old, the second  three-weeks-old and the last litter is now one-week-old. All the moms and their puppies were taken into care by experienced fosters so they could get all the special attention needed. Taking on a nursing mom takes knowledge and patience. 
Sadly, three of the puppies were not healthy and did not make it. The rest have been doing well except for one who struggled to feed and became dangerously small. Little Pea needed bottle feeding and around-the-clock care to help her gain weight. Thankfully, she's been making incredible progress! 
Pea being bottle-fed.
Each of the dogs and puppies has been getting tailored care to address their needs, including grooming, vaccinations, dental treatments, and specialized diets. In the best possible news, almost all of the thirty dachshunds that were seized have been adopted and will be in their forever homes for the holidays! 
The puppies won't be available for adoption until they are eight weeks old. Visit the adoption site to register for adoptable animal alerts in your area.