Trucks and dogs aren't always the best mix, as Teddy Bear unfortunately discovered, when the truck he was in zig-zagged suddenly to miss a pothole, and Teddy Bear went flying out of the truck bed, where he had been riding, loose. The impact separated his hip and broke the top of his femur bone, an extremely painful injury. He was surrendered to the Williams Lake SPCA when his former guardian could not afford the veterinary costs, and SPCA staff are hopeful the community can help.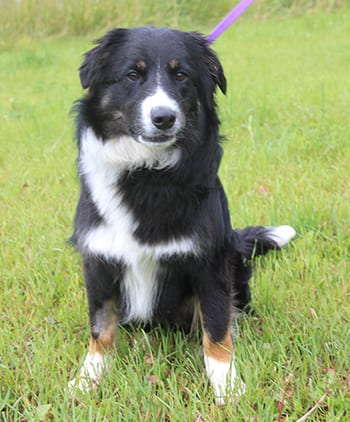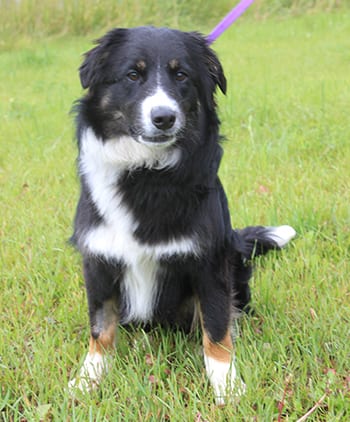 "Teddy Bear is a good example of why we caution pet guardians to never, ride with their dog loose in the back of a truck," says Liz Dighton, BC SPCA Williams Lake and District Branch manager. "We hear all the time how 'My dog LOVES to ride in the back of my truck!' – and we're sure he does – your dog would probably also love to eat a box of chocolates, but that doesn't make it right."
The BC SPCA recommends pet guardians to keep their pets inside the vehicle, and use a secured crate or dog seatbelt to restrain their pets. If an animal owner must transport a dog in the back of a truck, the BC SPCA recommends using a secured crate in the centre of the truck box or using short leads that are cross-tied to the dog's harness to ensure safety from falling out of the truck, strangulation or death.
Think of their safety
Dogs restrained in the back of trucks with loose ropes or ties can accidentally hang themselves. Depending on the weather, exposing your pet to the elements can also lead to heatstroke or hypothermia.
Think of the cost
Your pet could fall or be thrown out, sustaining serious injuries or even death, leaving you with a broken heart and expensive vet bills. If your thrown pet causes a collision, you could be held responsible for any associated cost.
Think of the law
Section 72 of the Motor Vehicle Act prohibits the transport of an unsecured pet in the back of a pickup. If your pet is injured, you can be charged under the B.C. Prevention of Cruelty to Animals Act.
Bring your dog inside your vehicle
Put the dog in the vehicle with you. Inside, use a secured crate or a dog seat belt to restrain your pet. Unrestrained pets are a major distraction to drivers, and can cause vehicle collisions. In a crash, pets become flying projectiles and can injure themselves, you and your passengers. Other safe alternatives If you must transport your pet in the back of a truck, do it safely. The safest method for transporting your pet is inside a secured crate in the centre of your truck box.
"We just want Teddy Bear to be able to live out the rest of his life as an active, happy and healthy dog," Dighton says, noting the affectionate border collie mix, still less than a year old, has a lot of life to live and "A lot of love to give."
Teddy Bear's surgery and other related medical costs are expected to reach $1,450. A non-profit organization, the BC SPCA relies primarily on public donations to carry out its life-saving work. If you can help Teddy bear and other animals like him in need at the Williams Lake and District BC SPCA Branch, you can donate online or in person, at 709 Bond Lake Rd., Williams Lake.
The British Columbia Society for the Prevention of Cruelty to Animals is a not-for-profit organization reliant on public donations. Our mission is to protect and enhance the quality of life for domestic, farm and wild animals in B.C.