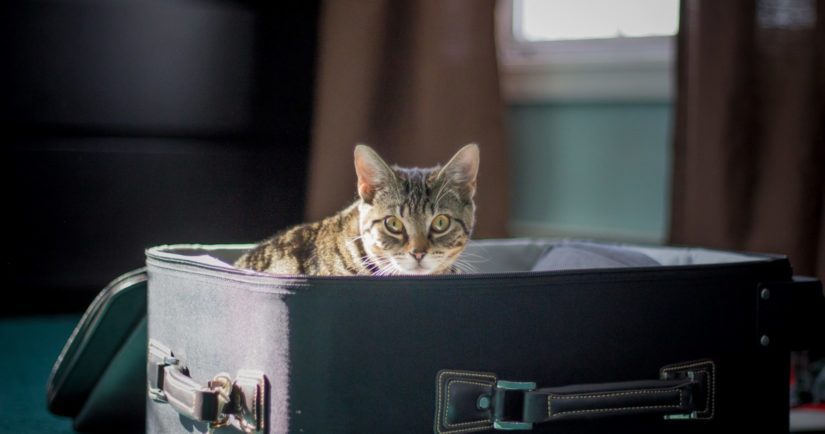 Travelling with your pet doesn't have to be as daunting as you think. We've made a list and be sure to check it twice to help ensure pets have a nice and relatively stress-free trip.
Before travelling:
Make sure your pet is up to date with all their vaccinations and shots
Ensure your pet has at least two forms of ID: a microchip, collar with tags and ear tattoo
Include a temporary travel tag with your cell number and destination phone number
Ask your vet about medication for anxiety or motion sickness if your pet suffers from either during travel
Have your vet recommend emergency contacts for a veterinarian at your destination
What to pack:
Bring your pet's vaccination record to show immigration officers for cross-border trips
A pet first aid kit that includes any medications they may require
Safety restraints, such as a dog seat belt or secure crate if travelling by car
A portable food dish and water bowl plus water, food and treats
A waste scoop, litter box, puppy pads or doggy poop bags
Grooming supplies- brush, pet wipes
A favourite toy, blanket or pillow to help your pet feel at home in a new environment
Kennel or crate, bed and leash
A jacket or sweater to ensure they are comfortable on a cold day
A picture of the pet (to show to people if the pet goes missing) and microchip number
A list of pet-friendly restaurants and attractions at your destination
Tips and tricks:
Avoid excessively feeding your pet immediately before your trip
Play with your pet and make sure they get a lot of exercise before the journey. There will be a higher chance that they will sleep on the way to your destination.
---
RESOURCES:
---