Meetups in parks for puppers – and their people –  are becoming more popular these days. Scroll through social media and it's not hard to find photos of dogs lined up in a photo op after a day of socializing and playing. If you're looking to bring your dog to a meetup, here are some handy tips for making sure the day is fun for both Fido and you.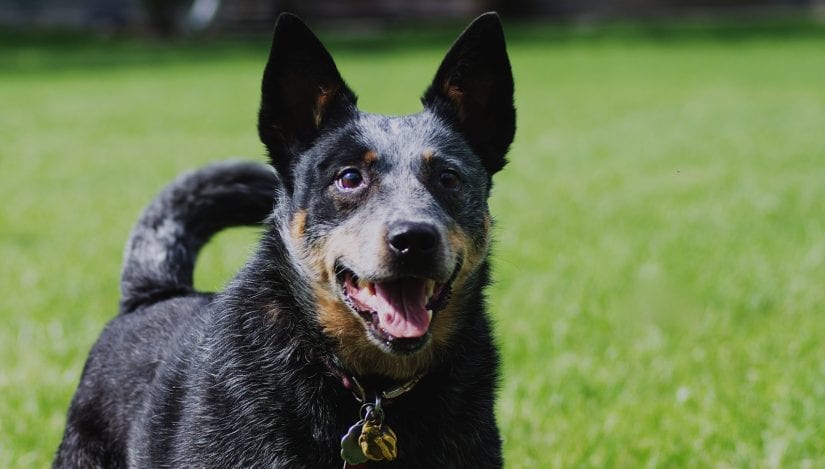 What is a meet up?
People hold meetups (sometimes referred to as meet-and-greets) for a number of reasons, though usually it's to get to know other people who are guardians to dogs in the area. Some events may be specific to the size or the breed of the dog. For instance, some people may hold a meetup for dogs 10 pounds and under.
Meetups can be as simple as your pup running around a dog-friendly space with other dogs for a couple of hours, other times people may host all-day picnics as the animals play. If there's going to be a lot of human food there, make sure the proper precautions are in place as much of it isn't great for dogs. This might include tupperware for bones if you're barbecuing meat. (Bones can be a choking hazard.)
Meetups happen depending on how participant schedules work out. Some groups like to meet up weekly, while others will hold monthly events.
Is a meet up right for my dog?
Make sure their vaccinations are up to date, and for further peace of mind, that they are spayed or neutered and have proper pet identification registered with the BC Pet Registry. You never know what might happen during a meetup – so better safe than sorry.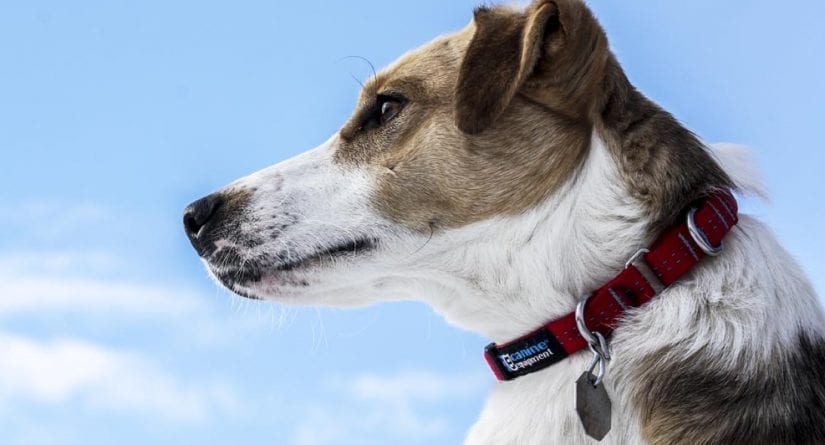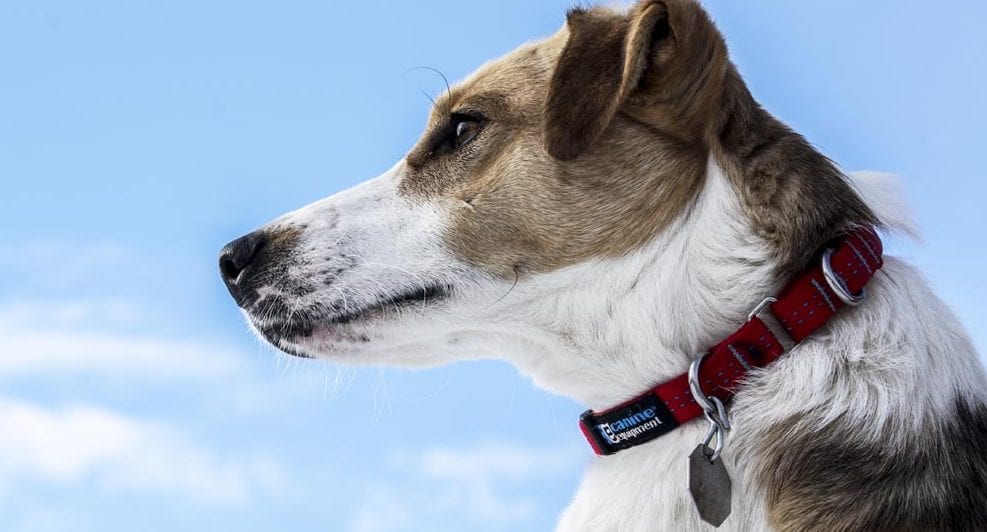 Guardians should have a strong sense of their dog's likes and dislikes before taking them to a meetup. Meetups can be great for dogs if they are well-socialized and have responsible guardians. If a pup has anxiety issues, aggression issues or is not good interacting with a lot of dogs, it's better to make a meetup a goal for you and your dog to work towards – rather than forcing him or her to interact with so many animals all at once. Whether you choose to train on your own, or with a responsible trainer, you should never rush the process.
How do I find a meetup?
You can normally find meetups by searching online – whether that's using social sites like Facebook, Instagram or Meetup to keep track of dates coming up in your community. Pages will generally post what the meetups are all about, if there are any restrictions, or anything else you need to know before you and your dog head out to the event.
Preparing ahead
Have extra doggie bags ready to go, along with his or her leash. Guardians should always clean up after their dogs. Food and water are best to have on hand, especially if you and your dog are going to have a long day. Treats can also come in handy – but make sure you're not giving them to other dogs without asking their guardian if it's okay first.
Don't be afraid to set ground rules for you and your dog as well – if they have a way of getting to know new people or don't like being pet by strangers, make that clear.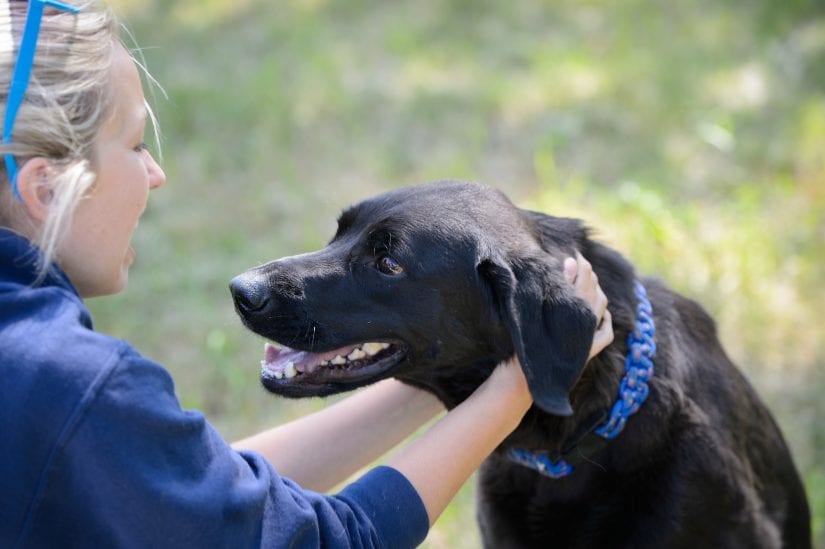 It's actually best to leave toys at home. Toys can create resource-based aggression, in turn causing problems between other dogs.
The day of
Ensure you are watching your dog at all times. This is also a chance for you to set boundaries for your dog when it comes to acceptable behaviour. Positive reinforcement is a great way to do this. If you need to intervene because a dog is doing something they shouldn't be, use clear commands. Body language is also important to keep track of: is he/she baring teeth? Is he/she emitting low growls? What about offensive posturing?
Clothing, like hoodies or sweaters, should not be worn by your pup as this actually inhibits their ability to communicate with other dogs — which can make things tricky in a social setting. This includes rain coats.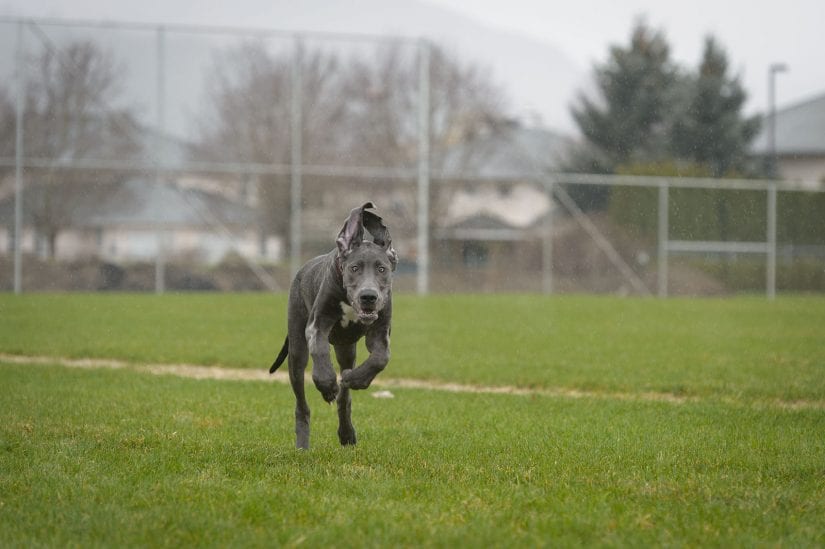 This is also a good time to practice "consent tests." If one dog is pursuing while the other runs away, ask the owner of the pursuing dog to hold their dog for a moment, then let the other dog have a chance to decide if they want to continue to play.
If you're thoughtful and you plan ahead, then meetups are a great way to meet new two – and four-legged friends in your community!
Get updates from the BC SPCA
Want to receive more articles like this, right in your inbox? Use the form below to subscribe for updates.