It's no secret that finding pet-friendly housing in B.C. – especially in Vancouver and the Lower Mainland – can be difficult. Breanna Kray's recent apartment hunt to find pet friendly housing for her and her 15-month old puppy was challenging to say the least.
"It's extremely competitive to find rental apartments in Vancouver without a pet – having a pet makes it even more difficult and stressful," she says. "I responded to a lot of ads with a quick intro about me and my pup, and countless landlords didn't reply to my inquiries about their listing."
Kray also noticed that pet-friendly apartments were on the high end of the price spectrum. "For example, I inquired about a pet-friendly bachelor apartment listed for $1800. There was so much interest in it they raised the rent to $1900 within days."
Eventually Kray rented a place from Jonathan Ricci, a pet-friendly landlord in Vancouver, who she calls "very accommodating and kind." Ricci, who also has a dog, says as someone who grew up with pets, he understands the special connection between animals and guardians.
"Pets are a part of your family so not being able to find a place that accepts animals is extremely distressing. We provide inclusive, pet-friendly housing as we want to create a space that my dog and myself would be welcome in."
Ricci also acknowledges the mental health benefits that the bond between pets and their guardians can offer, "especially given the impacts of the current COVID-19 pandemic."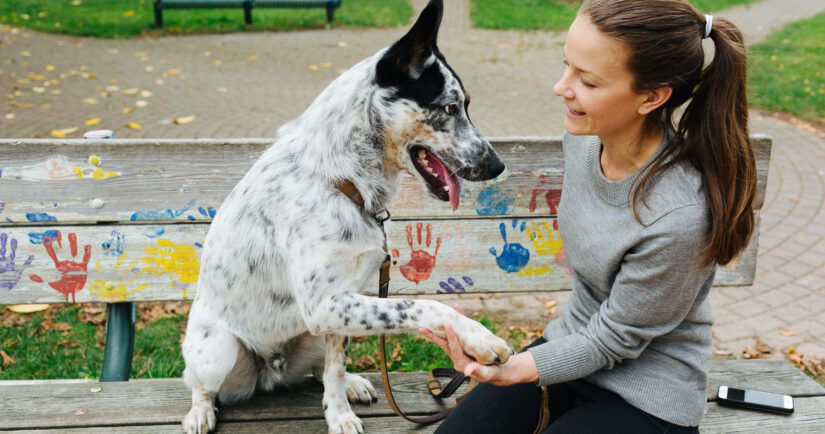 Research has confirmed how important animals can be to a person's mental and physical health, including secreting feel good hormones that help us regulate our nervous system and helps us calm down and soothe whenever we pet our animals.
For those landlords who are leery of pet-friendly housing, when it comes to tenants, Ricci says he's had experienced little turnover in his building and has had greater issues with people who don't have pets than people who do.
"Selecting the right tenant is challenging however I have found that by allowing pets in our building, we have more interested parties in our units, better quality applicants and a friendlier building," he says. "With our 11-unit building, the fact that there are many pet owners has created a shared sense of community which further increases responsibility of the tenants and a nicer experience for both the tenants and the property managers."
From her experience, Kray says she's noticed a big difference between living in pet-friendly and non-pet friendly buildings. "In pet-friendly buildings, I have talked with more neighbours, have noticed people were more social, and have felt a bigger sense of community."
As for what Ricci wishes to see changed when it comes to pet-friendly housing in B.C., he thinks it would be good to see increased incentives to allow for more pet-friendly housing due to the shortage available. "I think greater advocacy is needed to show that being a pet friendly building does not create undue risks, costs or impacts as there is currently limited incentives for a landlord to provide for pet-friendly housing."
---
To take action on affordable housing, head to our pet-friendly housing pledge and show your support.