She was a pregnant, extremely emaciated mare when she came into BC SPCA care in March of 2014, but now, nine-year-old Savannah has been adopted into a loving forever home in Kamloops.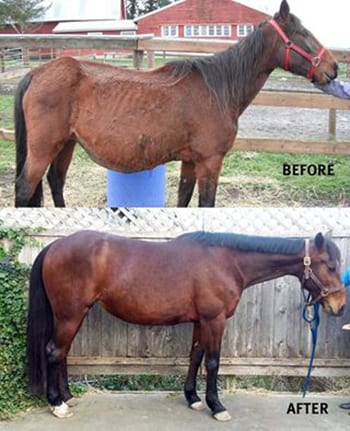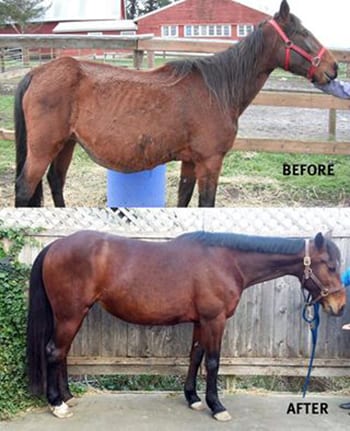 With a body condition of one out of a possible nine, Savannah was seized by BC SPCA cruelty investigators with four other horses from a rural property in the Fraser Valley. She gave birth to a healthy filly, Georgia, who has since been adopted, and is the second horse to be successfully adopted from the barn located at the new Surrey Education & Adoption Centre.
"Savannah is such a sweet girl and it is so wonderful to see her going home," says BC SPCA senior animal protection officer Eileen Drever. "She's a real joy to be around and loves being pampered and brushed. We're thrilled she's going to a forever home where she'll be a priority and on the receiving end of a lot of love."
The BC SPCA moved to the new site, at 168th street and 50th Avenue in Surrey at the beginning of 2014, and serves as an education centre and adoption facility for cats and small animals. It also houses cruelty investigations staff, and the barn, a large animal seizure facility, is now operating successfully.
Thanks to $5 million in funding granted by the provincial government earlier this year, the Surrey SPCA location is well on its way toward celebrating with a grand opening ceremony, which is expected to happen in June.
"We're confident Savannah's story is just one of many happy tales we'll be able to tell about large animals in our care," Drever says. "And we're looking forward to that."
The British Columbia Society for the Prevention of Cruelty to Animals is a not-for-profit organization reliant on public donations. Our mission is to protect and enhance the quality of life for domestic, farm and wild animals in B.C.